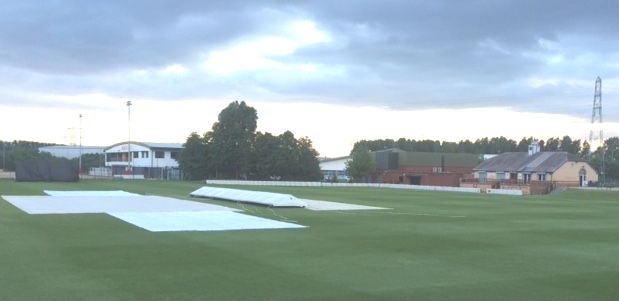 Spytty Park - Black Sight Screens and Ground Covered on the Eve of the Match
Glamorgan 2nd's play Somerset 2nd's in two T20 matches at Spytty Park on Monday, June 13th. Several 
of the 1st team squads of both clubs will likely take part, in what promises to be a thrilling days 
entertainment.
The first game starts at 11.30am with the second game starting at 3.00pm.
A 3 Day 2nd X1 Championship match follows on Tuesday, Wednesday and Thursday also at Spytty Park.