Imran Hassan with a superb match winning 64 enabled Newport Cricket Club to win the 2017 Macey Shield, beating Panteg by 3 wickets in the Final at Fugitives.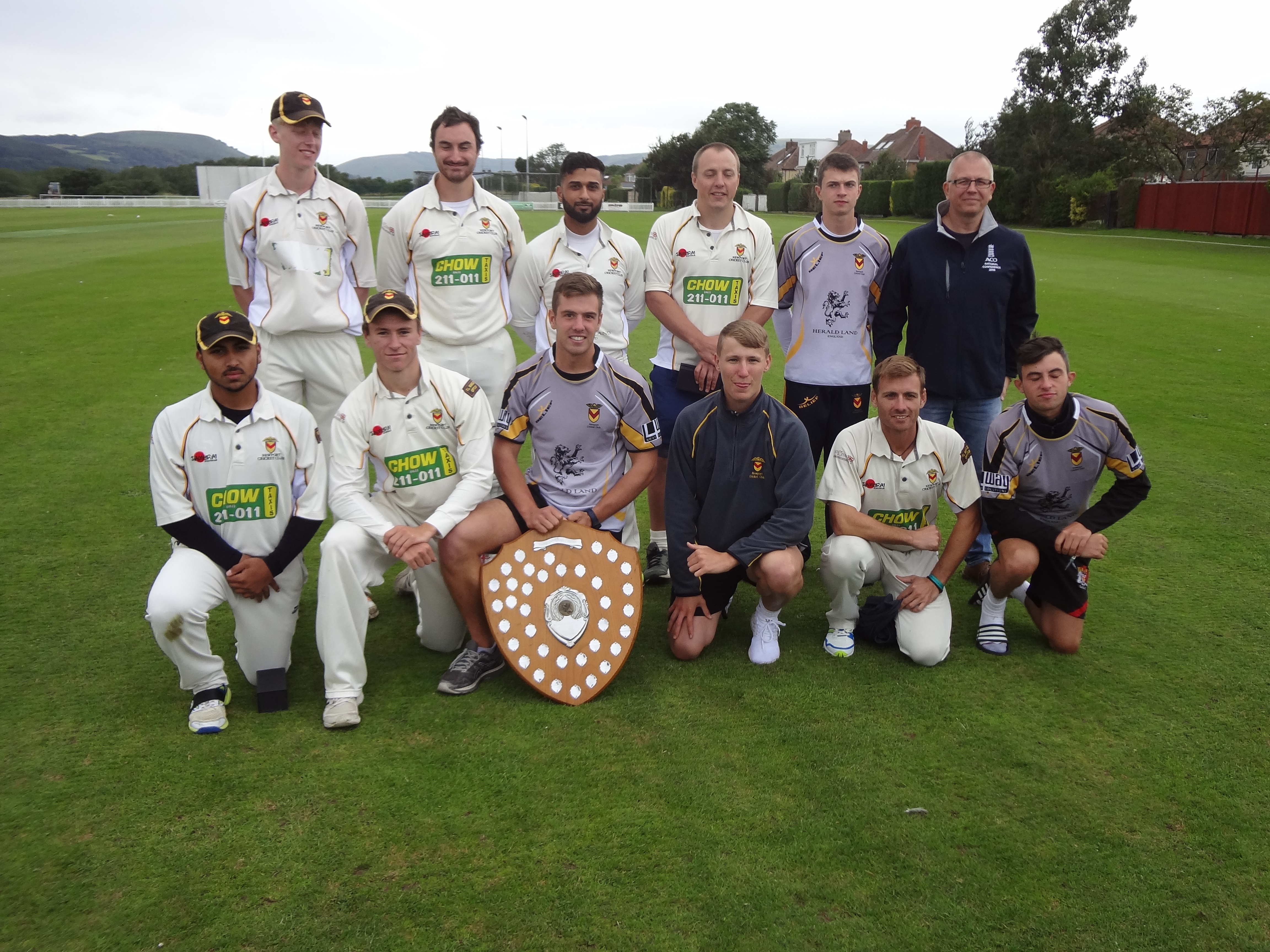 Macey Cup Winners 2017
Newport captain Matt Norris won the toss and put Panteg in to bat on a damp wicket. 
With run scoring likely to be difficult, Panteg quickly put on 16 in 2 overs before 
Newport got two important wickets. Firstly Michael Clayden trapped Lloyd Smith 
LBW for 5 and the very next over Callum Taylor got Ian Thomas LBW for 11, as Panteg 
slipped to 18-2. Ian Bird soon followed for 6, but James Reid was beginning to look 
comfortable. He and Dan Wilkinson added a further 20, before the stand was broken 
by young Mo Aqdas who claimed the wicket of Wilkinson for 11, with the score on  
47-4 off 9. The Newport bowlers quickly established a grip on the game as Panteg 
slipped to 79-6 off 16 overs, with Taylor and young Jack Wright claiming further wickets. 
James Reid was the only batsman to trouble the Newport bowlers, and a late flurry of 
runs in the last 2 overs  saw Reid through to a very useful 43 not out and with J.Taylor 
adding 17 not out at the end of the innings, the Panteg innings closed on 118-6. 
Callum Taylor 2-17 and Mo Aqdas 2-18 were the main wicket takers.


Newport in reply got off to a useful start with Imran Hassan quickly showing his 
attacking flair. Newport scoring 21 off just 2 overs before Olly Burland was out, quickly 
followed by Mark Wallace as Newport were 34-2 off 5 overs. Michael Clayden came in 
to steady the Newport innings and with Hassan looked comfortable, taking the score to 
63-3 in 10 overs, before Clayden was out for 11. Hassan was batting superbly and in 
total control, scoring runs to all parts and with Callum Taylor established the match 
winning partnership taking the Newport score to 108-3 off 15 overs. Just as the game 
was coming to a close Taylor was out for a very good 29, a flurry of wickets followed 
and unbelievably Panteg were back in the game with Newport requiring 8 off the 
final 2 overs. Hassan was still there however, and a four and a few singles meant it 
was left to young Mo Aqdas to hit the winning runs in the final over, Newport winning 
by 3 wickets with 3 balls to spare. Hassan finished on a match winning 64 not out in 
just 49 balls hitting two 6's and six 4's.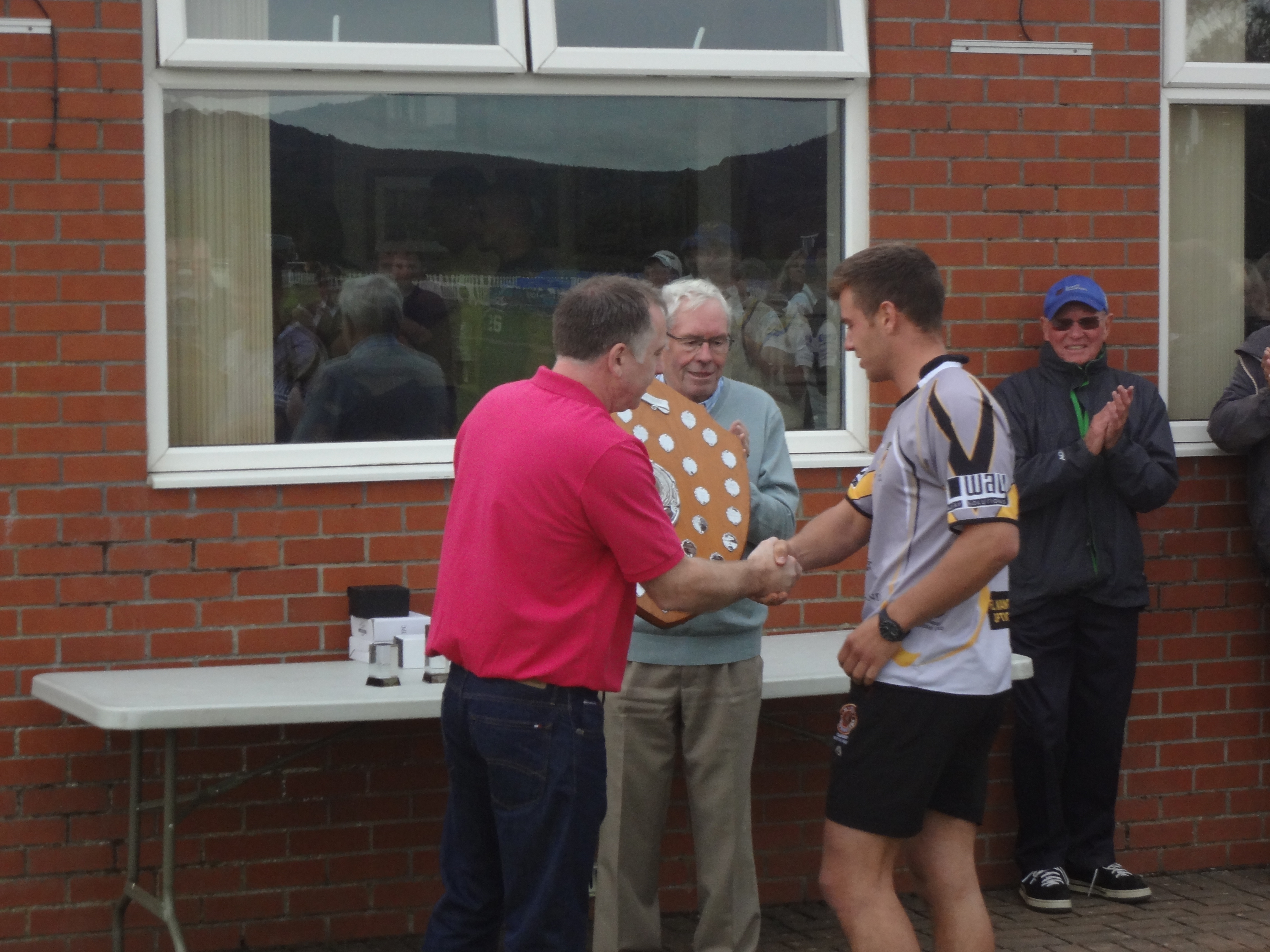 Newport Captain Matt Norris Presented With the Macey Shield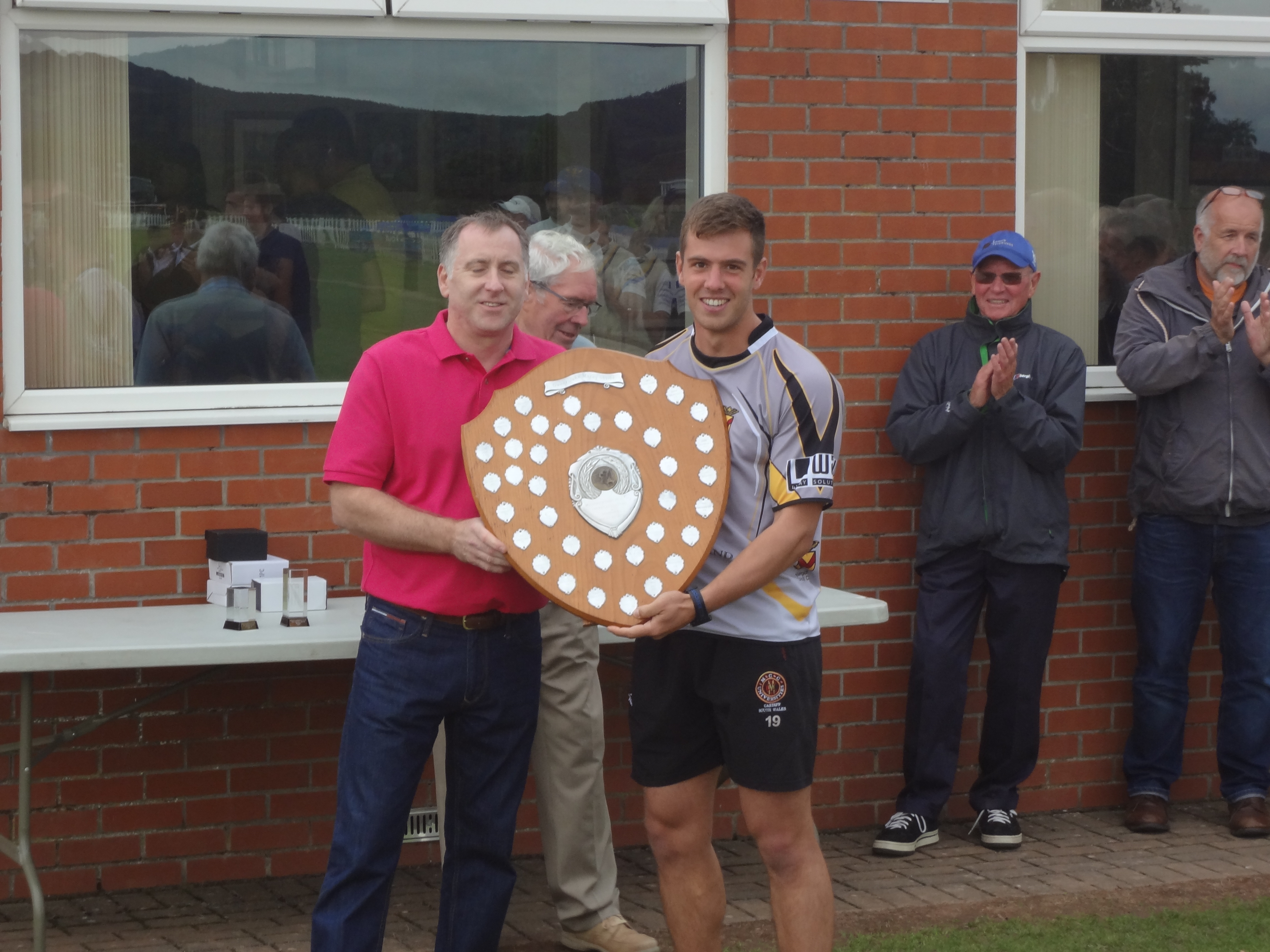 Newport captain Matt Norris received the Shield from Nick Macey of competition 
sponsors Macey Sports, who have sponsored the competition for an amazing 26 years. 
Imran Hassan was named as Man of the Match with his superb innings of 64.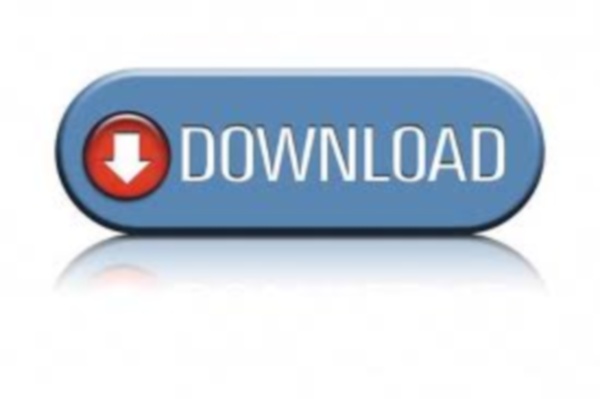 Click on the Download icon above for Full Match Scorecard