Please Help To Raise Funds For Our Project!

Each time you shop online, via the Newport CC eStore 
commission is generated towards the Project.


Ready To Make An Order?



Registering Instructions

As long as you enter the Newport CC eStore via the Club's web site, 
your transactions will be made in aid of the Club's Project annonymously.

If you Register (name, email, password) at the top of the page - you will become a Supporter.
By becoming a Supporter, you have the option to:-
i. Shop Annonymously or 
ii. Record your name, which will be listed on the list of Fundraisers.

By becoming a Supporter it also allows you to personally view all your transactions, 
so that you can see how much you have donated to the project.
(either annonymously or name recorded - up to you!)


All Your Transactions Are Made Confidentially! 
Only You and the Retailer will be able to see your orders!

If you decide to Register, then each time you shop, use the Supporter log in to access the site.

Shopping Instructions



Click on the Shop Page. Click on the Newport CC eStore Page,



 Click on the Spend and Raise Logo on the Newport CC eStore Page.

Find the Shop you require / Find the items you want to Purchase.
Shop Till You Drop.

Follow the Straight Forward Instructions as you normally do when you shop online..

Payment is Safe, Convenient and Friendly!

Job Done!



Thank You!...... You've Just Helped The Club Raise Money For Our Project.

                                                                            

The Project
Junior Changing Facilities + Meeting Room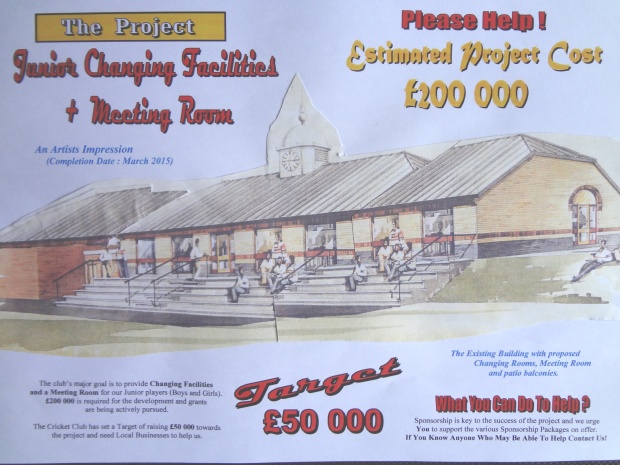 Estimated Project Total
£200 000





The club's major goal is to provide Changing Facilities and a Meeting Room

 
for our Junior players (Boys and Girls).



See the Shop Page (Click on Newport CC eStore)
for More Details.
See..... How You Can Help!