History
(1834 - The Present Day)
Follow The History of Newport Cricket Club
The first references of Newport Cricket Club were published in the Monmouthshire 
Merlin Newspaper in1834. 
Follow some of the historic moments through the Club's history, from life at 
Rodney Parade through to its sale and last match in 1990. Follow the birth of the
Club's new headquarters at Spytty Park and the consequent developments in the 
early 1990's. 


The following web pages (see tool bar above), give a small reminder of some of the trials,
tribulations and celebrations of Newport Cricket Club:-
175 Years at Newport Cricket Club (1834 - 2009)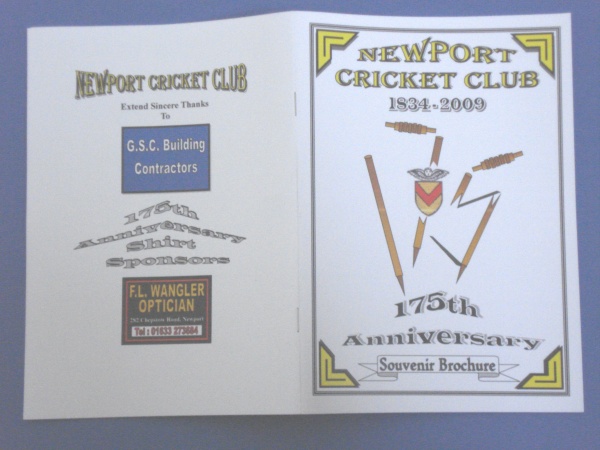 The Sale of Rodney Parade (1990)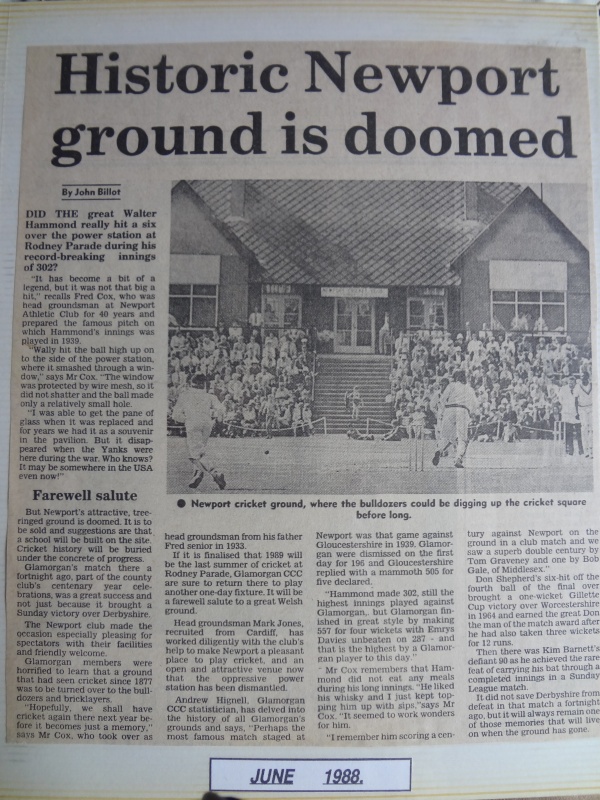 The Final Match at Rodney Parade - 'The Ashes Match' (Sept. 16th, 1990)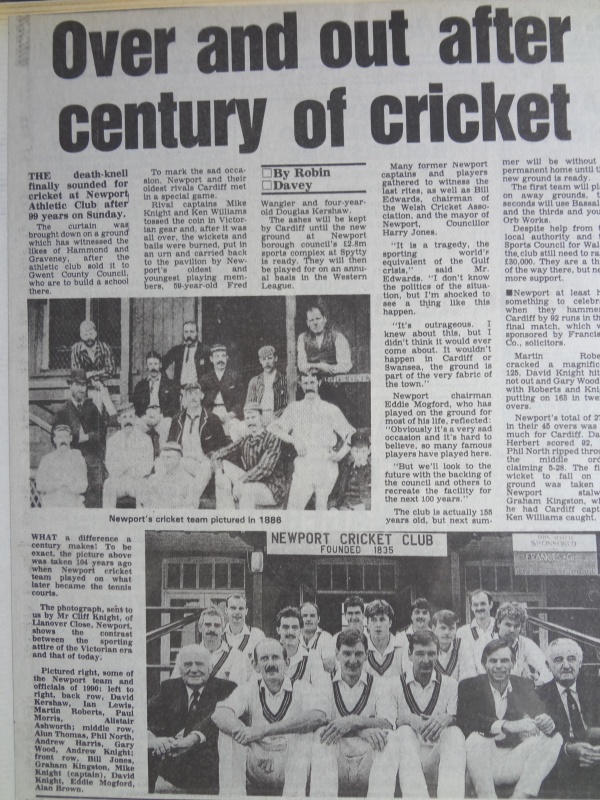 The Birth of Spytty Park (February, 1990)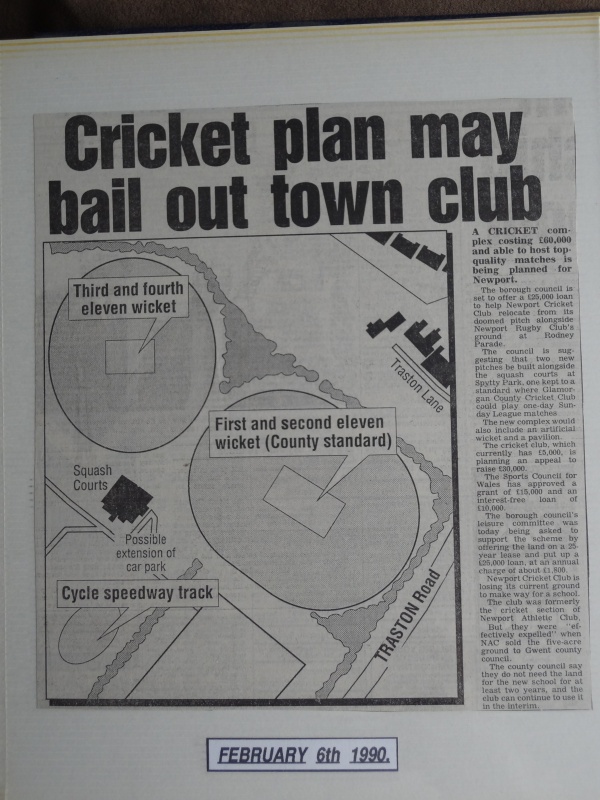 The Opening Match at Spytty Park (July 12th, 1992)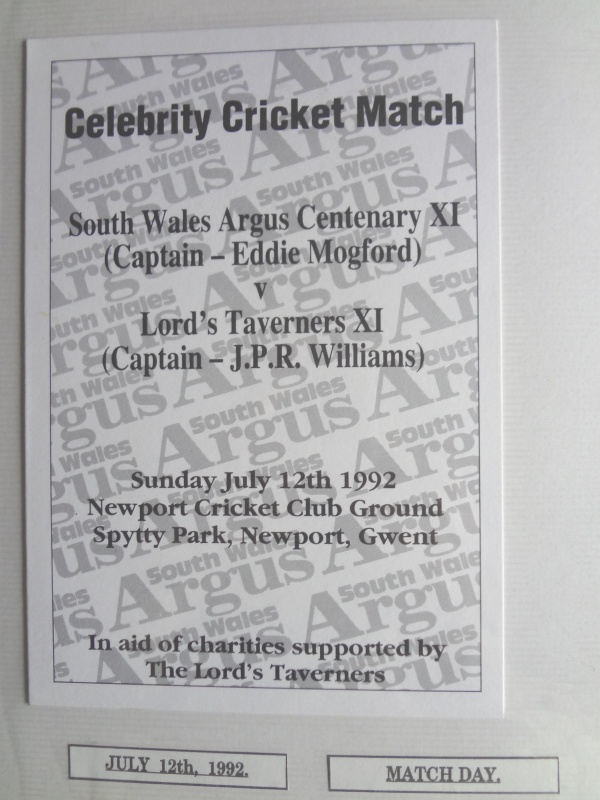 The New Clubhouse at Spytty Park (March 10th, 1993)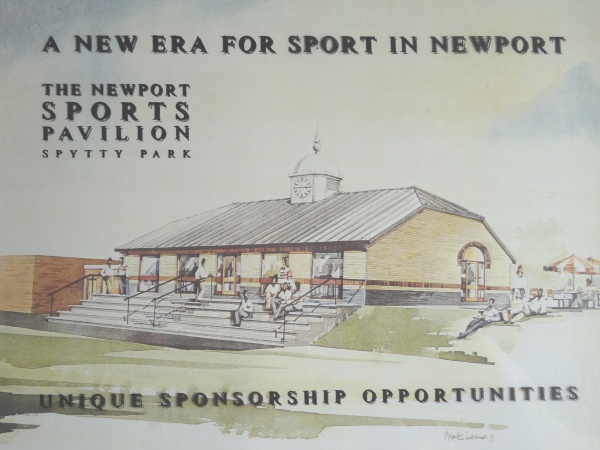 Find out more - Click on the pictures or visit the links at the top of the page!