Spytty Park (Opening)
July 12th, 1992
Opening Match at Spytty Park
The stage was set, nearly 2 years after the last game was played at Rodney Parade, 
the Club were ready to stage the Opening Match at their new Spytty Park 
Headquarters.

It had been a long wait, with the Club being very nomadic for 2 full seasons. A lot of goodwill 
had been given, not only by the Club's opposition, but by other Cricket Clubs in Newport. The 
Newport 1st Team had had to play all its Cup and League matches in the 'Famous Grouse' 
Western League away from home for 2 seasons. (It would not be until the 1993 season that the 
Club would play League matches at Spytty). 
Meanwhile the Club's 2nd X1 were playing at all their matches at 'Home' which was at 
Whiteheads Sports Ground in Bassaleg. The 3rd Team were playing at Risca Leisure Centre 
and the Junior Section (only 3 teams in those days! U11, U13 and U15) were playing at the 
Orb Steelworks Ground.


'A New Beginning'
In partnership with the South Wales Argus, who were themselves celebrating their Centenary, 
the star studded Lord's Taverner's Team were invited to 'Officially Open the Ground'.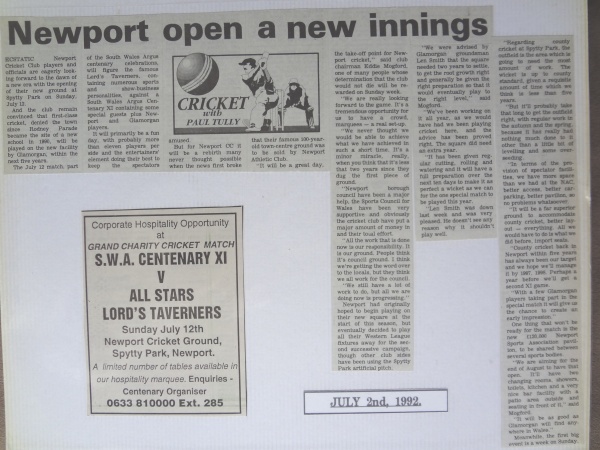 The 'Lord's taverner's Are Coming To Town'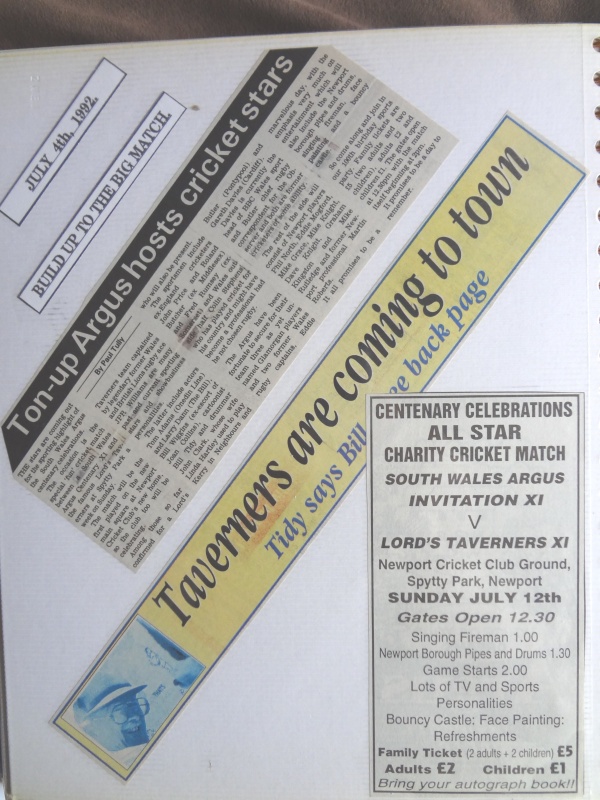 Invitations to 'Official Guests' for the Opening Match v Lord's Taverner's.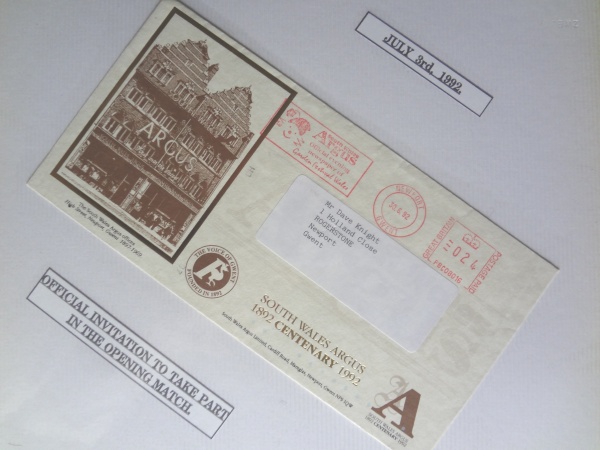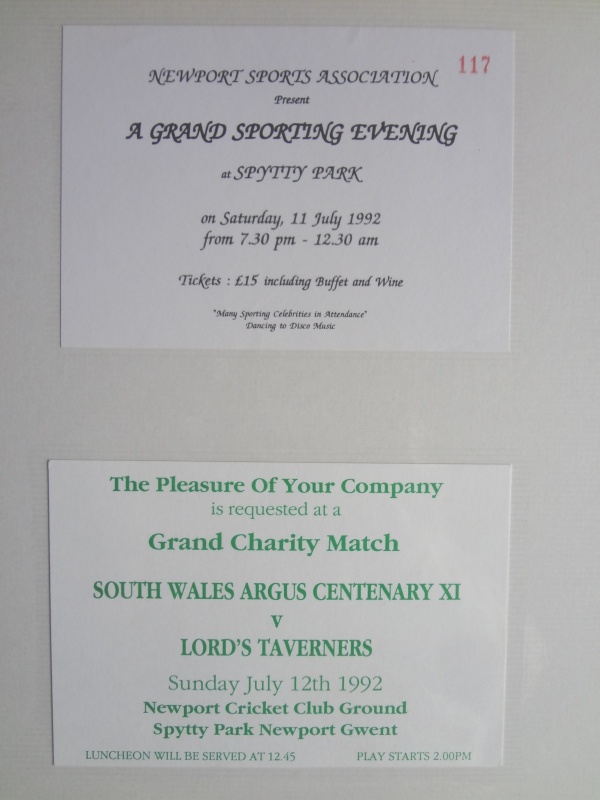 The Match Programme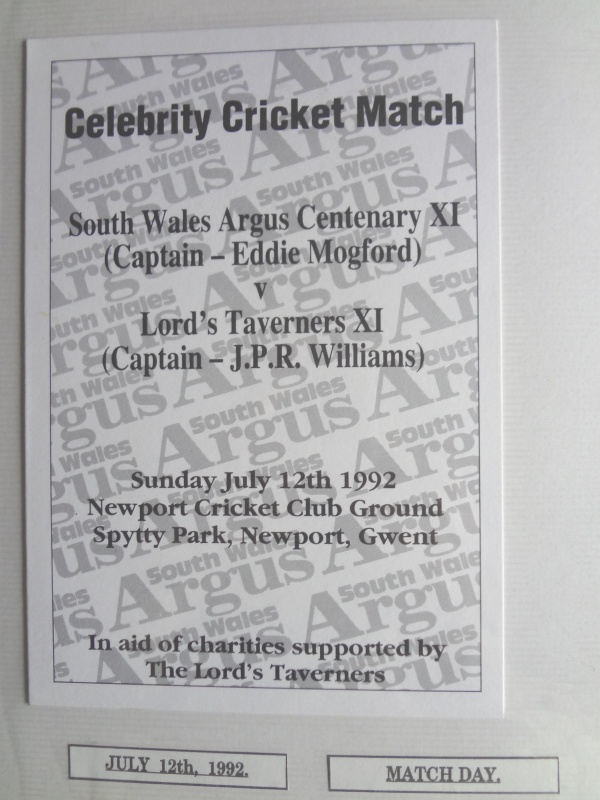 The Teams.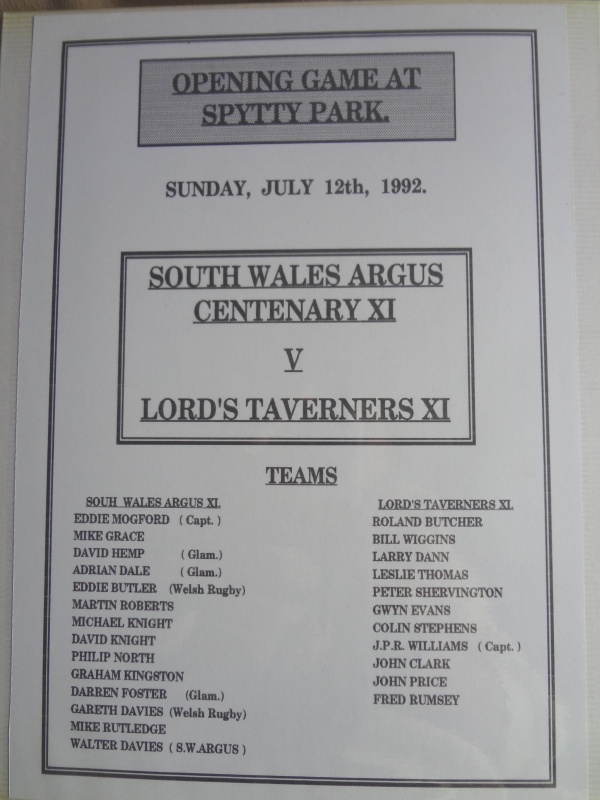 Meet The Teams! .....Remember These?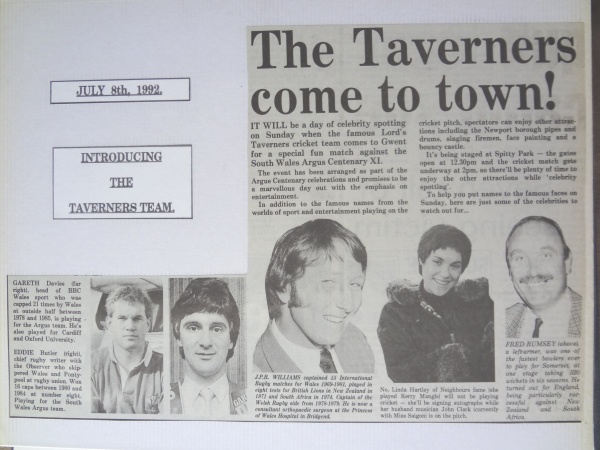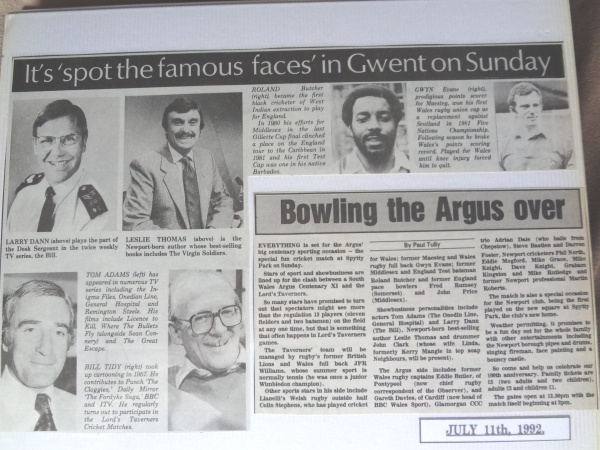 The Mayor of Newport (Councillor Alan Perry) with the Lord's Taverner's Team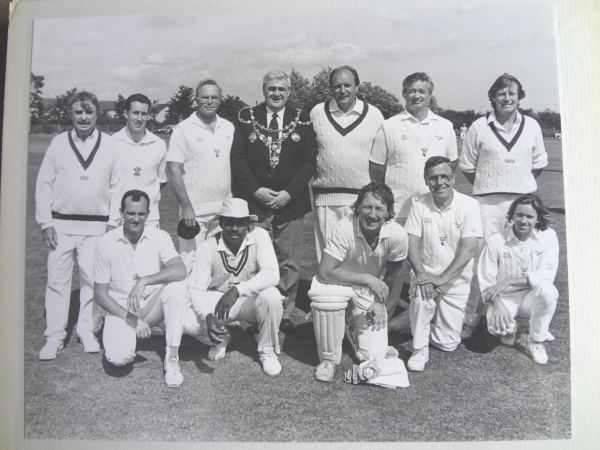 The Lord's Taverner's team included England star of the 80's, Roland Butcher 
and former England bowlers, John Price and Fred Rumsey.


The South Wales Argus Team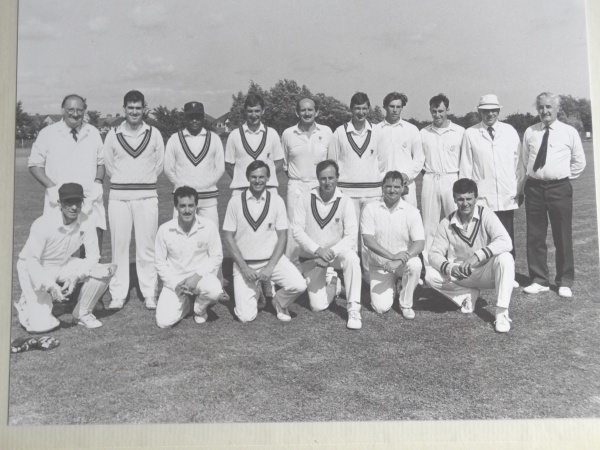 The South Wales Argus Team included Glamorgan players Adrian Dale,
Darren Foster and David Hemp along with Welsh Rugby Legend & Sports Council
Chairman, Gareth Davies, and Welsh Rugby & TV Pundit, Eddie Butler.


Captain's Eddie Mogford and Welsh Rugby Legend JPR Williams at the Toss.
Club stalwarts Alan Brown and Bill Jones look on.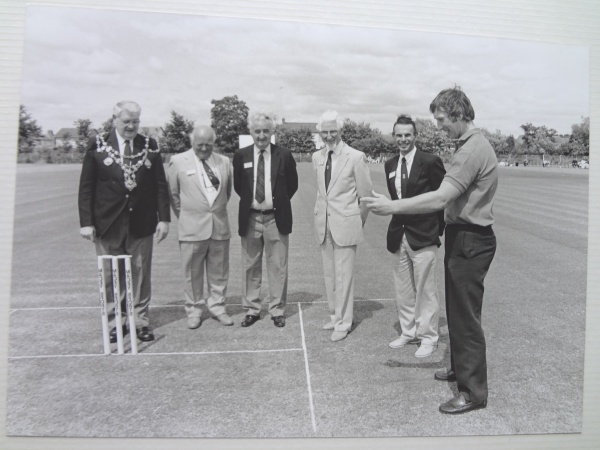 Pictures of the Ground
The Night Before The Opening Match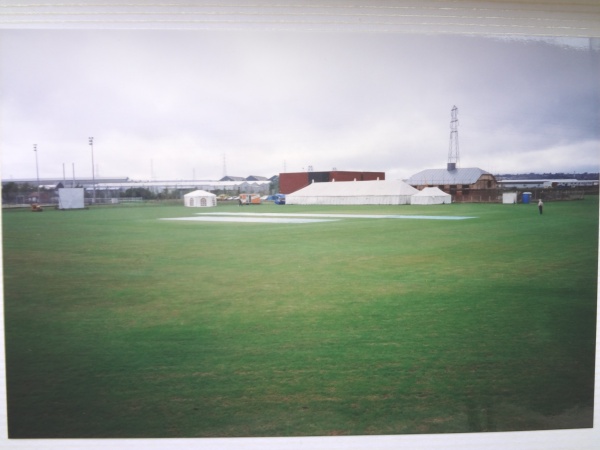 The Day of The Match
In the background it shows the pavilion still being built.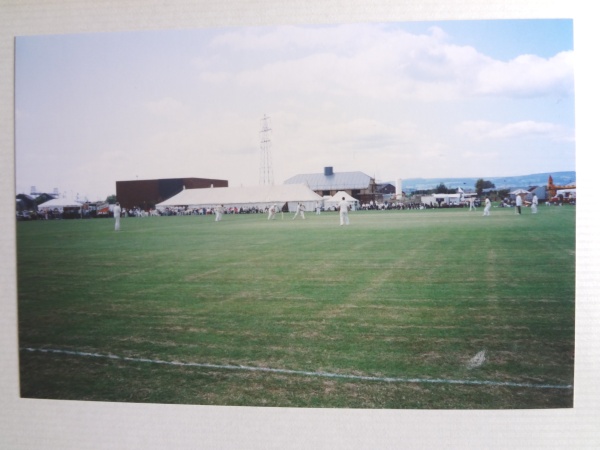 A Large Crowd at The Opening Match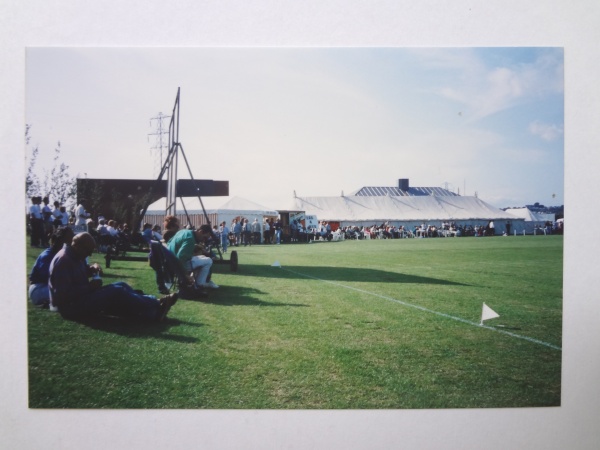 Match Report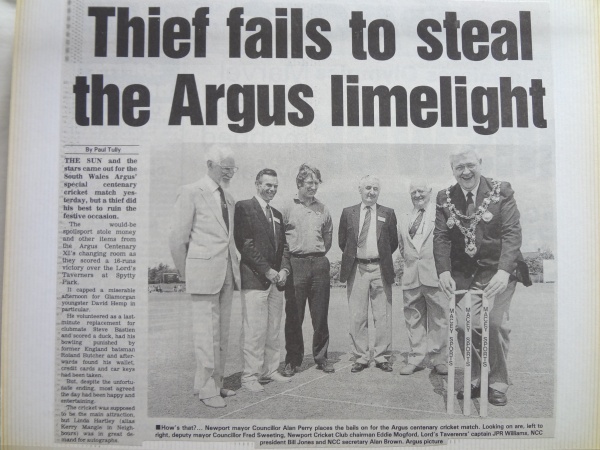 Unfortunately, as the match was taking place an opportunist thief came on site and stole 
valuables from the changing rooms.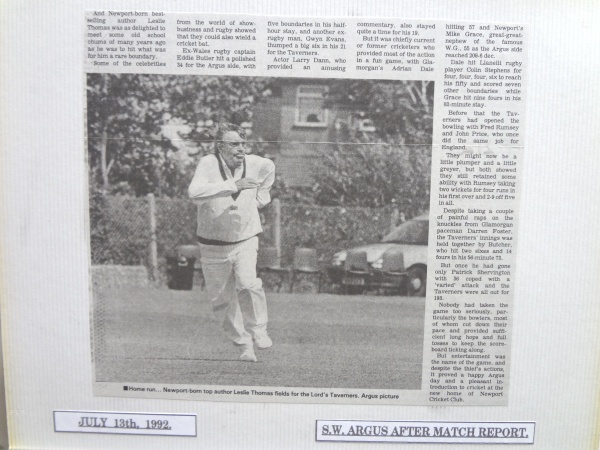 Newport born, best selling author, Leslie Thomas in action during the 'Opening Match'.