Women & Girls Cricket
Newport Women's Cricket Club will play their inaugural season in 2013, competing 
in the South West Women's League. The team will be captained by current Welsh 
Women's captain, Claire Thomas.


Claire, was Guest of Honour at the recent Newport Girls' Cricket Club, Presentation Evening held 
at the club, and was presented with a Newport Cricket Club shirt, by Mike Knight the Club's Head 
Coach, along with the four captains of the girls' junior teams, to mark the formation of the new 
Women's team. She added, 'All the girls are really excited about coming to Newport and playing 
in 2013. It's a new challenge and one we are really looking forward to. The Club have already 
established an exciting group of young players, so to build on that will be a major boost to 
women's cricket in Wales'.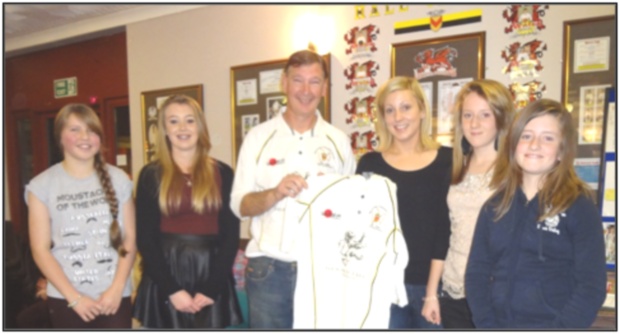 Claire Thomas, Being Presented with a Newport Cricket Shirt 
by Newport CC Head Coach, Mike Knight


Mike Knight commented, 'The Girl's section of the club has really taken off in the past three seasons 
with unprecedented success, winning Welsh and UK recognition. The Girls' Section has grown remarkably 
in a short space of time, with 60 girls now attending weekly coaching sessions, but the missing link has 
always been a senior Women's team.  The new Women's team will provide a complete pathway for the 
club's girls, playing through the various age groups from 9 years olds to senior level. The future of Women's 
cricket in Newport is looking very bright'