Congratulations Sri Lanka on Your Fantastic T20 World Cup Win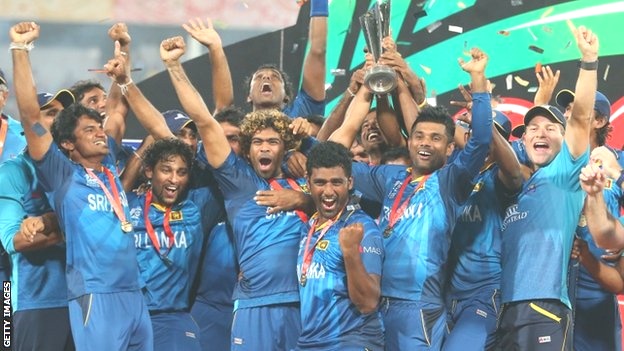 Sri Lanka Celebrate after winning a thrilling match against India, 
Sri Lanka won the T20 World Cup, beating India in the Final by 6 wkts.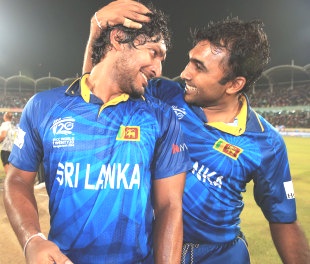 Swansong! Mahela Jayawardene and Kumar Sangakkara celebrate yesterday's win, 
their final T20 International.

It was less than a year ago, in June 2013, that the Sri Lankan Squad prepared 
for the ICC Trophy at the Club's Spytty Park ground.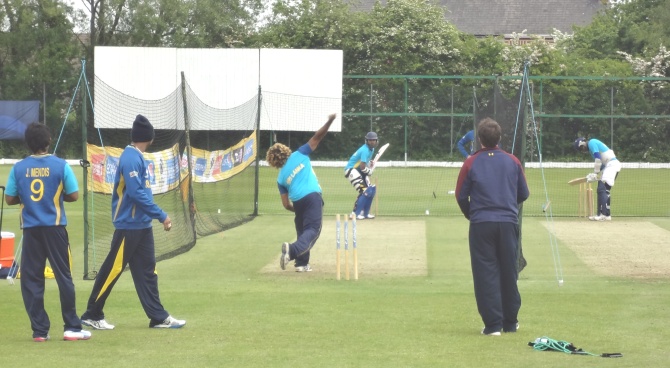 Lasith Malinga in action at Newport CC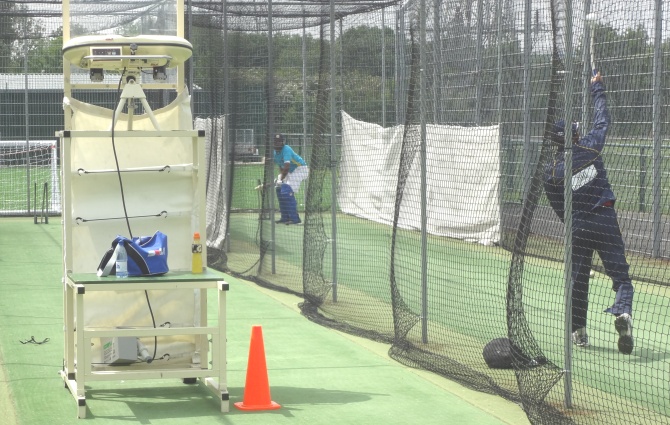 Mahela Jayawardene Practices in the Nets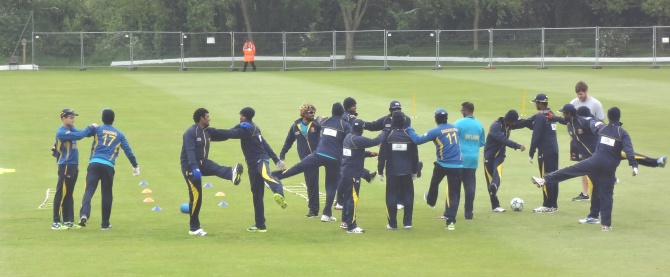 Sri Lanka Warm up at Spytty park
The Club has fond memories of Sri Lanka's time at the ground, 
where they willingly signed autographs and memorabilia.




Train At Newport Cricket Club and You Too May Become A World

 Champion!!



Junior Coaching Begins on Tuesday, April 29th



Boys U6 - U15 (6.00-8.00pm)


Girls U6 - U17 (6.00 - 8.00pm)


1.     The coaching sessions will be held for players between the ages of  6 - 15 years old, every 
      Tuesday, on the cricket ground and nets at the ground. (weather permitting). Bring full kit 
        and a tennis ball. 
2.     If in doubt whether the session will be held due to bad weather, contact Mike/Dave Knight 
        (Tel : 01633 663297) between 4.45 and 5.15p.m each Tuesday. 
        (A message will be left on the Answering Machine if the session is cancelled due to bad 
        weather)
2.     The sessions will be from 6.00 - 8.00p.m and will begin on Tuesday, April 29th and 
        will continue until the end of School Term in July.
3.     The cost of the sessions will be £5.00 per week, to be collected on the Tuesday evening, 
        or alternatively a once only payment of  £54.00 (Boys) & £36.00 (Girls) can be made 
        in order to become a Junior Playing Member. (All team players will be expected to 
        become a Junior Playing Member of Newport Cricket Club). See Membership Form 
        elsewhere on the website
4.     In addition to the weekly Tuesday night session, 1 : 1 Coaching Sessions will be 
        available, with the emphasis on Individual coaching - Information will be sent shortly.
5.     We are running the following teams in the Gwent Junior Leagues this year:-
                        Boys Teams  x2 U/11,   x2 U/13,    x1 U/15,  
                   Girls Teams  x1 U11, x1 U12,  x1 U13,  x1 U14,  x1 U15 & x1 U17.
                        There will also be friendly matches for U9's (Boys, Girls, Mixed).
6.     The first matches are likely to take place during the first week of May - as soon as 
        arrangements have been confirmed we will contact you.


For Further Information contact:-
Mike/Dave Knight
email: 

mike.knight2@ntlworld

.com
Tel: 07793 823294