Coming Soon ....... 2017 Cricket Season! PLEASE HELP!
Sat. March 25th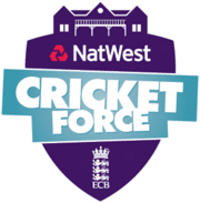 Cricket

 Force Weekend

 


Sat. 25th March (any time between 10.00am - 3.00pm)

Can you spare 1 hour of your time to help the Club prepare for the 2017 Cricket Season?

There's lots to do:-
Tidying up the Clubhouse
Litter Picking around the ground
Ground Work
Painting (Bring a brush)
Electric Sander needed
Erecting Fences
Erecting Covers
Preparing the Nets
Putting up the Sight screens (Need at least 8 people) -  

March 25th, 

Sat. Morning 10.00 - 11.00am


There will be a job List and organisers at the ground throughout the weekend. 
If you can help come along anytime between ......
Sat. 10.00am - 3.00pm



Please Help!


Sunday,

April 2nd


Junior & Senior Pre Season Sunday Lunch

The 2017 Cricket Season is officially launched with the Club's Pre Season Lunch.
Book your Sunday Lunch at The Club.


Sunday, April 2nd. (12.30 - 2.00pm)


Everyone Welcome Juniors & Seniors.

Menu
Cold Meat Salad Buffet


Price £6 per head



Contact Paul to Book Your Place: 
Tel: 01633 662413 (H)
07808 888481 (M)
paul_morris11@hotmail.com