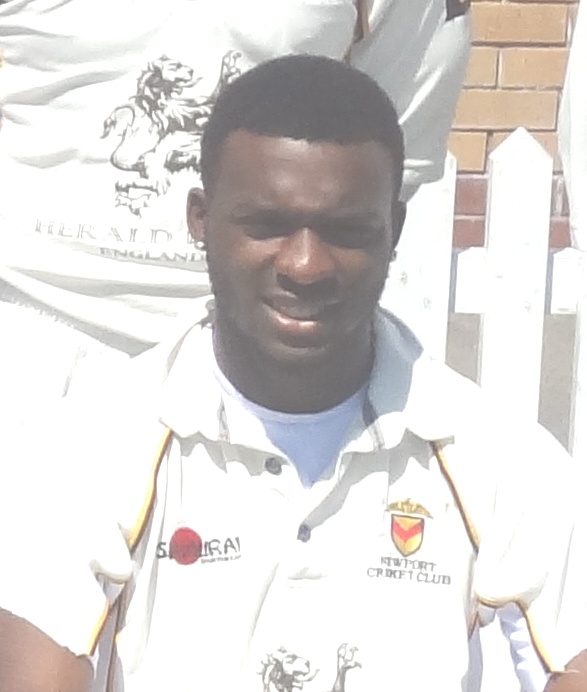 Match Winner - Kamau Leverock
Kamau Leverock, Newport's Bermudan all rounder, with a quick fire cameo innings of 24 in just 
12 balls saw Newport home to a thrilling last over victory , at home to 2014 Premier League 
Champions Cardiff on Saturday.


Cardiff elected to bat on winning the toss on an excellent wicket at Spytty Park, but lost an early 
wicket as opener Alex Milton was caught behind off the bowling of Harry Powell. However, David 
Kirtley held the Cardiff innings together with an accomplished 94, before he  was eventually out 
with the Cardiff score on 202-5 off 44 overs. Harry Powell with 3 wickets and Kamau Leverock 
with 2 wickets, were the pick of the Newport bowlers as Cardiff finished their innings on 244-8.


Newport, in reply lost two early wickets slipping to 25-2, before recovering to 69-3. However, 
Imran Hassan was beginning to look in fine form and when he was joined by captain Michael Clayden, 
the two set up a match winning partnership of 99 for the 4th wicket. Both players were scoring 
freely with Imran in particular playing aggressively before he was out LBW for 76 in 103 balls. 
Clayden was joined by youngster Scott Thornton (22) and the two played sensibly in a vital mid 
innings partnership of 46, which took the Newport score to 214-5. Despite Clayden soon 
following (220-6) for an excellent 55, the partnership allowed Newport to launch a final assault 
on the Cardiff bowling attack. With 29 needed off 4 overs, Jamie Coles and Kam Leverock began 
the run chase. 21 off 3 overs became 15 off 2, it was then time for Leverock to take control. 
The first ball of the penultimate over he hit a huge six on to the Club pavilion, to put Newport 
into a good position, but work was still needed. Excellent running resulted in a few scampered 
two's and singles, and saw Newport needing just 2 runs off the final over. Another fine four from 
Leverock, off the first ball of the last over, finally saw Newport to a thrilling 4 wicket victory.
Leverock's match winning innings of 24 coming in just 12 balls.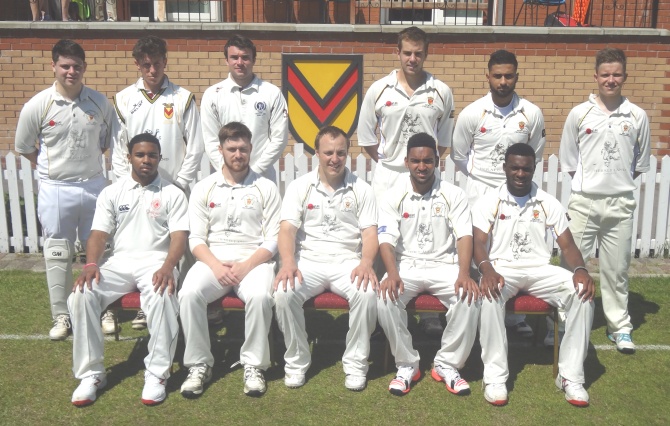 It was Newport's third win in consecutive matches and takes them up to 2nd in the South Wales 
Premier League, behind Bridgend, who they play in a fortnight.
Click on the link below for full match scorecard
http://newportcc.play-cricket.com/website/results/2301565
It proved to be a good weekend for Newport as all four Senior Teams managed victories, the first time for quite a while.
Newport 2nd's won by 25 runs
Newport 2nd's 204 all out beat Tata Steel 179-8
Joe Thompson 78, Phil MacLean 57.
Khalid Hussain 4-29 , Sam Hope-Bell 2-30, Tom Josham 2-39

Click on the link below for full match scorecard
http://newportcc.play-cricket.com/website/results/2385749


Newport 3d's won by 8 wkts
Pontypridd 103 all out Newport 3rd's 104-2

Click on the link below for full match scorecard


Newport 4th's won by 30 runs
Newport 2nd's 214-6 beat Merthyr 184-6
Graeme Hughes 65. Alex Davies 3-35, Nathan Bailey 2-25.
Click on the link below for full match scorecard
http://newportcc.play-cricket.com/website/results/2508105