Bar-B-Q & Cricket Sale (Tues. June 16th)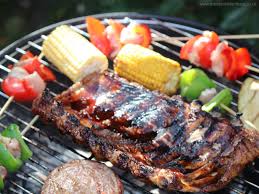 1.         On Tuesday, June 16th the Junior Section of the cricket club wtll be holding a Bar-B-Q. The cricket
            session will take place as normal, with the Bar-B-Q starting at approx. 6.30pm. Organised games will
            be held on the outfield (in between Burgers!). The B-B-Q will finish at approx. 9.00pm.
2.        There will also be a sale of new Cricket Kit, along with a sale of second hand Cricket equipment / kit.
           We are looking for used kit in reasonably good condition. If you have any spare kit which you have     
           outgrown or no longer use, please bring unwanted kit to the next coaching session, and give to the            
           various coaches.