10yr. old Sophia Smale, playing for Newport U11 Boys,
 claimed astonishing figures of 6-6 in an MBS League match away to Newbridge.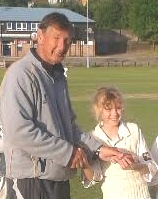 The Newbridge batsmen had no answer to her stunning left arm spin
and were well beaten by a strong Newport team.


Sophia shows great promise not just as a slow left arm spin bowler, 
but also as a batsman and plays regularly for the Newport boy's teams as well as the girls teams.
 
Her stunning performance was a career best and she was presented 
with the match ball immediately after the game.
It's not the first time Sophia has starred this season, 
earlier in the campaign playing for the Welsh U12 Girls' Team 
she completed her maiden fifty.
 
Her performances throughout the season have seen her called up for the Wales U13 Girls' Team
 - a great achievement for one so young.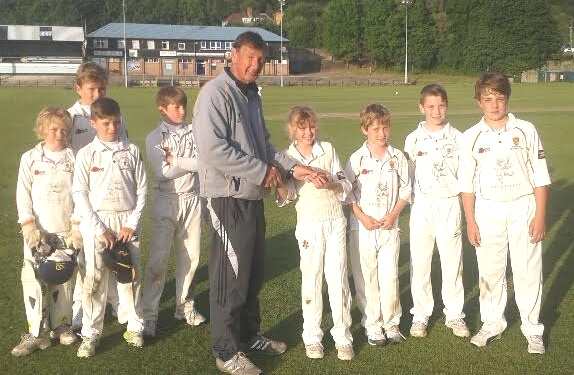 U11 Coach, Dave Knight Presents Sophia With The Match Ball
as Her Newport Teammates Look on.