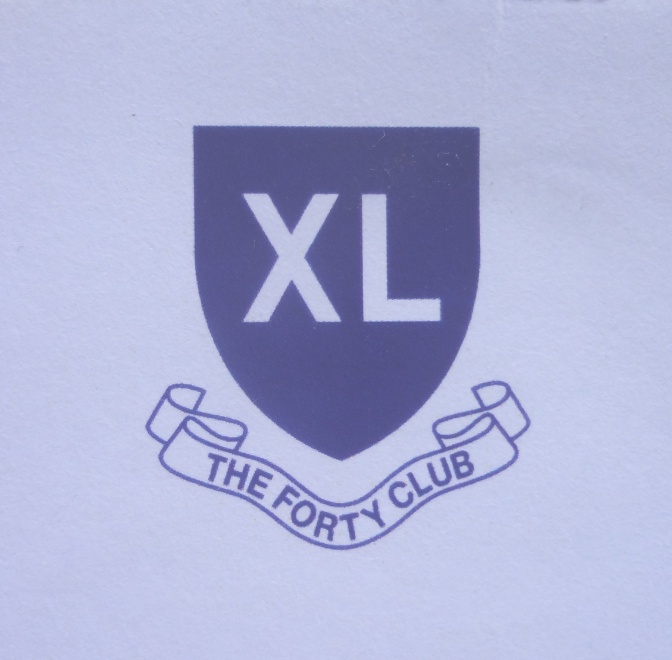 The Mayor of Newport, Cllr. Herbie Thomas will officially open the week long, Over 40, 2015 Quadrangular Tournament 
to be held at Newport Cricket Club beginning on Sunday, July 19th.


Newport Cricket Club was selected to host the prestigious Tournament, which will be played over 5 consecutive days with 45 over and T20 Tournaments contested. It will be the first time that the Tournament has been held in Wales.
In previous years, the Triangular Tournament, as it was known, involved 3 teams – The Forty Club, Dansk XL and 
SGS Holland. After the 2014 tournament, Cricket Espana was invited to participate as the fourth national club and 
hence the change of title to Quadrangular. In 2015, it is the turn of the Forty Club to host the event.
Newport Cricket Club Club Chairman Paul Morris enthused 'We have vast experience of staging big events with Glamorgan 2nds regularly using the ground for 3 Day 2nd X1 Championship matches. The ground and facilities were selected by ICC as a training base for Sri Lanka for the ICC Champions Trophy in 2013 and we've successfully hosted the ECB Women's T20 Championships over 3 days for the last 6 years. The Forty Club's Quadrangular Tournament will be run on similar very professional and high standard lines. I'm sure it'll be a great event and a memorable Festival of Cricket for all concerned'.
Itinerary for the Week
The week long programme of matches will consist of :-
Sunday 19th July – 2 Warm-up matches.
Forty Club Invitation XI v Royal Bad Boys XI,
A Composite XI v Cricket Espana XI.
7.00pm Welcome Reception in the Newport CC pavilion
Official opening of the new changing rooms at Newport Cricket Club.
Monday 20th July – Quadrangular Tournament (45 Over Matches)

 
SGS Holland v Dansk XL,
XL v Cricket Espana
Tuesday 21st July - 4 T/20 matches 

 
Round 1 Matches
Espana v SGS Holland
XL v Dansk XL
Round 2 Matches
Espana v XL
SGS Holland v Dansk XL
Wednesday 22nd July – Quadrangular Tournament (45 Over Matches)
Round 3 Matches
SGS Holland v Espana
XL v Dansk XL
Thursday 23rd July - final two T/20 matches
XL v SGS Holland
Dansk XL v Espana.
Tournament dinner at the Holiday Inn Newport.
Friday 24th July – Quadrangular Tournament (45 Over Matches)
SGS Holland v XL
Espana v Dansk XL
Tournament Prize Giving - XL President Charles Fry.