The week long 40 Club Quadrangular Tournament, involving teams from four countries held 
at Newport Cricket Club proved a great success to all involved.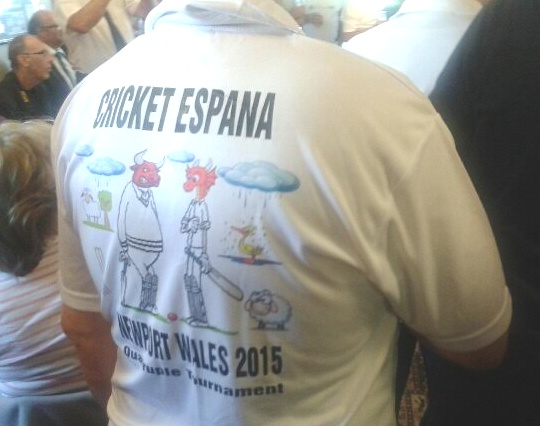 Newport City Mayor, Cncllr. Herbie Thomas, Officially Opened the Tournament, 
as well as Officially Opening the Clubs' New Changing Room Block, 
which has recently been completed.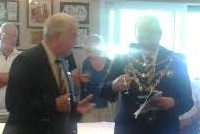 Early morning rain eased each day, throughout the week, which allowed some entertaining cricket being played 
by the four competing teams.
XL Club (UK), SGS (Holland) Cricket Espana (Spain) and Dansk XL (Denmark).

The Opening Match:- Captains of Dansk XL (Denmark) and SGS (Holland)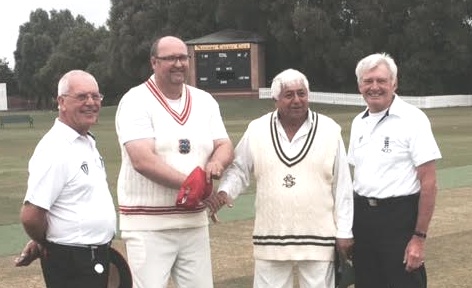 A 45 over competion along with a T/20 competion was played,
with the four teams playing each other throughout the week in both competitions.
Unfortunately the final day was washed out, which meant the Final of the main competition was unable to be played.
The Official Closing Ceremony saw presentations for the following:-
Four Nations Trophy (45 over Competition) - Winners:-  SGS Holland & 40 Club (UK)
The T/20 Trophy (20 over Competition) - Winners:- SGS Holland
The Player of the Tournament:-  Stuart Spalding (Cricket Espana)

The Gentleman of the Tournament Cup:- Amin Kasam (Dansk X1)