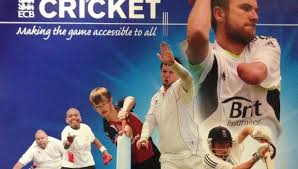 Newport Cricket Club plan to create a legacy for one of their young players with the formation of a Disability Cricket Club. Two years ago Tom Carter, an emerging player with great talent was diagnosed with bone cancer, resulting in him having a leg amputated. From the depths of despair, Tom was determined to play cricket again, something which he achieved in the 2015 season, playing regularly for the Club's 3rd X1, scoring his first fifty on his return to cricket with Newport CC on April 25th this year.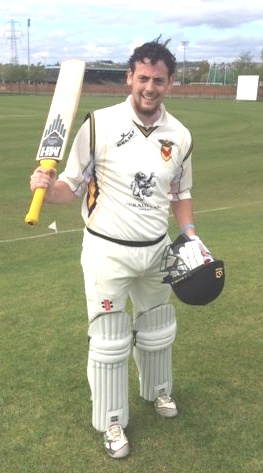 Having started to play again, Tom's next goal is to support players with a disability and he will lead the Club's new Disability Cricket initiative. He will work in tandem with Tom Knight, who has extensive experience working with the Swansea City Bravehearts, and recently appointed as Cardiff City Disability Co-ordinator.
The first steps towards creating a disability team will be a Disability Cricket 'Taster Day' during the half term school holiday. Head Coach Mike Knight commented 'Tom is an inspiration to everyone at the club and he's an excellent role model. He'll do a fantastic job coaching youngsters with a disability and it will be great to see a Disability Cricket Section at the club, which we hope will be a lasting legacy to Tom'.
Any players (9-16) interested in joining Newport Disability Cricket Club are invited to an inclusive Disability Cricket 'Taster Day' on Friday, 30th October (2.00 – 4.00pm), at the Cricket Hall in the Indoor Tennis Centre at NISV. The session is free of charge and anyone wishing to book a place should contact Tom Carter (07523863818 or tom.carter19@hotmail.com). Following the 'Taster Day' it is hoped to form a Disability team, with players feeding into the Wales Disability Squad pathway.