Glamorgan CCC Return to Newport for the first 1st Class match to be held in Newport for 25 years.

Glamorgan will take on Pakistan 'A' in a 1 Day 50 over match on Friday, July 15th, in the first 1st Class match held at Spytty Park.
Not since the days of County Cricket at the Club's former ground at Rodney Parade has 1st Class Cricket been played in Newport. The last match being the 40 over Refuge Assurance Sunday League match against Yorkshire in June, 1990. At the end of that season the Rodney Parade ground was sold by Newport Athletic Club to Gwent County Council, who built a new school for Maindee Primary School on the site.
Club Cricket Co-ordinator Mike Knight, commented, 'It was a very difficult time for the club when the cricket ground at Rodney Parade was sold in 1990. The cricket club faced real hardship, having to play all matches away from home for two seasons while the new Spytty Park ground was developed and the very future of cricket in Newport at all levels was in great jeopardy. However, a lot of fantastic work has been done both on and off the field over many years, by club officials and helpers to create the new ground at Spytty Park and to develop it into a top class cricket facility. We have had tremendous support from many people, helping us to achieve our goal of bringing First Class Cricket back to Newport. It's a day that we didn't think was going to be possible and everyone connected with the club is delighted with the news.'
The Club are due to celebrate 25 years of cricket at the Spytty Park ground this summer with a series of high profile matches and activities, the return of 1st Class cricket to Newport will feature at the very top of the list of celebrations.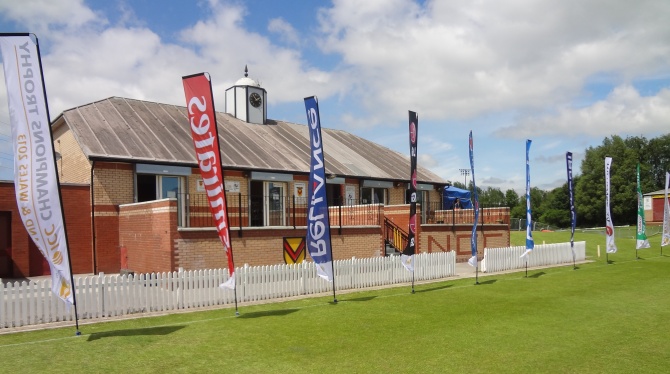 See News Reports by clicking the links below:-
BBC Sport : http://www.bbc.co.uk/sport/cricket/35548402
SW Argus : http://www.southwalesargus.co.uk/sport/14265984.Pakistan_A_heading_for_Spytty_Park_as_first_class_cricket_returns_to_Newport/