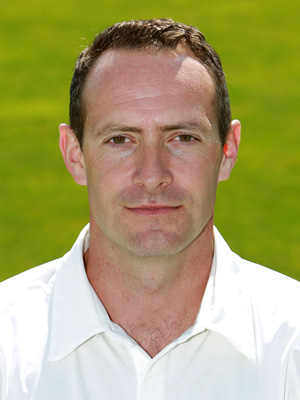 Glamorgan's Dean Cosker
Newport Cricket Club received fantastic news with the allocation of Dean Cosker, Glamorgan's 
left arm spin bowler for the 2016 SWPL season. Dean has taken 597 First-Class wickets and was 
a member of the Glamorgan team which won the County Championship in 1997, claiming the final 
Somerset wicket which clinched the title. He has represented England U19 and England A and was 
capped by Glamorgan in 2000, receiving a benefit in 2010.
Club Head Coach Mike Knight commented, 'It is great news for the club, Dean is the perfect fit for 
our young team. He will bring valuable experience and professionalism to the team both on and 
off the field. His record in 1st Class cricket is exceptional and he will bring a lot to the team.'
Newport are building an exciting young team of talented cricketers and are hoping to build on their 
3rd place finish in last season's SWPL. Home grown stalwart, and left hand batsman Michael Clayden, 
the current Wales Minor Counties player, will once again lead the Newport team for the 2016 
campaign.

Clayden commented, 'It is fantastic news to have Dean as our allocated player. We have high hopes 
for a good season in 2016 and the prospect of having Dean in the team will really excite the players. 
A number of our young players have ambitions to make careers in the professional game and they 
could have no-one better to learn from than Dean.'  
 
The full Glamorgan player allocations are listed below:-
Ammanford CC - Jack Murphy
Bridgend CC - James Kettleborough
Cardiff CC - Nick Selman
Mumbles CC - Aneurin Donald
Neath CC - Kieran Bull
Newport CC - Dean Cosker
Pontardulais CC - Jeremy Lawlor
Swansea CC - Andrew Salter
Port Talbot CC - Dewi Penrhyn-Jones
Ynysygerwn CC - Ruaidhri Smith

The season is fast approaching with the first matches scheduled for April 2nd. 
Newport begin their SWPL campaign with a home fixture on April 30th against Ammanford.