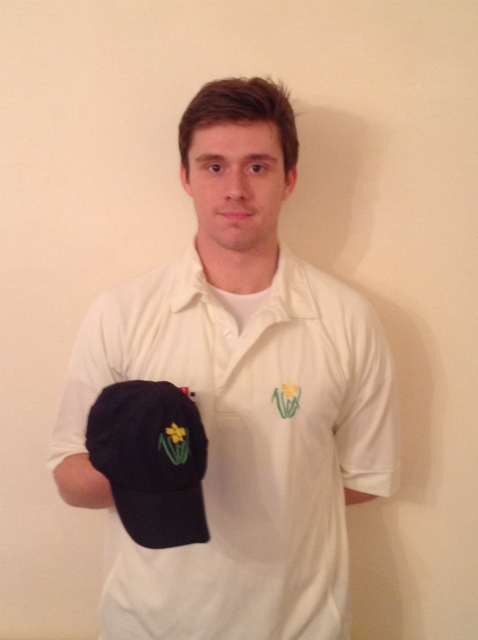 Another of Newport Cricket Club's young players, opening bowler Harry Powell, 
has been tipped for possible future stardom, by being chosen in the Glamorgan 
Academy for the second year. 

Newport Cricket Club coaches were delighted with the recent news that Harry's 
team mate Marc Lezar, had been selected in the Gloucestershire C.C.C. Academy. 
Now things are even better, with news that both of Newport's young opening 
bowlers are at the first stages of becoming professional cricketers.
Club Captain, Gary Wood commented, 'It is amazing to think that we have two 
young fast bowlers linked to County Clubs with a chance of becoming professional
cricketers. Both Harry and Marc have great potential and to see them both opening 
the bowling for Newport will be a great sight for our players and spectators alike 
..... maybe not so great for the opposition batsmen though!'

Harry was first selected for the Glamorgan Academy in 2011 and produced 
impressive perfomances on his Wales Minor Counties debut against Herefordshire, 
claiming 2-49 in both innings. His Glamorgan 2nd X1 debut soon followed, claiming 
early wickets in both innings against Derbyshire at the Derbyshire County Ground, 
finishing with 1-39 in the first innings and 1-23 in the second. 

At the Glamorgan CCC Presentation Evening at the e

nd of the 2011 Season

, 
Harry 

was chosen as the 

'2011 Young Academy Bowler 

of the Year'.

2012 was Harry's best season to date, establishing his place as the 'premier strike 
bowler' in the Newport 1st team claiming 25 league wickets, with best figures of 6-27 
against Bridgend. He played 3 County 2nd X1 matches for Glamorgan, with best figures 
of 2-55 against Gloucestershire at the SWALEC. He played 7 Wales Minor County 
matches with best figures 3-29 against Cornwall and 3-75 against Wiltshire.

Newport CC, Head Coach Mike Knight, remarked, 'Harry is a great prospect, he has a 
suberb temperament and is very eager to learn and work hard. He has earned his early 
successes and if he continues to improve, I'm sure he has a great future in the game. 
With both Harry and Marc opening the bowling, Newport has the potential to have it's 
best opening bowling attack for a very long time! '