Matt Norris
A fine unbeaten century by Matt Norris led Newport to a convincing 115 run win against 
Swansea at St Helens in the SWPL. 


Newport who elected to bat on winning the toss suffered the worst possible start losing a wicket 
to the first ball of the game. However the setback was only temporary as Matt Norris and Imran 
Hassan quickly went about repairing the damage, putting on 108 for the 2nd wicket in 18 overs 
before Imran was out for 59 (11 fours and 1 six). The Newport middle order then stuttered, slipping 
to 137-5 and a difficult day was in prospect.
 
However, Kamau Leverock had other ideas! With Norris offering staunch support at the other end 
Leverock began his innings in dramatic style hitting his first ball for six. He continued to plunder 
the bowling smashing 4 sixes and 4 fours in a whirlwind 47 off just 25 balls, putting on 60 with 
Norris for the 6th wicket, taking the Newport score to 197-6.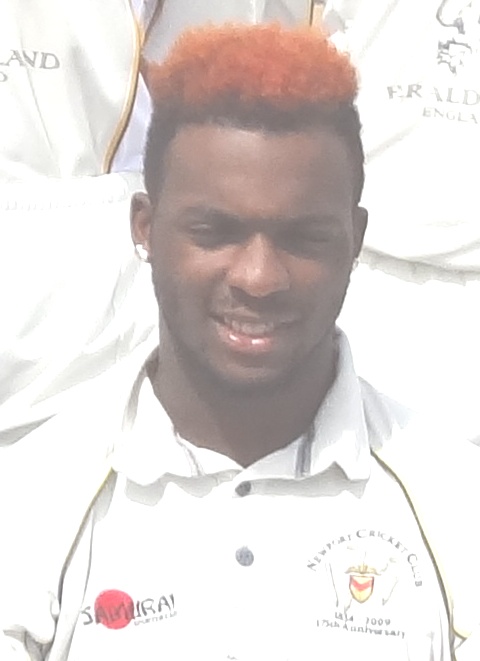 Kam Leverock
Young Australian Callum Taylor, then showed his class scoring an immaculate 33 in a fine innings. 
All the time Norris was building the foundation for a good Newport score, picking up runs all round 
the wicket in a very determined manner. At 274 and with overs running out Taylor was out, and it 
was not long before Norris reached his superb century (his first for the club). Norris eventually 
finishing on 110 no (11 fours and 1 six), playing the key role in Newport's final total of 292-8.
Newport's opening attack saw Youngster Jack Wright and Zalmai Ahmadzai, making their 
first team debuts. Both made solid starts, bowling a good line and length to restrict Swansea to just 
25 off the first 8 overs.
 
However, when Clayden introduced himself into the attack he made the initial breakthrough, clean 
bowling Pickard for 13, at 42-1. A further two wickets from Clayden (3-25) and another two from 
Joe Voke (2-20 broke the heart of the Swansea batting line up as they slipped to 74-5. Gareth Hayden 58 
and Adnan Ghori 34 offered some resistance, but spinners Scott Thornton and Callum Taylor were 
always asking questions. Once the partnership was broken at 141-6, with the wicket of Ghori, the two 
spinners took control. Only a fighting innings of 58 by Hayden saving Swansea from an even bigger defeat. 
His was the final wicket to fall caught by a brilliant catch in the outfield by Ollie Burland. The Newport 
spinners doing all the damage, Thornton claiming 2--45 and Taylor completing a fine day with 3-39 
as Swansea were bowled all out for 177, leaving Newport winners by 115 runs.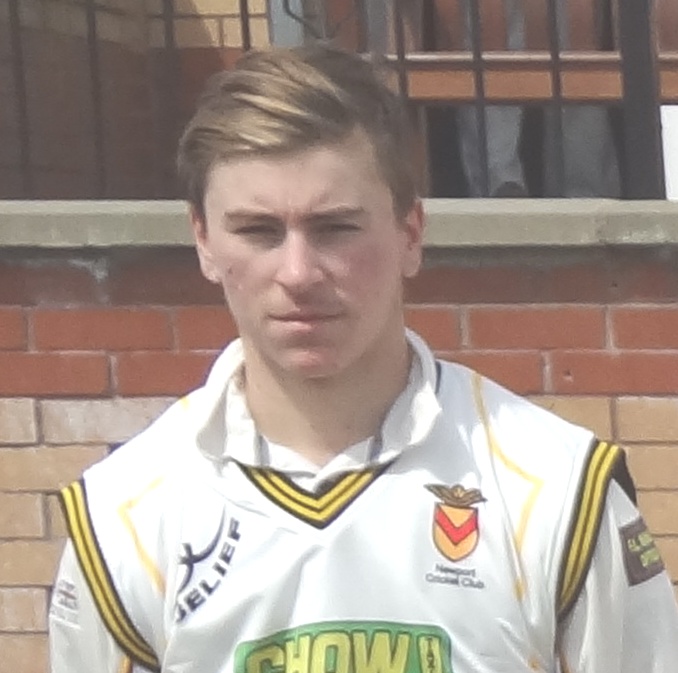 Callum Taylor
Newport picked up a maximum 22pts to sit proudly at the top of the league after 2 games (8 pts ahead 
of Ynysygerwn and 10pts ahead of Bridgend).
In the 2nd X1 match at Spytty Park, Newport 2nds made a daunting 325-8 with Matt Jones scoring a 
majestic 159. Penarth slumped to 31-4 in 11 overs in reply, before a thunderstorm halted proceedings 
for the day, resulting in the match being abandoned.



Click Here For Full Match Day Scorecard





Click Here For SWPL Tables