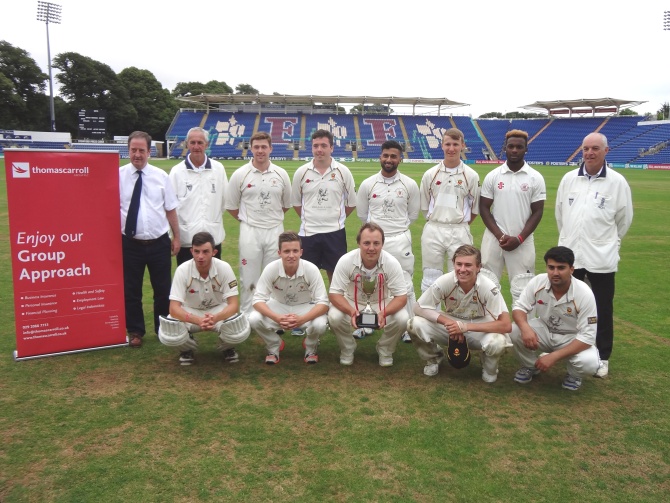 Newport Cricket Club - SWPL T20 Champions


Newport Cricket Club are hoping for a lot of local support as they take on some of the best teams in the South West of England, in the ECB National T20 Area Finals Day on Sunday, August 7th. Newport will host the day, with the Regional Winners from Wales and the West of England:-
Newport CC, Regional Winners of South Wales
Frocester CC, Regional Winners West of England
Torquay CC, Regional Winners from Devon.
St Just CC, Regional Winners from Cornwall.
Newport booked their place in the Finals Day, by winning the South Wales Premier League title at the SWALEC stadium recently, where they overcame Ammanford in a 'Bowl Out' before beating Bridgend in the Final.

Newport Head Coach Mike Knight enthused,'In the winter the club was thrilled to be chosen as the host venue for the competition, as it is a major event on the club cricket calendar, but to be actually involved playing in the competition at this stage is fantastic. Some of the top club players in the South West will be taking part and to compete against them will be a great experience for our young side.'
Newport hope to be at full strength for the competition, and will face a crucial weekend with a potential league title decider against Cardiff on Saturday.
Captain Mike Clayden said, 'It will be a big weekend for us but we have the players to do very well in both competitions. We know we will be up against some tough opponents, but we have some top players of our own. We have youth on our side and a top class fielding outfit who are brimming with confidence, it will be very interesting to see how we fare.'
A mouth watering day of top quality club cricket is in store with the day being split into Semi Finals and Final with the following timetable:-

Semi Finals
10.00am: Newport (Wales) v Frocester (West of England)
1.00pm: Torquay (Devon) v St Just (Cornwall)
Final
4.00am: Winner Game 1 v Winner Game 2

The Winners of the Area Play-off's will progress through to the
The National Semi Finals on Sunday, August 21st, before the Finals Day on Tuesday, September 6th at Derbyshire CCC, which is normally screened live on Sky Sports.

Why not come along and support the team.... it should be a great day!