Seven of Newport Cricket Club's finest were unveiled as 'Legends of the club' in a special ceremony in the club's museum. The museum which shows the illustrious history of the club from its inception in 1834 through to the current day, encorporates decade boards through the centuries depicting many of the clubs famous feats and performances.
WG Grace, Wally Hammond, Emrys Davies, Cyril Washbrook, Len Hutton, Viv Richards, Shane Warne, not to mention the club's only England player .... Jim McConnon all have a place in the club's history. However, it was the seven elected legends who have all had a major part to play in the Club's fine history. A history that may have ended when the club was forced out of Rodney Parade (their previous home), in 1990.
The Magnificent Seven were:-
Ian Frost - A fine player with bat and ball, led the club to 2 unbeaten seasons in 1960 and 1967. 
Fred Wangler - Club stalwart Fred Wangler has guided the club through financial hardship.
Arthur Porter - Player, administrator, scorer - a real Newport CC Legend. Arthur is the last Newport player to score a 
First Class Championship century.
Mike Grace - Groundsman in the days at Rodney Parade, through the development at Spytty Park and still producing 
fine wickets today.
Eddie Mogford - Chairman of the club at the time of the Rodney Parade sale, oversaw the creation of the fantastic ground 
we have today at Spytty Park
Dave & Mike Knight - Instumental in the development of the club, working tirelessly to establish the club as it is today.
Their work with the Junior section is second to none, helping to produce some of the club's best ever young players over 
many years.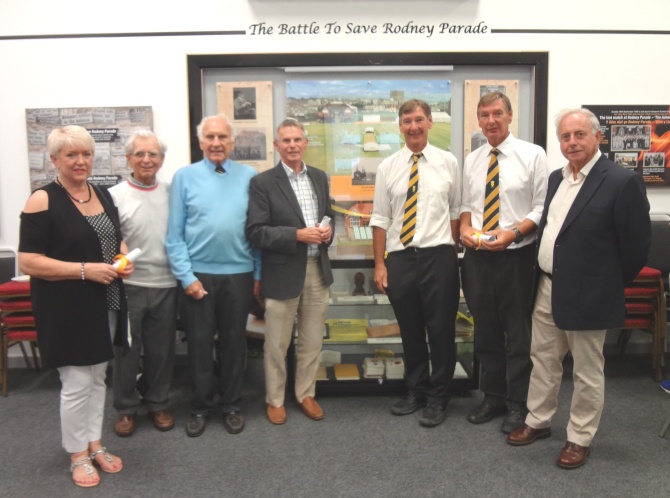 From Left:- Mary (Arthur Porter's Daughter), Fred Wangler, Ian Frost, Eddie Mogford,
Mike Knight, Dave Knight and Mike Grace
Many of the club's former players and supporters were in attendence, including lots of wives and parents of the players, who were readily known as the 'Tea Ladies' .... the best teas around!! There's a few loaves of bread buttered there!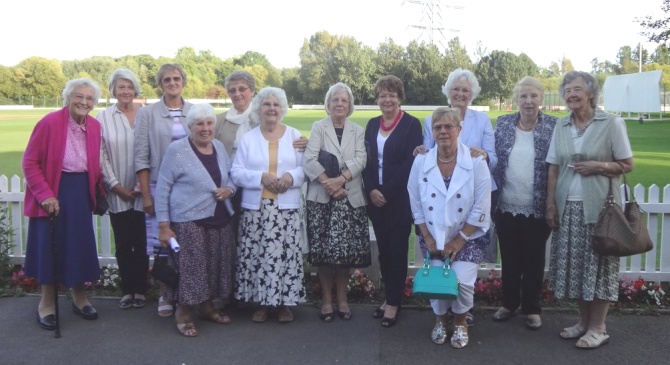 The day proved to be a great success with many stories retold and memories recalled.