Dean Cosker and Mark Wallace will continue their 20 year playing association together, when they team up for Newport in the South Wales Premier League for the forthcoming 2017 season.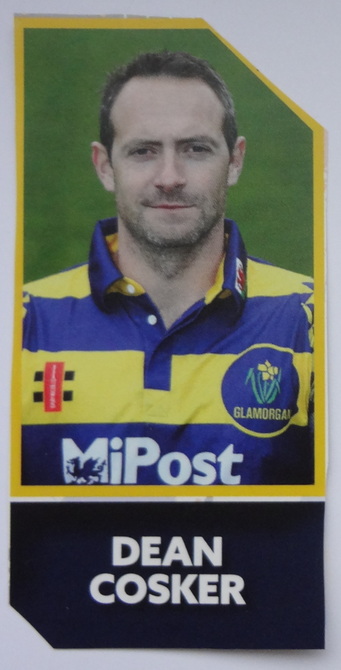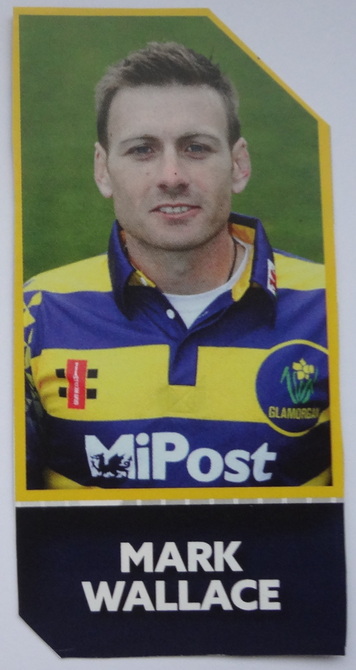 Both Cosker and Wallace retired from First Class cricket with Glamorgan recently, and both have taken up new roles within the game. Cosker has just been appointed as one of five new ECB Cricket Liaison Officers, while Wallace begins a new role with the Professional Cricketers Association (PCA).
Cosker and Wallace already have a strong link with Newport Cricket Club, as both have young children who regularly attend Junior sessions with the club and both have been actively involved in coaching sessions throughout the winter.
Newport Cricket Club Head Coach Mike Knight commented, 'We're delighted to have two icons of Glamorgan Cricket in the ranks at Newport. Their experience and playing knowledge is second to none and they will be superb role models for our many outstanding young players to follow learn from.'
Newport, who were Premier League Champions in 2016 will hopefully, again be strong contenders this season.
Cosker on hearing the news about Wallace said, 'It's fantastic news that Mark has agreed to join Newport, he obviously has great experience and is a model professional. Not only will Mark bring his competitive nature to the 1st X1, but will also bring his outstanding knowledge of the game. It will also be a chance to rekindle our partnership we had at Glamorgan.'
Wallace in reply commented, ' I've already had a great insight into the way the club operates from taking my sons to the junior set up so joining the club was an easy choice when I retired at Glamorgan. I've always admired how the club continues to improve the standard of youth cricket across Wales and I look forward to contributing towards the club's continued success, from the 1st team through to the Under 5's.'
Dean and Mark have been true icons in their Glamorgan careers and outstanding role models for any aspiring cricketers to follow. Both will be tremendous assets to Newport Cricket Club.

Dean Cosker Career Stats.

After an outstanding professional Cricket career, the 2016 season brought the curtain down on the career of one of Glamorgan's outstanding players of the modern era.

He started out in 1996, taking 6 wickets in the match against Lancashire at




Cardiff in his County Championship debut

In 1996, he represented England U19's team on their tour to Pakistan and




over the next couple of winters went on tour with England 'A' to East Africa,




Sri Lanka, South Africa and Zimbabwe.

He won his County Cap in 2000 and was a key member of Glamorgan's 
highly successful  teams between 2000 – 2005, 

winning :-

The County Championship in 1997




The Division 2 Championship in 2001




The Sunday League in 2002 and 2004

A hugely distinguished 20 year career, encompassing all 3 formats of the




game (Championship, One Day and T20) – saw him amass 957 career




wickets (597 First Class, 260 in List 'A' matches, and 100 in T20 matches




to become Glamorgan's first player to reach 100 T20 wickets.

Mark Wallace Career Stats.

A former Glamorgan Captain and the most successful wicket-keeper batsman in Glamorgan's history. In 2011 Mark became the first wk for Glamorgan to amass over 1,000 first-class runs in a season.

He made his Glamorgan debut in 1999 against Somerset at Taunton,and at 17 years and 287 days old he became the club's youngest wicketkeeper in a Championship match.

Mark played for England in the U19 World Cup in 1999 and was made Captain for the U19's one day series against Sri Lanka, but injury forced him to withdraw. After another England U19 Tour to India, Mark was selected to visit Australia with the England Academy in 2001. He made the trip again the following winter.

Mark just missed the 1997 County Championship win, but would have shared
the other Trophy wins with Dean :-     

The Division 2 Championship in 2001

The Sunday League in 2002 and 2004





In an 18 year career Mark scored 15,429 runs (11,159 First Class 15 centuries and 55 Fifties, 2,736 List 'A' runs including 2 centuries and 7 fifties, and 1,534 T20 runs 2 fifties) – an incredible record for a wicket keeper batsman!

In addition, the day job brought 707 catches and 56 stumpings in First Class matches, 184 victims and 45 stumpings in List'A' matches and 53 caught behinds and 30 stumpings in T20 cricket - A phenomenal record.