Pakistan enjoyed Training at Newport Cricket Club's Spytty Park, prior to their stunning 
8 wicket victory over England in the Semi Final of the ICC Champions Trophy at the 
SWALEC Stadium. They went on to win the trophy with a fantastic performance in the final, 
beating India by 180 runs.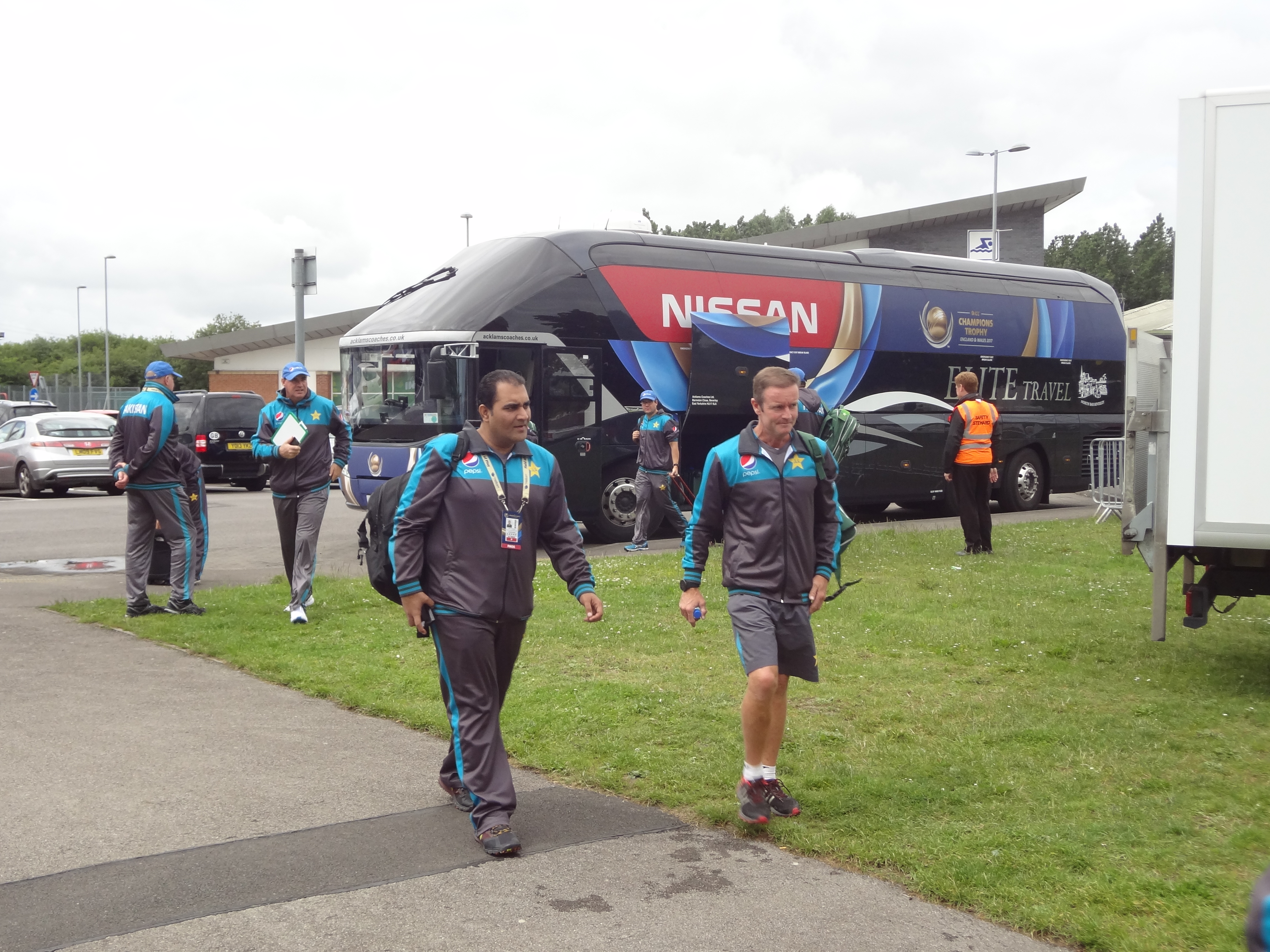 Grant Flower Leads the Pakistan Squad off the Coach
After heavy over night rain the players arrived, ready to start on time with blue sky greeting the team.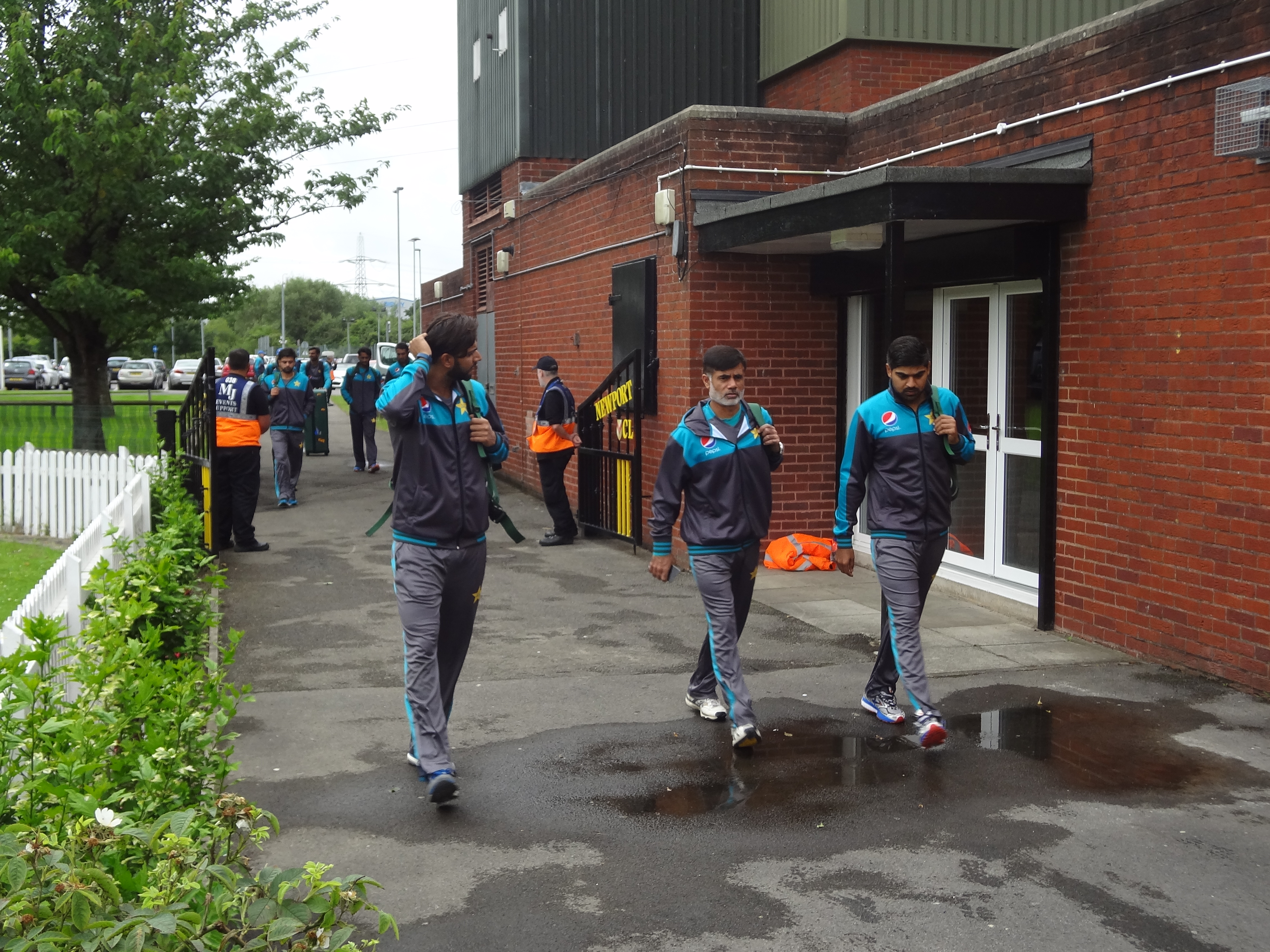 The Pakistan Team Arrive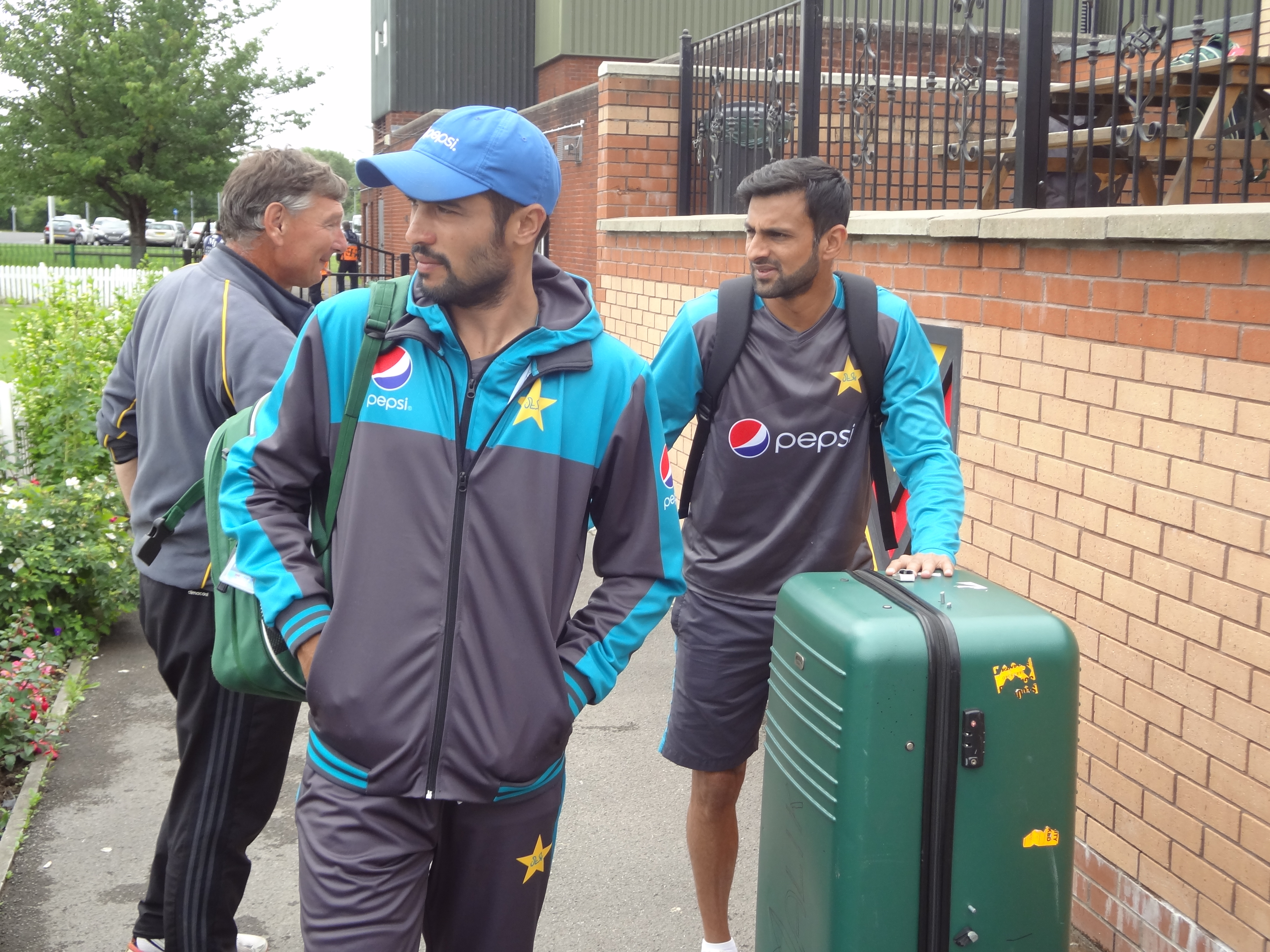 Mike Greets Mohammad Amir and Shaoib Malik
After a short lunch break, and a warm up football match, it was then down to serious work, with fitness testing and nets.

Pakistan Players and officials Enjoy Lunch Iin the Clubhouse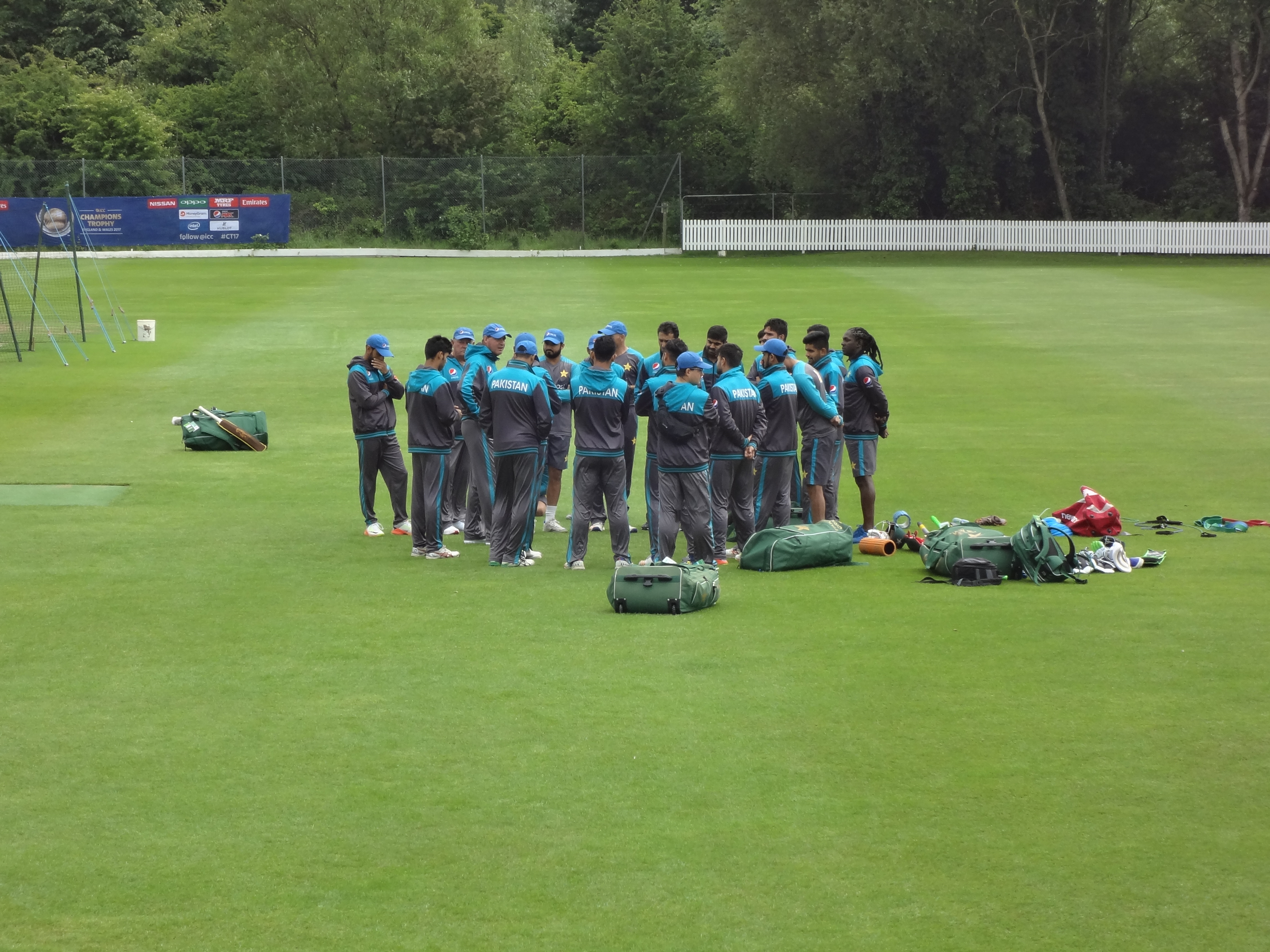 Team Huddle Before Training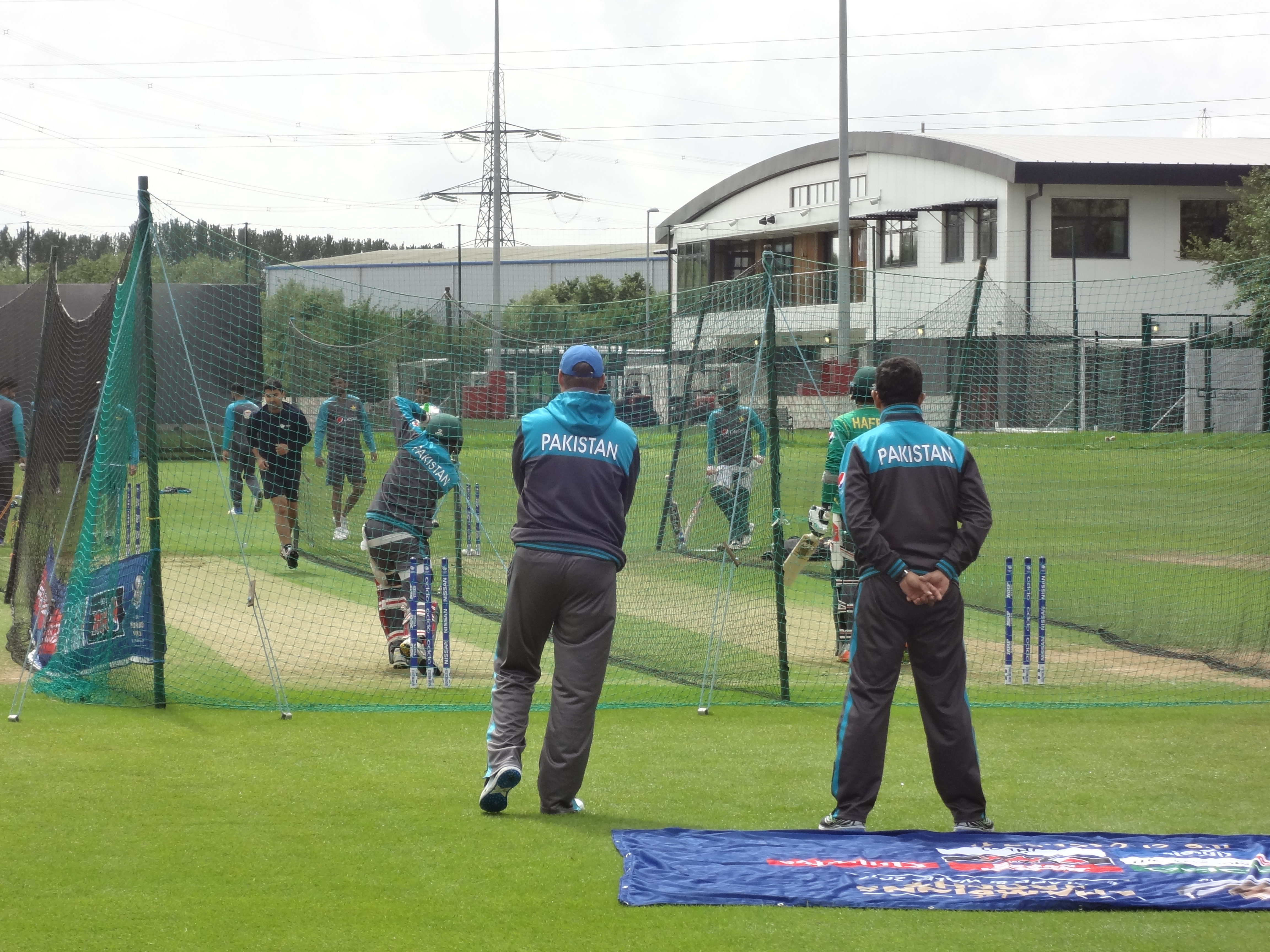 Pakistan Coaches Steve Rixon and Mickey Arthur Look On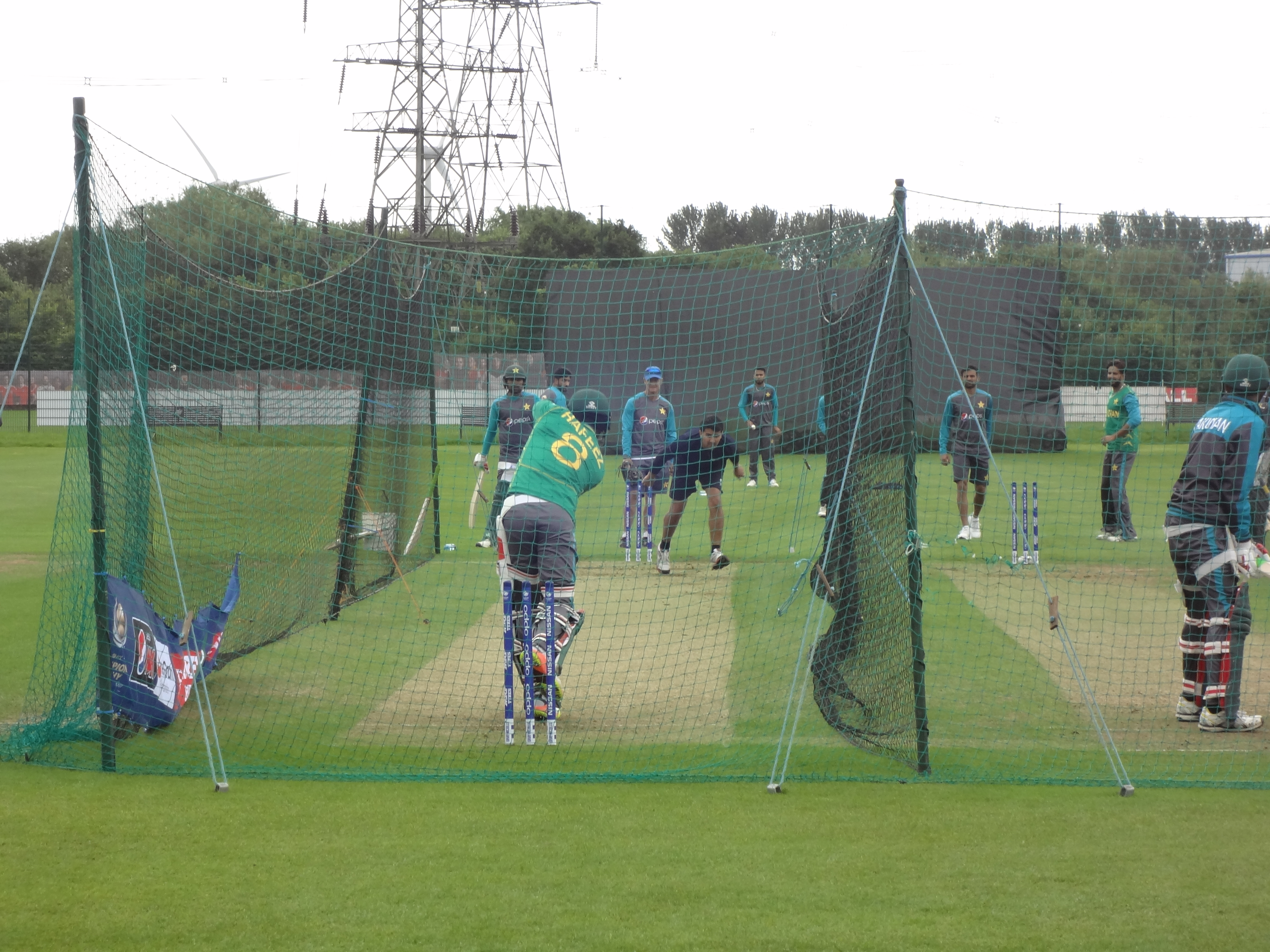 Hafeez Enjoys the Newport Wicket
After a good 2 hour workout the players willingly offered to sign autographs.

Dave Asks Shaoib Malik to Sign a Newport CC Cricket Shirt & Bat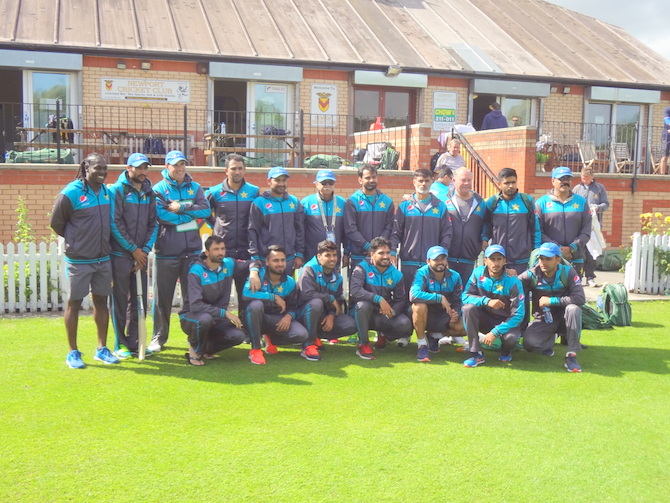 Pakistan Players and Officials Team Photo.
Well done Guys.... A Fantastic Performance