Eight local company's along with 8 Glamorgan Players enjoyed a fantastic day at Newport Cricket Club's corporate 6 a Side Cricket Day recently.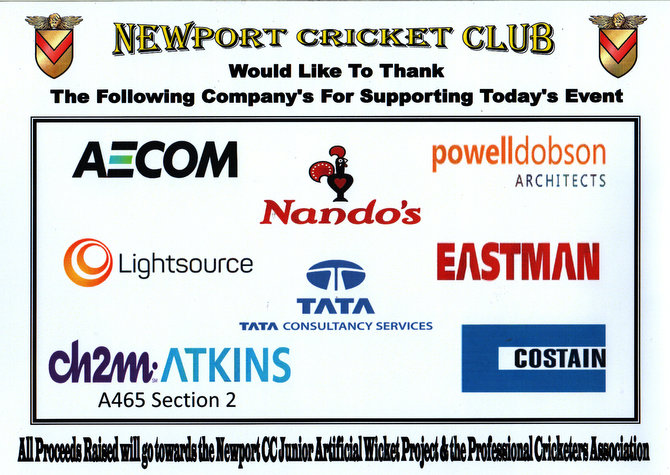 The company's involved along with their Glamorgan Player were as follows:-
Group 1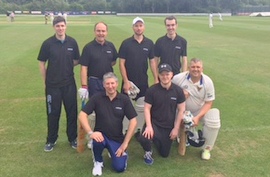 AECOM (Ian Thomas)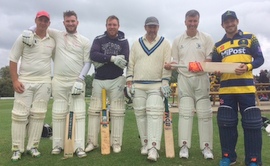 Eastman (Andrew Salter)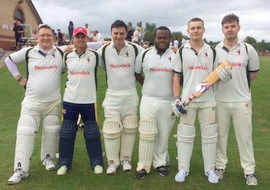 Nando's (Mark Wallace)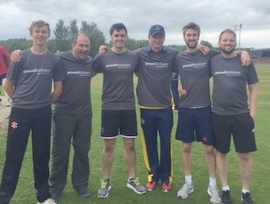 Powell Dobson (Aneurin Donald)
Group 2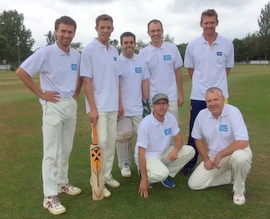 ch2m / Atkins (Mike Hogan)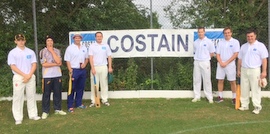 Costain (Dean Cosker)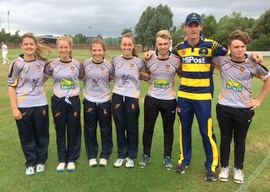 Lightsource (Nick Selman)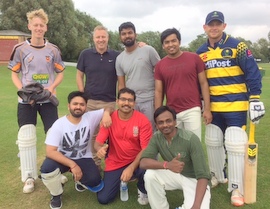 TATA Consultancy (Graham Wagg)
A big thank you must go to Dean Cosker, Mark Wallace and Ian Thomas 
who were instrumental in securing the services of 5 of the Glamorgan team 
who had travelled back from Durham the evening before.
Aneurin Donald, Mike Hogan, Andrew Salter, Nick Selman and Graham Wagg
 only arriving back home at 2.30am.


With a few novelty rules and a Joker Card to be played,
 it was a fun day and all who witnessed the event thoroughly enjoyed the day. 
Eastman went on to win Group 1 whilst Costain won Group 2.


An auction was held throughout the day, 
with the star prize being an MS Dhoni Autographed Bat. 
In all, over £2 000 was raised, 
with proceeds going towards the Junior Artificial Wicket Appeal, 
along with a donation to the Professional Cricketer's Association (PCA)


The day was rounded off with a BBQ put on by Nando's.
 A massive thank you to Nick, Rhys and their team/staff.


A Brilliant Day.... Thanks to all those who supported the Event!