Dave and Mike Knight were two of fifteen local sportsman, chosen by Newport City Council in partnership with the Sports Development section of Newport Live, to be Baton Bearers for the Queens Baton Relay which was passing through Wales for four days between September 5 and 8th. The Baton is on it's way to the Gold Coast (Australia) where the Games will be held in April 2018.
The baton passed through Newport on Wednesday, September 6th, with Dave and Mike beginning the first leg from Coronation Park to the iconic Transporter Bridge. They took part in a live interview on BBC Radio Wales, along with photographs with the Mayor of Newport, Councillor David Fouweather and other dignitories.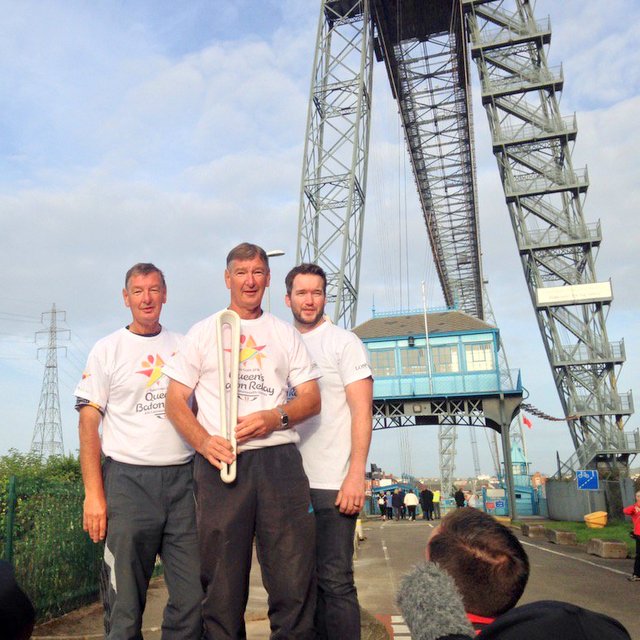 They were joined at the Transporter Bridge by Film Star Gareth David-Lloyd, of Torchwood fame, before heading off to Pillgwenly Primary School to visit the children who were engaged in a project on the Commonwealth Games.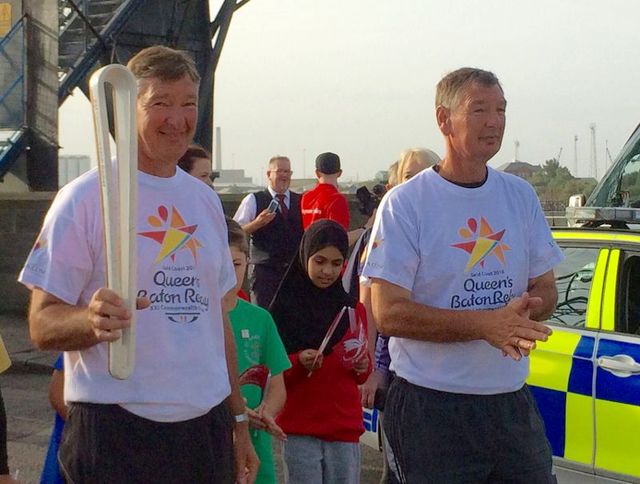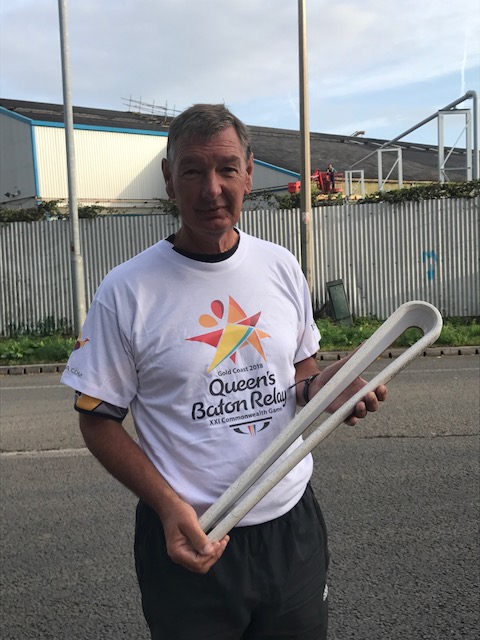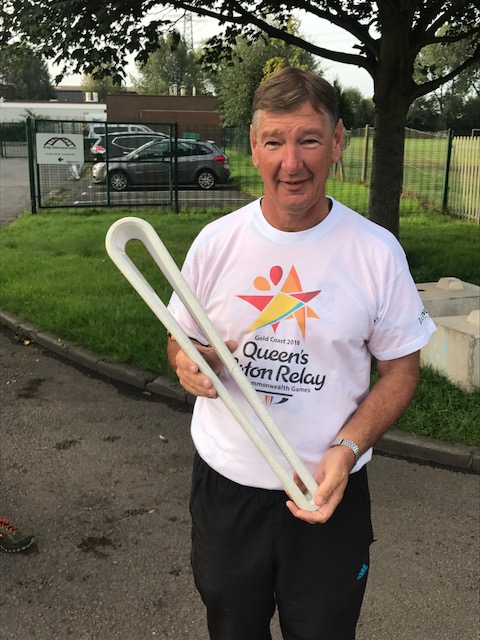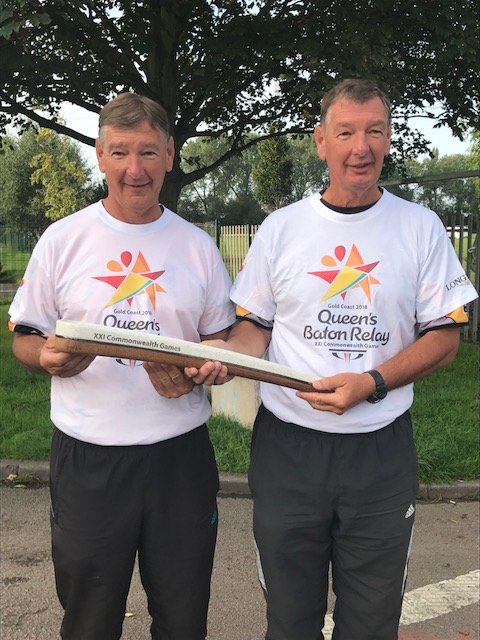 Dave and Mike Knight with the Commonwealth Games Baton
The baton was passed among the 15 chosen bearers as it passed along Commercial Road, and up through High Street before entering Friars Walk and John Frost Square. The Baton bearers were greeted by hundreds of people along the route before being entertained in John Frost Square by a musical band, choir, freestyle footballers and stilt walkers. Eventually, the Baton bearers were led to Newport Centre to be presented with certificates by the Mayor, before the Baton sped off to Monmouth for the next leg of the epic journey.
'A great day, it was an honour to be chosen and we were both proud to represent Newport in such a showcase event.'