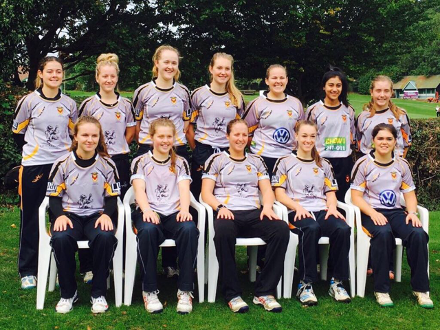 Newport CC Womens' Team. UK Runners Up
Newport Womens' Team lost by 8 wickets to Midland champions Walmley in the 
UK Premier League Final at Bishop Stortford CC,


Walmley won an importan toss and elected to field, and soon gained early wickets 
as Newport slipped to 5 - 2. 
Newport eventually managed to reach 135, but it was not enough as Walmley won by 
8 wickets.
A great achievement by the young Newport team however.