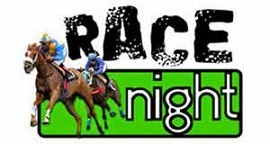 Unfortunately, due to Snow and Adverse Weather Conditions the 'Race Nite' planned at the club on Saturday (March 3rd) has had to be cancelled.
Re-scheduled for Saturday, March 17th.
1st Race 7.30pm
Why not watch the 6 Nations Rugby Matches at the club first of all.
KO - 2.45pm England v Ireland
K.O - 5.00pm Wales v France 
Both matches Live on TV at the Club, before the 'Race Nite' 


Make A Day of it .... You Know It Makes Sense!!