Attention all Players / Members / Supporters and Friends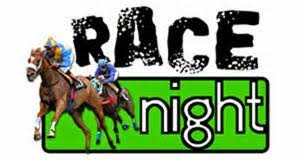 The Cricket Club is holding one of its major Fund Raising Events and needs everyone to support it.


A 'Race Nite' will be held at the club on Saturday, April 28th. (1st Race 7.30pm)
Please attend or alternatively 'Buy A Horse' (£5)

Come along and bring the Family / Friends for a great night out.... and support the club at the same time!
Please Note:-
This Event has been Re-scheduled to April 28th, as the original dates were cancelled.

Come Along and Help Raise Funds for the Cricket Club 
You Never Know You May Go Home With Some Winnings! ..... You Know It Makes Sense!