Attention all Players / Members / Supporters and Friends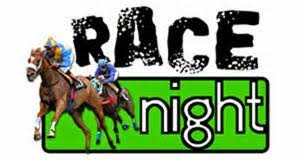 The Cricket Club is holding one of its major Fund Raising Events and needs everyone to support it.


A 'Race Nite' will be held at the club on Saturday, March 17th. (1st Race 7.30pm)
Please attend or alternatively 'Buy A Horse' (£5)

Come along and bring the Family / Friends for a great night out.... and support the club at the same time!
Please Note:-
This Event has been Re-scheduled to March 17th, as the original date was cancelled due to Bad Weather.
The Club will be open at 2.00pm, showing Live 6 Nations Rugby:-
K.O 2.45pm - England v Ireland
K.O 5.00pm - Wales v France



Why Not Make A Day of It? ..... You Know It Makes Sense!