6 Nation Rugby Competition
The 6  Nations Rugby Competition was as close as ever with several unpredictable results.
However, when all the entries were marked, there emerged 4 people who correctly 
predicted 

12

 correct results out of 15.

The 4 people were:-
Joanne Morris-Evans (43 tries)
S. Mincaer (45 tries)
Phil Millichip (51 tries)
Lisa Evans (59 tries)

There were 37 tries in the tournament so the winner of our competition was Joanne, who 
guessed closest.



Congratulations Joanne, £100 is on its way!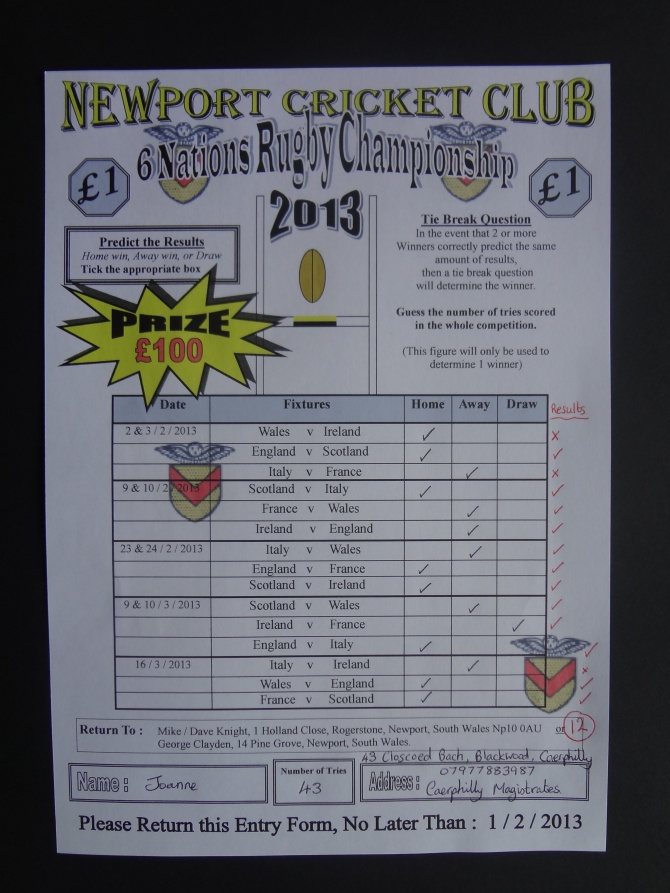 Thank you to all those who took part in the Competition, 601 tickets were sold which
means after paying out the winner, the Cricket Club made 

£501

, which will be put 
towards the Junior Changing Room Project.
If you didn't win better luck next year!!