Sponsored

'Big Bash'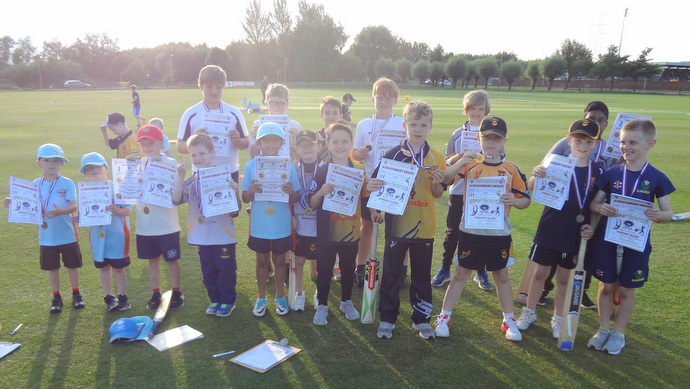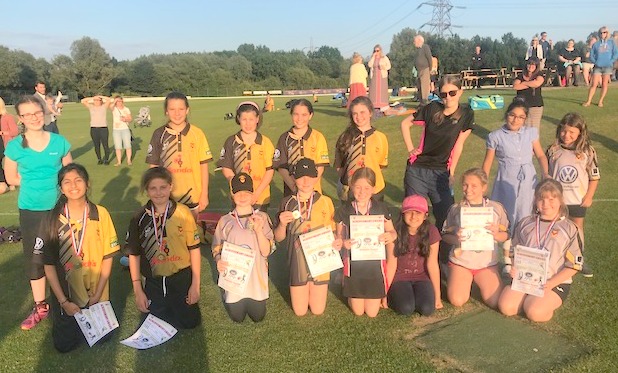 The Boys' Big Bash Winners The Girls' Big Bash Winners

The sun shone and over 100 children thoroughly enjoyed themseles at the Club's Junior 
'Big Bash' Event. on Tuesday, June 12th. Prizes, and certificates for 1st, 2nd, and 3rd in each 
competition were presented at the Juniors' event.
Competitions Winners:-
Boys: 'All Stars'
1st :  Oscar Gatland
2nd : Rowan Bardsley
3rd :  Oscar Baillon
Boys: Yr.1,2 & 3,
1st :  Tark Patel
2nd : Iowan Wallace
3rd :  Rhys Brunnock

Boys: Yr. 3 & 4,
1st : Evan Weeks 
2nd : Olly Collins
3rd :  Taylin Chambers


Boys: Yr.5 & 6,
1st :  Jacob Protheroe
2nd : Shawn Vincent
3rd :  Owen Weeks

Boys: U11A Team
1st :  Harry Wallace
2nd : Harrison Allin
3rd :  Jack Hope-Bell
Boys: U13
1st :  Hamish Walpole
2nd :  Rhys Jones
3rd :  Harri Jones

Girls: U10
1st :  Lois Walker
2nd : Rania
3rd :  Olivia Thomas


Girls: U11
1st :  Amelia Summers
2nd : Bethan Williams
3rd :  Melody Rae- Blackmore
Girls: U13
1st :  Sophia Smale
2nd : Iman
3rd :  Jasmine Smith


Try to get as many sponsors as possible. Please return Sponsor Money by Tuesday, July 3rd.
All money raised will go directly to Supporting Junior Cricket.



 Gift Aid - By the Sponsor agreeing to Gift Aid their donation, the Cricket Club can claim 28p in the £                  
                        from HM Revenue & Customs, without any additional cost to the Sponsor. 
                       Please encourage your sponsors to complete their Address and Post Code 
                                                   and tick the Gift Aid Donation box.


Sponsor Forms for those who took part in the event will be available at the B-B-Q (Tuesday, June 19th)
The sponsor money can then be collected during the following fortnight.

Please help to support the event and help raise money towards supporting 
'Junior Cricket'

A Big 'Thank You' to all those who took part



Reminder:- Next Tuesday (June 19th) - 'Junior B-B-Q Bring the Family