The 2019 season seems like a long way away, but preparations for the 4 Day Specsavers County Championship match between Glamorgan CCC and Gloucestershire CCC at Newport Cricket Club's Spytty Park venue, have well and truly begun and following various meetings and inspections, the Club's ground has been awarded First Class status.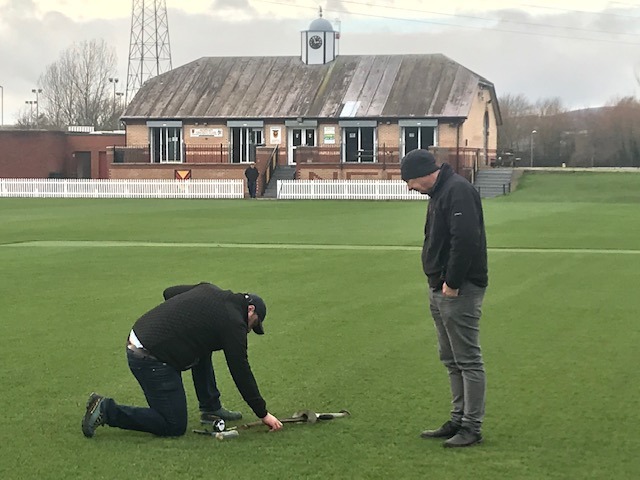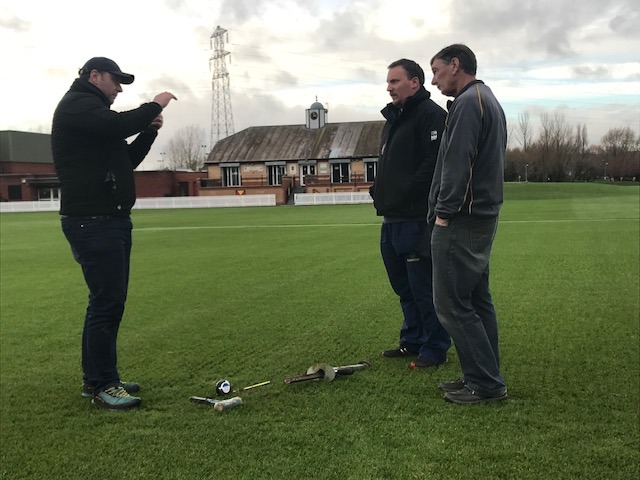 David Bates ECB pitch Inspector, along with Glamorgan Head groundsman
Robin Saxton and Dave Knight of Newport CC discussing the core samples
The news that Newport has been chosen to host First Class Championship Cricket, has brought great interest in the match from cricket fanatics near and far and a large crowd is anticipated. Although the match is scheduled to be played between Tuesday, May 14th – Friday, May 17th, a lot of hard work is already underway. Recently the club met up with Glamorgan head groundsman Robin Saxton and the ECB's Pitch Inspector David Bates, who visited the club to assess the quality of the Spytty Park ground.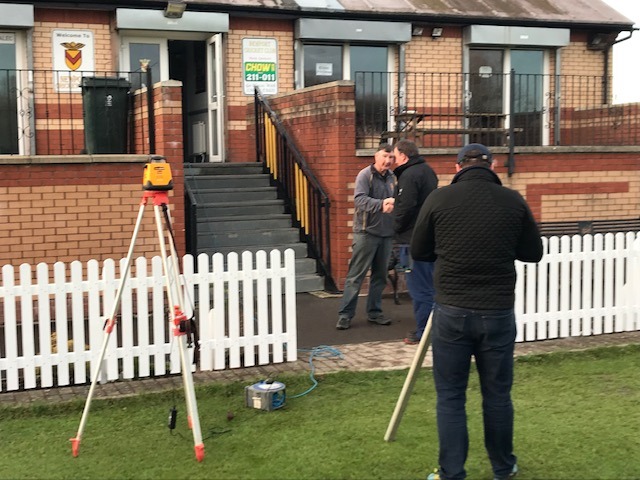 David Bates ECB pitch Inspector, along with Glamorgan Head groundsman
Robin Saxton and Mike Knight of Newport CC set up the surveying equipment
During the site visit the club's facilities and equipment were inspected, with a variety of gadgets used to conduct a detailed study of the playing and surrounding area.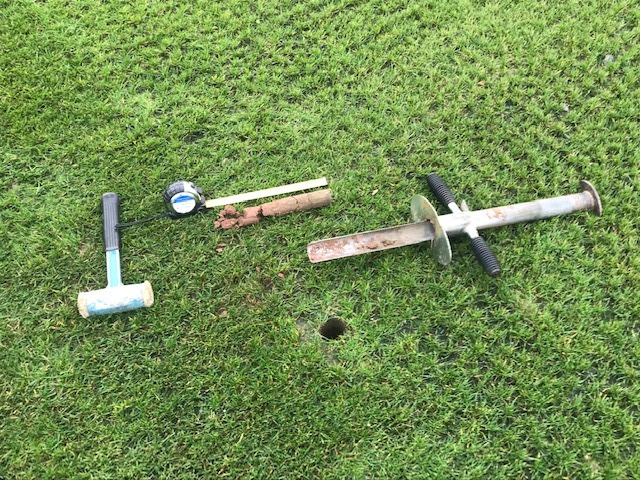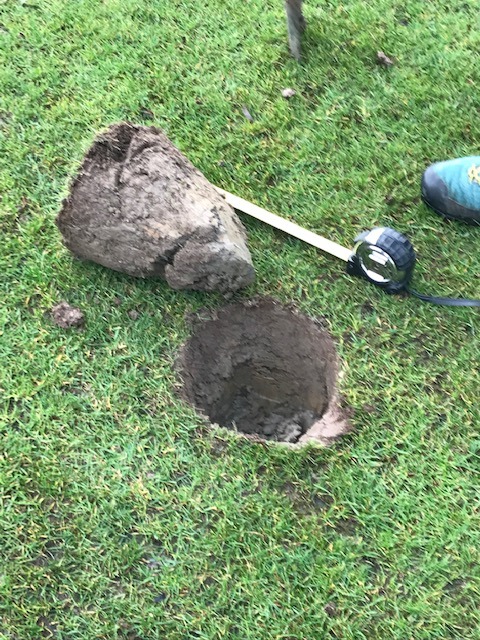 Core Samples from the Square and Outfield were taken and analysed
Core sample testing of the square and outfield were taken and analysed, while a drone flew over the ground taking photos and recording various pieces of data concerning location, levels and ground size.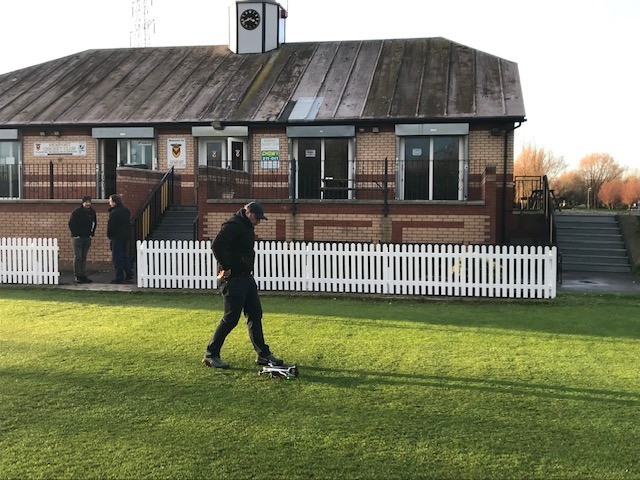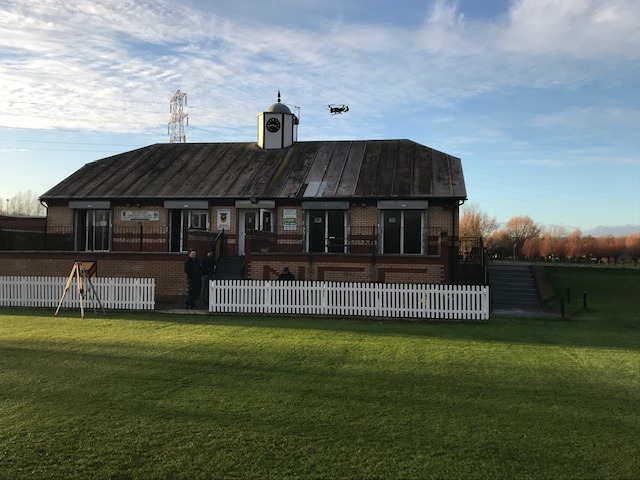 David Bates ECB pitch Inspector, Preparing the Drone
to Survey the Newport Cricket Club ground
During the visit, club officials were informed that the Spytty Park ground had been selected as one of 20 grounds throughout the UK, to gain a classification as a 'Category D' venue.
Category A - an International Test ground. 
Category B -  a 1 Day International venue. 
Category C - a County ground 
New Category D - an outground suitable to host 1st Class County Championship Cricket.
Newport Cricket Club Chairman, Mike Knight explained, 'Obviously to hold 1st Class County matches is a tremendous honour for the club and indeed the City of Newport itself. The commitment from Glamorgan and the ECB to improve our facilities even further, will be a great help to the club. It's a fantastic opportunity to develop the club and our members and young players will have a superb venue to play at on a regular basis.'
It's an exciting time for the club with regular meetings between Club and Glamorgan officials taking place,with both parties aiming to plan a very successful match in May.