6 Nations Rugby Winner ..... Michael Clayden
The 6 Nations Rugby Competition was as close as ever, 
amazingly with over 550 entries, no-one predicted all 15 results correctly.

There were 5 people who predicted 14 correct results:-


Michael Clayden 77 Tries
Sally Nelson 71 tries
Joseph James 68 tries
Heulwen Bavies 60 tries
Rabbit (Bisley) 52 tries


There were 83 tries in the tournament, 


Winner:- Michael Clayden (14 Results Correct - 77 Tries)
The Winning Ticket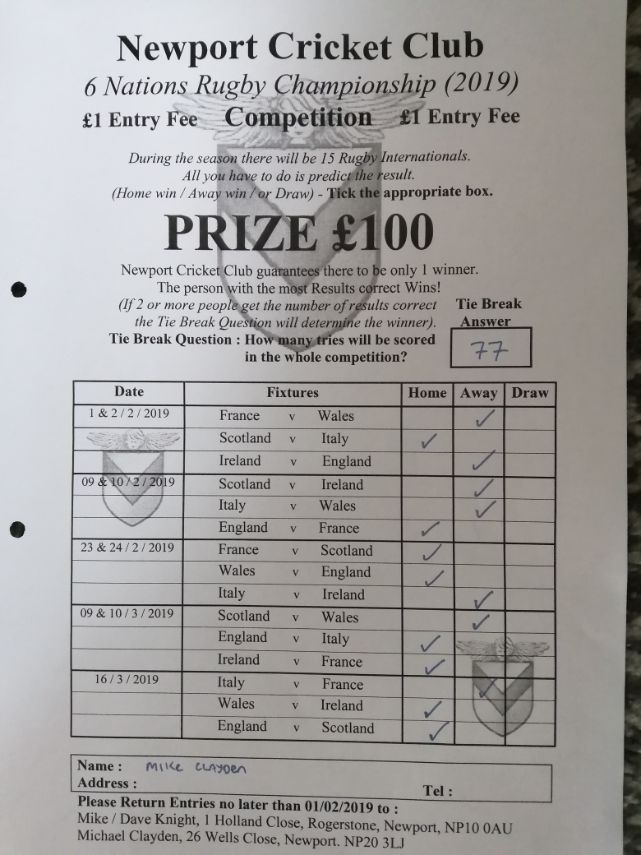 Congratulations Mike, £100 is on its way!

Newport Cricket Club would like to thank everyone who took part in the competition. 
The Club Raised £567.
Thanks very much for your support.