In days gone by, sportsmen like Arthur Milton and Willie Watson gained International 
recognition in two different sports, however, with the demands of modern day sport being 
far greater, such achievements are now very difficult to achieve. However, Aimee Watson 
and Christina Shaw two of Newport Girl's Cricket Club's talented girl cricketers have bucked 
the trend, by becoming 'Dual Internationals'.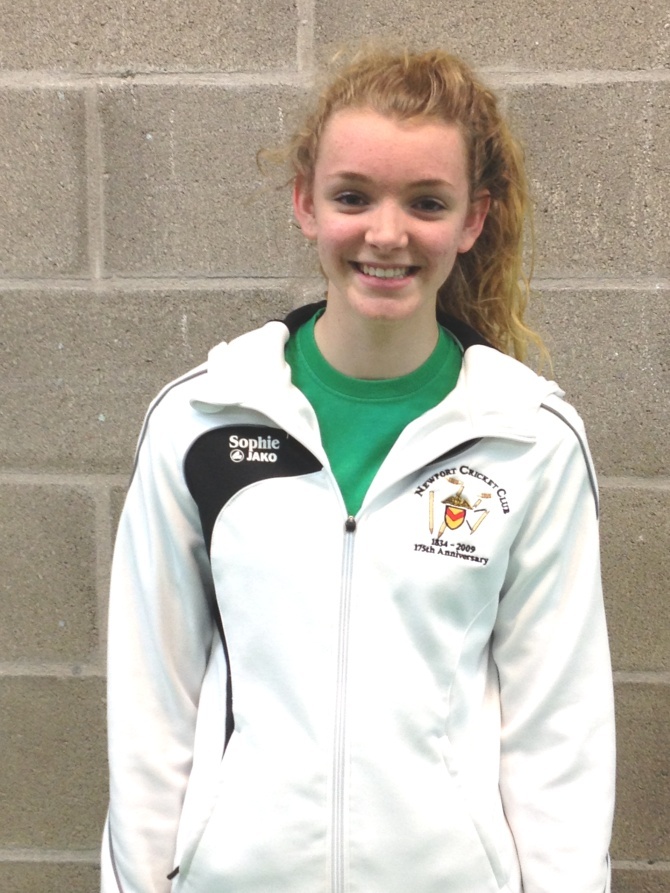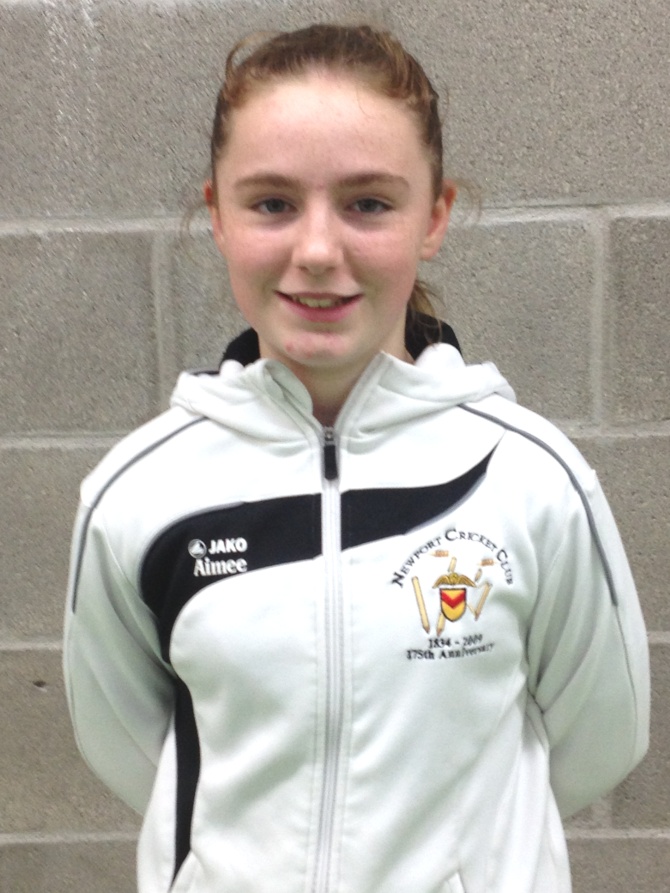 Christina Shaw Aimee Watson
Christina has been a regular in Wales Girls Cricket teams at U13 & U15 levels for 
several years and has combined her cricket training at Newport with the demands 
of a full Netball training and playing programme, culminating in her selection for 
the Wales U15 Netball team. Christina plays as a Goal Defence and travels the UK 
representing the Wales Netball team. As a cricketer, Christina is an opening bowler 
and hard hitting middle order batsmen, who learnt her cricket at Rogerstone, before
 joining Newport to play in the Club's Girls teams.
Aimee shares her Cricketing talents with football and is a very talented goalkeeper. 
During the winter Aimee has been playing with Bristol Ladies Academy playing matches 
against Aston Villa, Oxford United and the Devon and Somerset Regional Academies. 
Aimee has been a member of the Wales U14 Girls Football squad for the last 12 months. 
Aimee's cricket has improved hugely this winter and following extensive Welsh Cricket 
trials during the winter, Newport Cricket Club was delighted to learn of Aimee's selection 
in the Wales Girls U13 Cricket squad as a wicketkeeper and middle order batsman, for 
matches in the 2013 season.
In spite of Aimee and Christina's commitments to their winter sports, both girls have
regularly attended Newport Girls Cricket training sessions throughout the year, underlining 
their outstanding commitment to both sports. With the new cricket season fast approaching 
Aimee and Christina will be swapping their Footballs and Netballs for Cricket Bats competing 
for the Newport Girls teams in the U13 and U15 Gwent Leagues and National Girls 
Competitions.


Newport Cricket Club Girls Head Coach, Mike Knight enthused, 'Both girls are immensely 
talented and have exceptional sporting skills, showing terrific attitudes and commitment 
towards their sport. To achieve International recognition in two different sports is an 
amazing achievement.'

Following the success of the England Women's Cricket team in recent years, Girls Cricket 
has become a major growth sport, with Newport Cricket Club running Girls only Coaching 
sessions and Girls teams at U11, U13 & U15. Any girls (U9 – U13) interested in learning to 
play cricket are invited to attend weekly coaching sessions at Newport Cricket Club on 
Tuesday evenings (6.00 – 8.00pm) throughout the summer. Contact Girls Cricket Coach 
Mike Knight for further details (07793823294 or email mike.knight2@ntlworld.com)