Those lucky enough to tune into the Big Match this weekend, would have seen an absolute thriller between Newport Cricket Club's U12 Girls and their U11C counterparts. It was the third and deciding game between the two teams, with both teams having won previous games. With the series level 1 - 1 and the final match to play, the 'Decider' was always going to be a tight affair.
The teams entered the ground to 'walk on' music and a big crowd of members, family and friends turned out to watch on a lovely Summers' evening.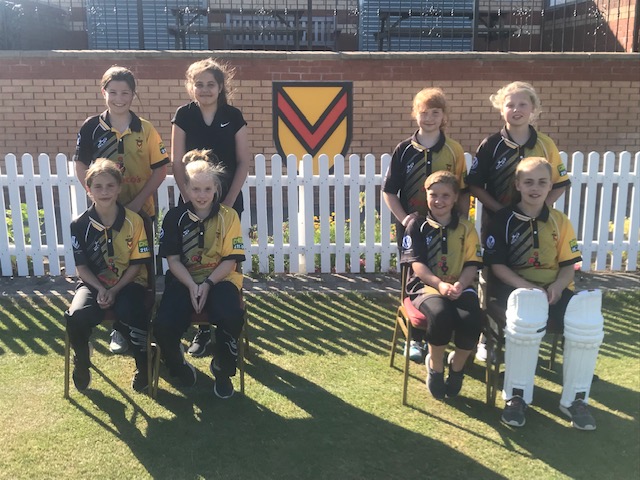 U12 Girls
11C Boys
The Boys won the toss and put the Girls into bat. It was a very tense affair with runs difficult to score against a quality Boys bowling attack. However, boundaries began to flow and excellent batting from the Girls resulted in a final score of 300 - 5 (net 275).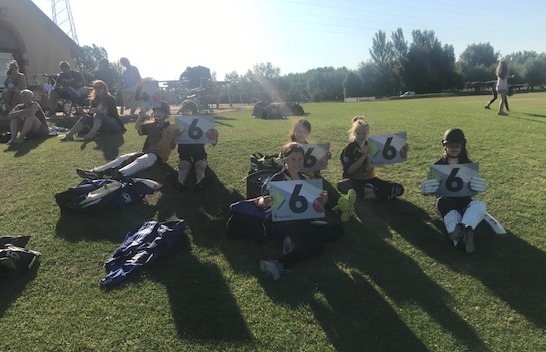 The Boys knew they had a game on their hands, but just as they appeared to be getting on top, they lost important wickets to set up a frantic last pair showdow. The Boys needing 18 to win from the final pair.
All appeared to be going well for the Boys leading into the final over, three boundaries had been struck and the Boys had edged into a 2 run lead, with the final over of the game to be bowled. The two previous encounters had been similarly close affairs, with each team gaining victory. The Girls needed to bowl a good last over - four dots followed, with the boys looking to hit another match winning boundary. However, the fifth ball of the over resulted in a wicket (bowled middle stump!), much to the excitement of the girls and onlookers. With 5 runs deducted from the score, the Boys now needed a boundary off the last ball of the match to snatch victory away from the girls!
Tensions were running high, nails were being bitten and nerves jangled as the last ball was bowled! A big hit was required, but alas for the Boys, but delight for the girls, saw a dot ball bowled and victory to the girls by 3 runs.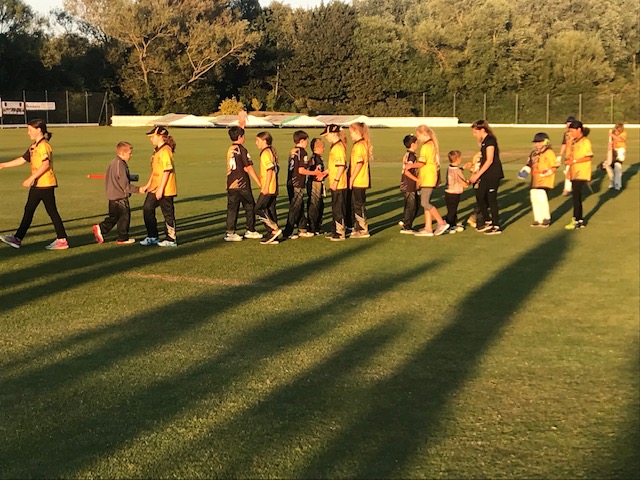 What a Game! - Handshakes All Round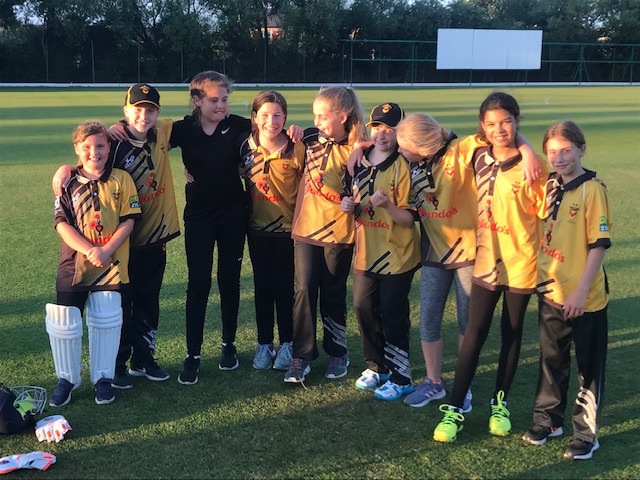 The Victorious Girl's Team After the match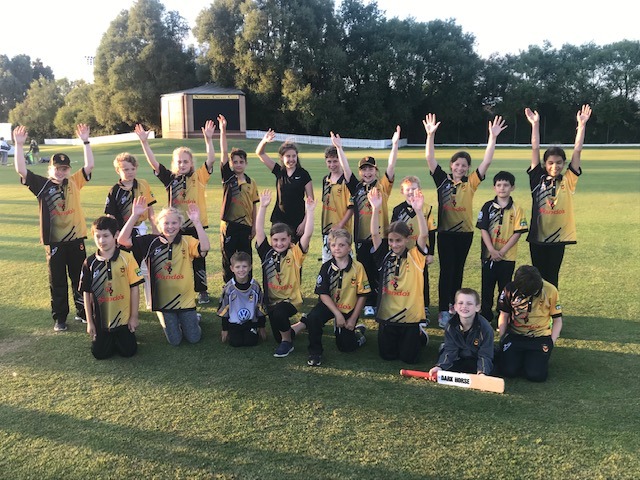 What a game! Not even the World Cup Final could compare!!