The 2019 Monmouthshire Building Society, Gwent Finals Day was held at Newport Cricket Club on Bank Holiday Sunday (Aug. 25th), 
with Newport winning all three trophies on offer at U11, U13 and U15.


U11 Final - Newport v Chepstow
Newport 131 - 4  (Jak Cosker 49no, Jacob Protheroe 40, Mariam Sahabdeen 3 - 23)
Chepstow 63 all out  (Jak Cosker 4 - 17, Harry Wallace 2 - 10)
Newport won by 68 runs

Full Match Scorecard
https://newportcc.play-cricket.com/website/results/4078584



Champions - Newport U11's


Having been put into bat and falling to 14 - 3, a fantastic partnership of 86 by Jak Cosker and Jacob Protheroe took the Newport score to
100 - 4 off 16 overs, before Protheroe was out for a fine 40. Cosker was then joined by Teg Mahoney with the two adding a further 31 runs
in quick time. Cosker playing a very mature innings finishing on 49no to see Newport to an excellent 135-4 off their allotted 20 overs.
Mariam Sahabdeen was the pick of the bowlers for Chepstow taking 3 - 23.

A great team performance in the field saw Newport restrict Chepstow to 63 all out. It was Cosker who again starred with the ball claiming 4 - 14
and also took a fine catch. Harry Wallace took 2 - 10 to see Newport home to a comfortable 68 run win.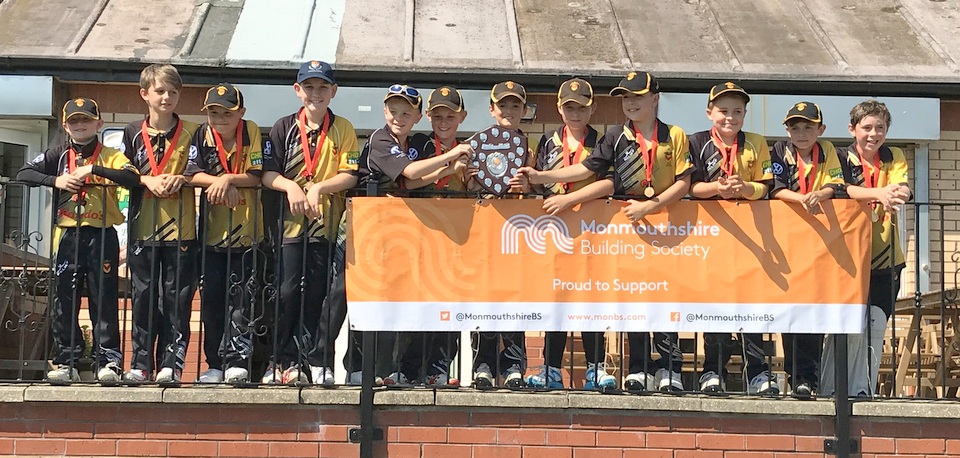 Newport CC U11 - 2019 MBS Gwent Champions


Jak Cosker was named as the Man of the Match for his superb all round performance.



U11 Man of the Match - Jak Cosker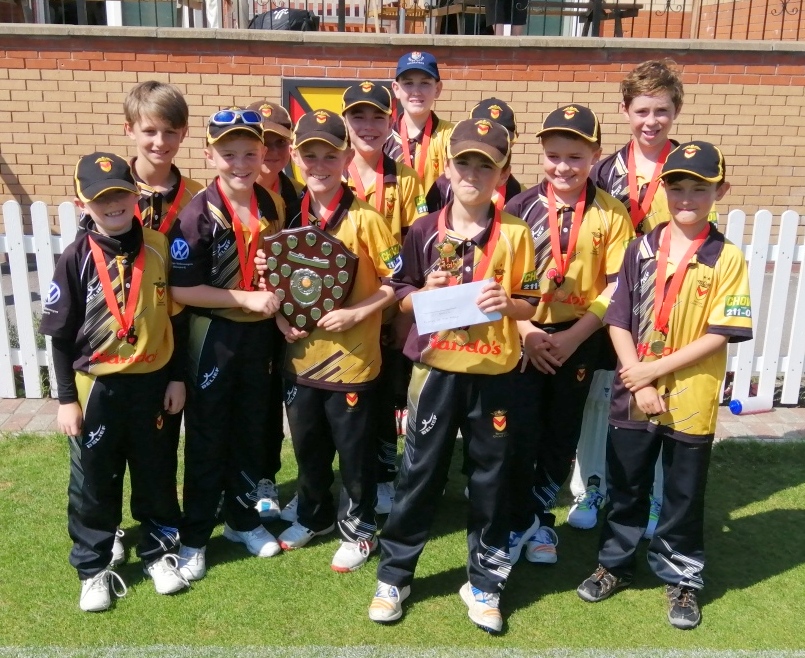 U13 Final - Newport v Llanarth
Llanarth 35 all out  (Teg Mahoney 4 - 10, Jack Hope -Bell 3 - 3)
Newport 36- 0
Newport won by 10 wkts


Full Match Scorecard
Champions - Newport U13's
The U13 Final proved to be a one sided affair, with Llanarth quickly regretting their decision to bat first upon winning the toss. A spate of early wickets and fine bowling
displays by Teg Mahoney 4-10 and Jack Hope-Bell 3 -3 resulted in Llanarth only mustering 35 all out.

Newport who contest the U13 Welsh Cup Finlas shortly, quickly made short work of their task scoring the required runs in the 5th over. Noah Rice finishing on 23no and
Rahil Idris 11no to complete a comprehensive 10 wkt victory.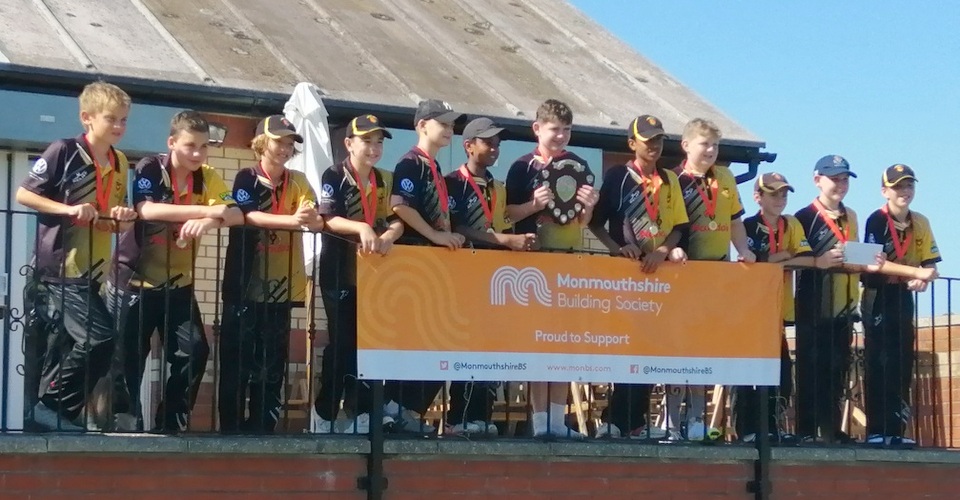 Newport CC U13 - 2019 MBS Gwent Champions

Teg Mahoney who also starred in the Newport U11 team,
was named Man of the Match for his 4 - 10.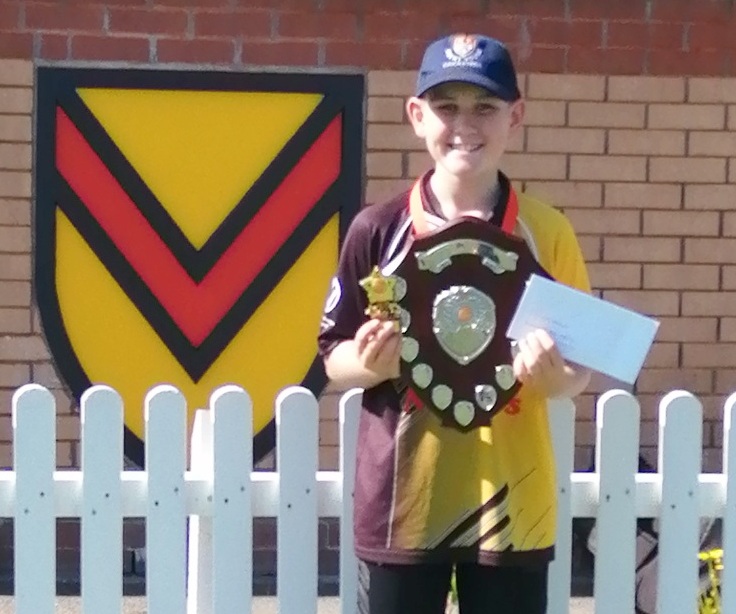 U13 Man of the Match - Teg Mahoney
U15 Final - Newport v Sudbrook
Sudbrook 102 - 6  (Evan Cadwallader 25, Sophia Smale 4 - 14)
Newport 103- 3 (Sophia Smale 26no, Noah Rice 25)
Newport won by 7 wkts


Full Match Scorecard
https://newportcc.play-cricket.com/website/results/4078627


Champions - Newport U15's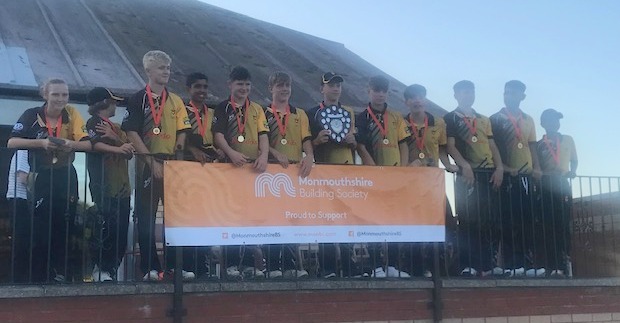 With two trophis won, it was down to the U15's to to make it a Treble. Newport won the toss and put Sudbrook into bat, but a good opening partnership put on 42
before the first wicket fell to Sophia Smale. Evan Cadwallader (25) was proving to be the mainstay of the Sudbrook innings, but once he was out, bowled by Smale
with the score on 64-2 Newport got on top. Two run outs and two more wickets for Smale, giving her figures of 4 - 14, saw Sudbrook slide to 71 - 5.
George LLoyd 19no and Toby Palmer 15no battled hard and took the final score to 102 - 5.


Welsh internationals, Hugo Caldicott and Sam Protheroe got Newport off to a quick reply posting 27 in 3 overs before Caldicott was caught on the boundary for19.
Protheroe soon followed as Newport slipped to 34 -2. However, any hope Sudbrook had of winning was soon eclipsed as Noah Rice and Sophia Smale repaired the damage,
keeping the run rate up as they shared a 3rd wicket partnership of 47, taking the Newport score to 81 - 3 before Rice was out for a good 25. It was left to Smale (26no) and
Ethan Oliver (12no) to knock off the runs, and Newport eased home in 14.5 overs.
Newport U15's Captain Hugo Caldicott Presented with the Trophy


Sophia Smale was named Player of the match for her all round achievements.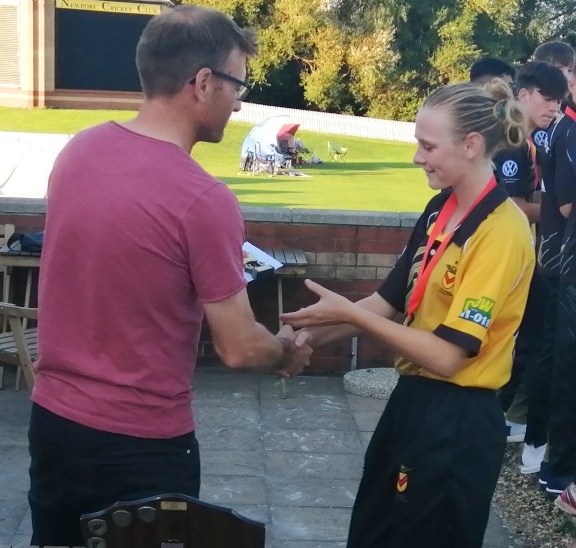 U15 Player of the Match - Sophia Smale Receives the U15 Player of the Match Award
from Glamorgan Director of Cricket Mark Wallace
The Treble was complete!