Newport Cricket Club had something extra to celebrate as the New Year (2021) was rung in, with the 
announcement that two of it's legends had been included in the Queen's New Years' Honours List.
Twins Mike and Dave Knight have been awarded British Empire Medals (BEM), for outstanding work 
for Newport Cricket Club. 

Press Release.


'Cricket has always been a passion and we've always been proud to live in Newport.  So to 
dedicate a lifetime representing Newport Cricket Club as players, coaches and administrators 
has been something that we've really enjoyed. We were fortunate that we joined a Club who 
looked after us and treated us well as young players, and we got to the stage when we 
thought – we have to look after the Club now.
That time came when the Club's Rodney Parade Cricket Ground was sold in 1988, the Club was 
left homeless and penniless and very close to extinction. A group of us got together and made 
a commitment, not to let Newport Cricket Club die. In order to achieve that target, thirty odd 
years ago we took on the running of the Junior Cricket section. At that time, we only had 
2 teams (U13 and U15's). Thirty years on we've seen thousands of children pass through the 
Club and we now run 11 junior teams, including a Women and Girls section – one of very few 
Clubs in Wales who do that.
As teachers, we had an affinity to young people and wanted to give them good opportunities 
and to be successful – successful in Cricket yes, but also in life in general. Some went on to 
become professional cricketers, most became better Cricketers, but we'd like to think that 
all of them became better people – that was important to us.
Through Cricket we've been able to bring great credit to the City in many different ways – Newport 
Cricket Club teams have been UK Cup Winners 5 times (Boys, Girls & our Women's team), 
Individual players have played for Wales and Glamorgan, we've developed an outstanding club, 

including a fantastic Women and Girls section and we've instigated highly successful BAME 
programmes.

A major achievement for us, along with a group of fantastic club volunteers, resulted in Glamorgan's
return to the City for a 4 Day County Championship match in 2019, against Gloucestershire. 
Who would have thought that after a gap of 54 years County cricket would have been played 
at Spytty Park, in Newport. That's the result of dedication and hard work.... 'The Impossible 
Dream,' fulfilled! 



Mike and Dave Knight Ring the Bell to Start the Afternoon Session,
on the 1st Day of the County Championship Match 
between Glamorgan and Gloucestershire 
'The Impossible Dream,' fulfilled!

It was an honour to be chosen to be Commonwealth Baton carriers, as the Queen's Baton Relay 
passed through Newport, on its way to Australia for the opening of the Commonwealth Games, 
in Australia in 2017. but the latest award is a much more personal honour.
The award of a British Empire Medal, is fantastic for us and great recognition for all the hard 
work over many years, but our work hasn't stopped yet. THE COVID pandemic has caused a 
huge problem for the Club, with the recent loss of our Winter training facility at NISV, with the 
Cricket Hall being converted into a Fitness Room and unlikely to be used for Cricket in the future. 

All of the major achievements gained in the last twenty five years were all honed during the winter 
training programmes in the Indoor Cricket Hall, and its loss is a massive obstacle for the Club to 
overcome. It's disappointing to see our good work put on hold, and with little Cricket played in Schools, 
we're really worried about the future of Cricket in Newport, as parents can't be expected to drive 
to Ebbw Vale (the nearest indoor centre) for their children to practice their Cricket in the winter.
In spite of another major challenge to overcome, we remain committed to the youngsters of 
Newport and hope that sometime in the near future, we can get support from people to continue 
our good work and safeguard the future of Cricket in Newport.
We'd like to thank everyone who has helped us along our journey so far, and look forward to further 
support in the future. We still faces major challenges ahead..... Our work is far from finished'.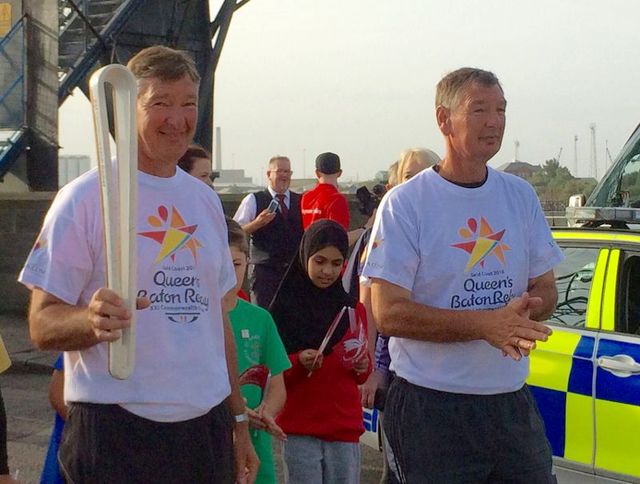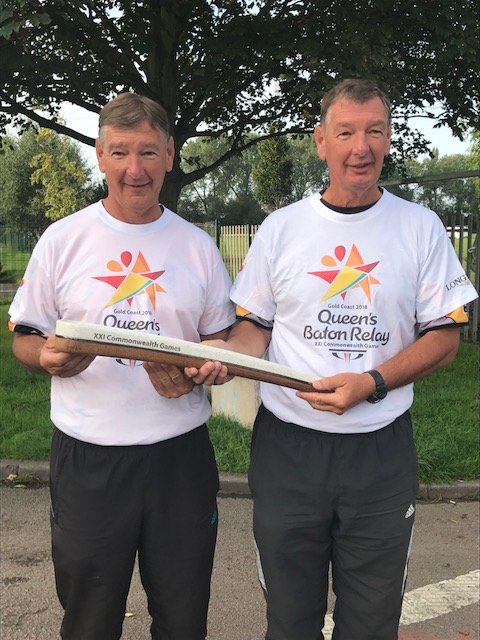 Mike & Dave Carrying the Commonwealth Games Baton as it was carried through Newport 
prior to the 2017 Commonwealth games in Australia