Please find below, details regarding the U6 - U15 year old Summer Coaching Sessions
for both Boys & Girls :-
It's been a long wet, cold, miserable, dull, damp, disappointing Winter and that's without Covid...... BUT IT'S ALL ABOUT TO CHANGE!!
It's the Junior Cricket Season!! (Starts Tuesday, May 3rd)
1.     The coaching sessions will be held for players between the ages of  6 - 15 years old, 
        every Tuesday, on the cricket ground and nets at the ground. (weather permitting). 
        Bring full kit (U10's - U15's) and a tennis ball (U10's). 
2.     If in doubt as to whether the session will be held due to bad weather, contact us 
        (Tel : 01633 663297) between 4.45 and 5.15p.m each Tuesday. 
        (A message will be left on the Answer Machine if the session is cancelled due to bad 
        weather)
3.     The sessions will be from 6.00 - 8.00p.m and will begin on Tuesday, May 3rd and
        will continue until the end of School Term in July.
4.     The cost of the sessions will be £6.00 per week, to be collected on the Tuesday evening,
        or alternatively a once only payment of  £60.00 (Boys) & £50.00 (Girls) can be made
        in order to become a Junior Playing Member. (All team players will be expected to 
        become a Junior Playing Member of Newport Cricket Club). 
        See Membership Form elsewhere on the website or pay on the first Tuesday.
5.     In addition to the weekly Tuesday night session, 1 : 1 Coaching Sessions will be 
        available, with the emphasis on high quality Individual coaching - Information will be 
        sent shortly.
6.     We are running the following teams in the Gwent Junior Leagues this year:-
        Boys Teams  x2 U/11,   x1 U/13,    x1 U/15,  & Girls Teams x1 U12 Softball & x1 U13.
        There will also be friendly matches for U9's.
7. The first matches are likely to take place during the first week of May - as soon as
arrangements have been confirmed we will contact you.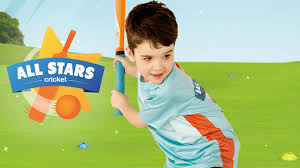 All Stars Begin on Tuesday, May 3rd - Join Now!
New players can also Register at the club on May 3rd or for Junior Cricket Courses now :-
All Stars Cricket Programme (U6 – U9 Boys & Girls)
https://ecb.clubspark.uk/AllStars/BookCourse/070535c4-14b7-42c3-af22-a3b7e6ea8921
Dynamos Cricket
Dynamos Girls only (U9 – U12)
https://ecb.clubspark.uk/Dynamos/BookCourse/6e6c1eec-08df-4fc5-9a31-a278f0c5eb9c
Dynamo Boys (U9 – U11)
https://ecb.clubspark.uk/Dynamos/BookCourse/e2d6c7c4-b4e9-4f6f-b4a3-fccbfe9e29b7
See you on Tuesday, May 3rd – when the sun shines!!

For more information:= 
Contact: Mike Knight 0963823294 or email mike.knight2@ntlworld.com