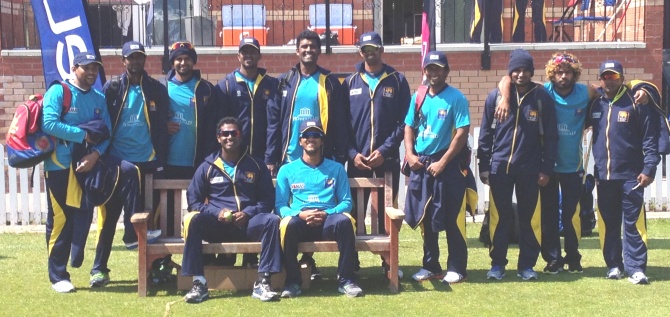 The Sri Lankan Players Organise Themselves for a Squad Photo
On Thursday, June 6th Sri Lanka trained at Newport Cricket Club in preparation for their ICC Trophy 
Matches. The full squad arrived at 10.00am and took part in a full scale training session 
immediately prior to their opening ICC Trophy match against New Zealand at Cardiff on Sunday.

The Sri Lankan Team Arrive
A general warm up, a more serious football match and stretches led to fielding drills, before a full 
net session was undertaken on the square.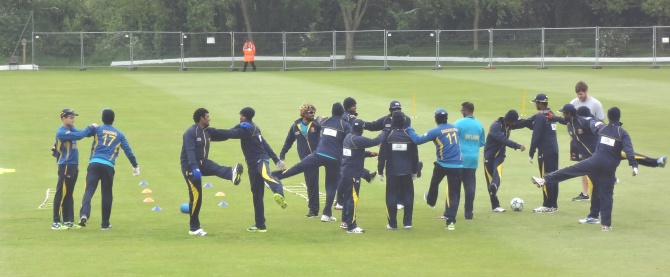 Stretches and Warm Up

Slip Catching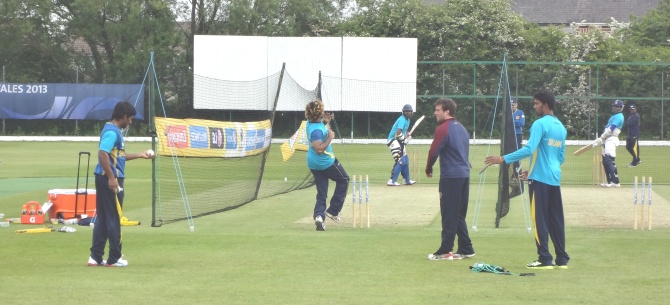 Ready for Nets on the Square
Finally, the players indulged in lunch in the clubhouse, whilst watching the India v South Africa match 
on TV, before signing autographs and memorabilia.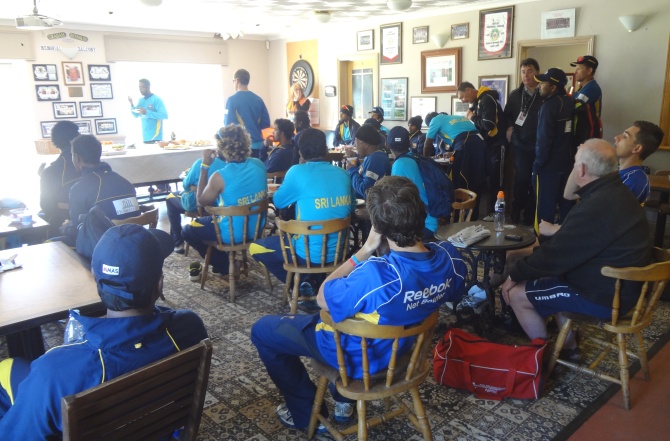 Relaxing in the Clubhouse
Sri Lanka were a real pleasure to host and proved great ambassadors for International Cricket.
Visit the Gallery for a full range of photo's