Tallah Ubaid of Newport 4ths due to his consistent performances in The Welsh Club Cricket Conference Division 6 has been named as the Welsh Cricket Conference 'Player of the Month' for June.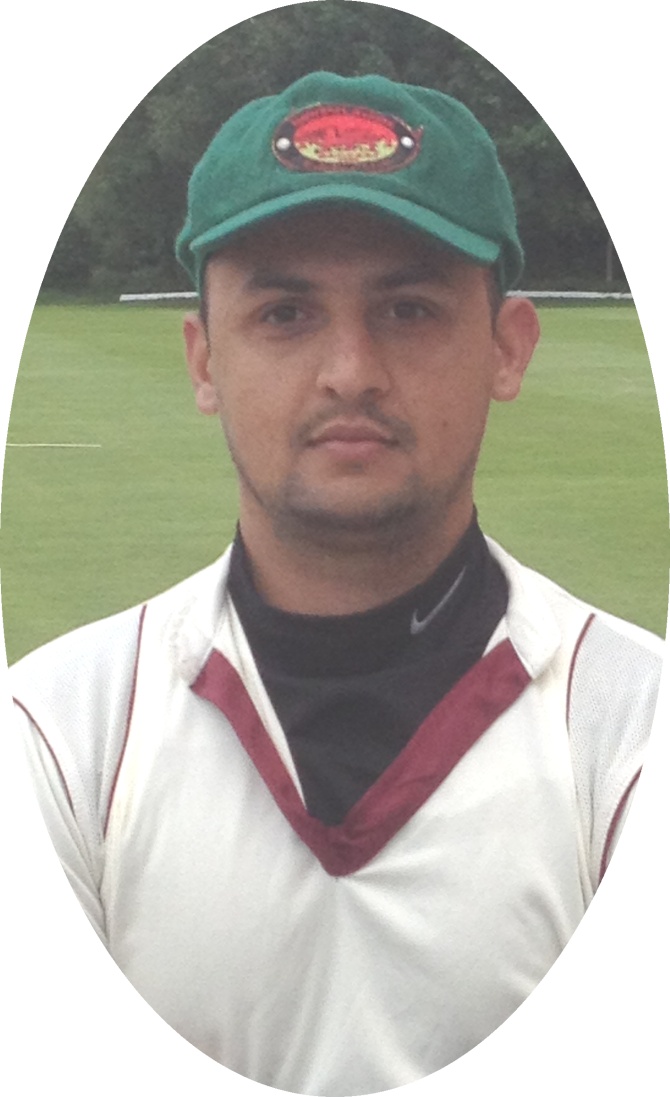 In May he scored his first ever century (114) against Mountain Ash Seconds and has consistently either scored with the bat or taken wickets with his medium paced off cutters.
He started with Newport CC before deciding to have a change of scenery and moved to Pontymister where he played for 4 years. After Pontymister he moved to Cross Keys for one season before making the move back to Newport.
Its fair to say Tallah as he is known to his team mates, is having the season of all seasons and has already hit a 77 at the start of July to keep his excellent run of form going. Currently (at 15/07/2013) he has scored 404 League runs in just 7 completed innings averaging 57.71 Bowling wise he has taken 16 league wickets for 248 runs at an average of 15.5 per wkt.
Newport Cricket Club official Dave Knight commented, 'It's great to see Tallah has been named as the Conference Player of the Month for his on field performances, which have been exceptional . However, his 'off field' performances have been equally as good, he is a true role model of Newport Cricket Club and regularly assists with the organisational side of the game as well. Congratulations Tallah!'

4th Team Captain, Haydn Davies also added, 'Tallah's commitment and enthusiasm for the game is refreshing to see, he plays with a smile on his face and the 'Player of the Month Award is true recognition for a great guy'.