Over 70 girls, parents and friends attended Newport Cricket Club's Girls Cricket Presentation Evening at the club to celebrate an outstanding 2012 Girls Cricket Season.
Current Wales International Captain and the inaugural Newport Women's Cricket Club Captain Claire Thomas was guest of honour and presented Welsh Caps.
Reflecting on an outstanding 2012 season at the Club's Girl's Presentation Evening, it was the younger girls who took centre stage with an impressive range of honours.
Newport Girl's U/11 team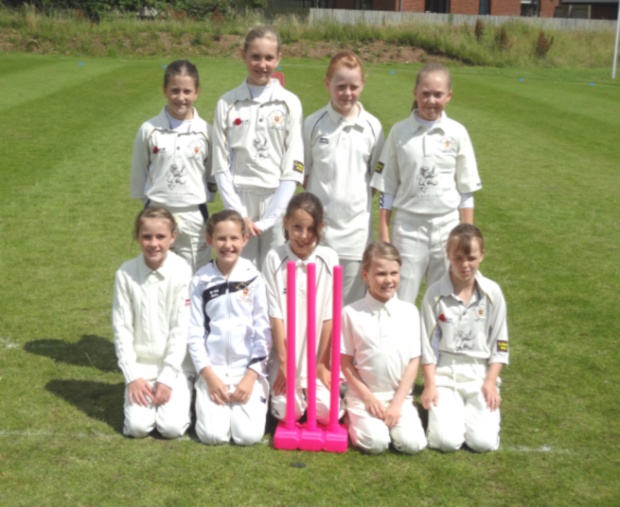 U/11 Lady Taverner's Welsh Cup Winners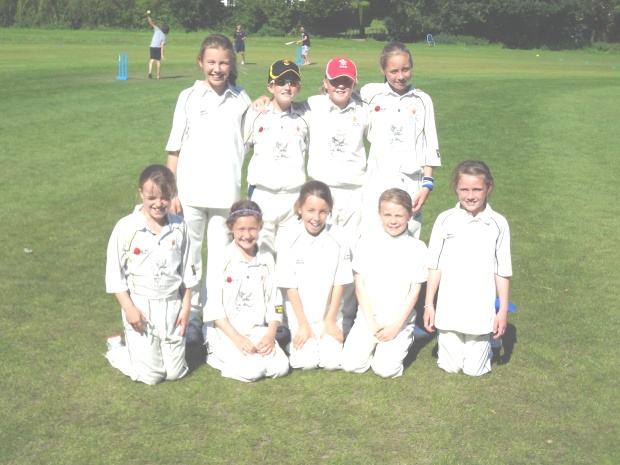 ECB Lady Taverner's UK 'Midland' Regional Finals – Runners Up.
Newport Girl's U/13 team

U/13 Lady Taverner's Welsh Cup winners
ECB Lady Taverner's UK 'South West' Regional Finals, losing out on run rate in a 3 way tie
with Finchampstead and eventual winners Banbury.

Monmouthshire Building Society, Boys Reserve League Winners.
Newport Girl's U/15 team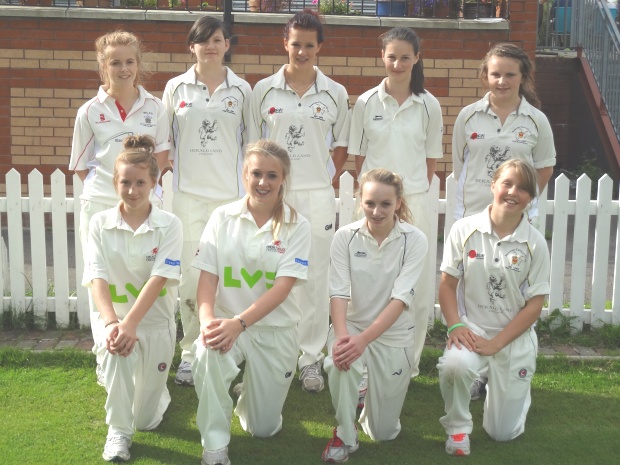 Unbeaten throughout the season,
Runner's up in the Monmouthshire Building Society, Boys Reserve League.
Coach Mike Knight said, 'Newport Girls' Cricket Club is gaining a growing reputation in Welsh and UK Girls Cricket. The girls have made magnificent progress very quickly and with the girls' game becoming increasingly popular, the future of Women & Girls cricket is looking very bright at Newport!'
Further evidence of the remarkable achievements of Newport's Girl Cricketers came with the presentation of Welsh Caps to an incredible 16 girls who represented Wales at the various age groups, during the 2012 season:-
Welsh Internationals
U/11 – Amy Harris, Nicol Helkvist, Charlotte Scarborough, Jess Thornton
U/13 – Rose Evans, Thea Huckle, Sophie Osborn, Georgia Parfitt, Megan Simkins
U/15 – Izzy Berry, Harriet Coates, Emily Pardington, Nicol Reid
U/17 – Ffion Wynne
Senior Internationals – Lauren Parfitt, Naomi Williams-Wadley, Ffion Wynne
At the Presentation Evening the following players won Player of the Year Awards.
Players of the Year
U/11 – Jess Thornton & Charlotte Scarborough
U/12 – Sophie Osborn
U/13 – Rose Evans & Georgia Parfitt
U/15 – Nicol Reid
The girls have recently started preparations for the 2013 season, with practice sessions taking place every Friday (6.00 – 8.00pm) at the Indoor Tennis Centre, which is part of the impressive Newport International Sports Village (NISV) complex.
The Club is targeting girls in the U/9 – U/11 age group - new players wishing to learn about the game can obtain further details from:-
Mike Knight on 07793 823294 or mike.knight2@ntlworld.com