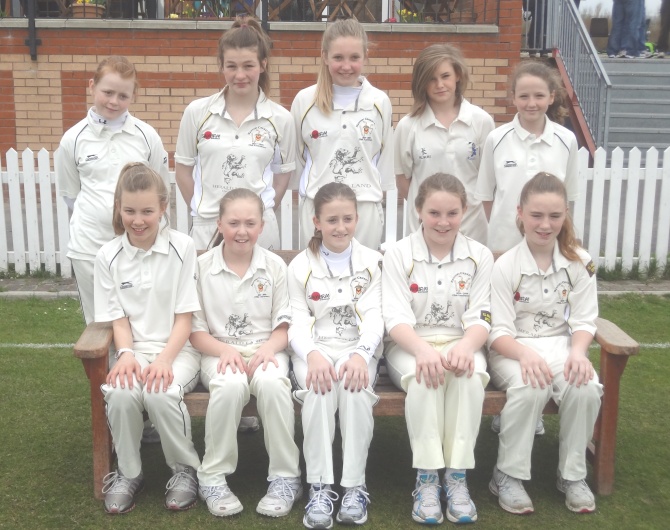 Newport U13 Girls emulated their older, U15 counterparts, by winning their Wales & SW of England Zone Final match at home to a strong Parley Girls team (Dorset), to reach the U13 Lady Taverners UK National Finals. The Newport girls won by 75 runs to set up an amazing National Finals Double appearance, as the club's U15 Girls team recently booked their place in the U15 National Finals.
Newport Girls won the toss against Parley and elected to bat, with Charlotte Scarborough and Jess Thornton quickly proving it to be the correct decision. On a superb wicket, Charlotte and Jess led the way, putting 31 runs on the board off just 3 overs. That was only the beginning, as both players played beautiful shots all around the ground, putting the Parley bowlers to the sword. A fifty run opening partnership was made in just 6 overs, and the two were still together when the hundred partnership was reached in the 14th over. Along with the excellent batting and shot selection, a real highlight of the partnership was the excellent running between the wickets, with the Newport girls running the Parley fielders ragged.
Charlotte Scarborough reached her own personal fifty, before the partnership was eventually broken with Jess Thornton being out for an excellent 44. The two girls had taken the Newport score to 138 off 16 overs. Newport lost a couple of late wickets in the final flurry for runs, but it was Scarborough who was the star of the show with an amazing 82 not out, as the Newport innings closed on 162-2 off their allotted 20 overs.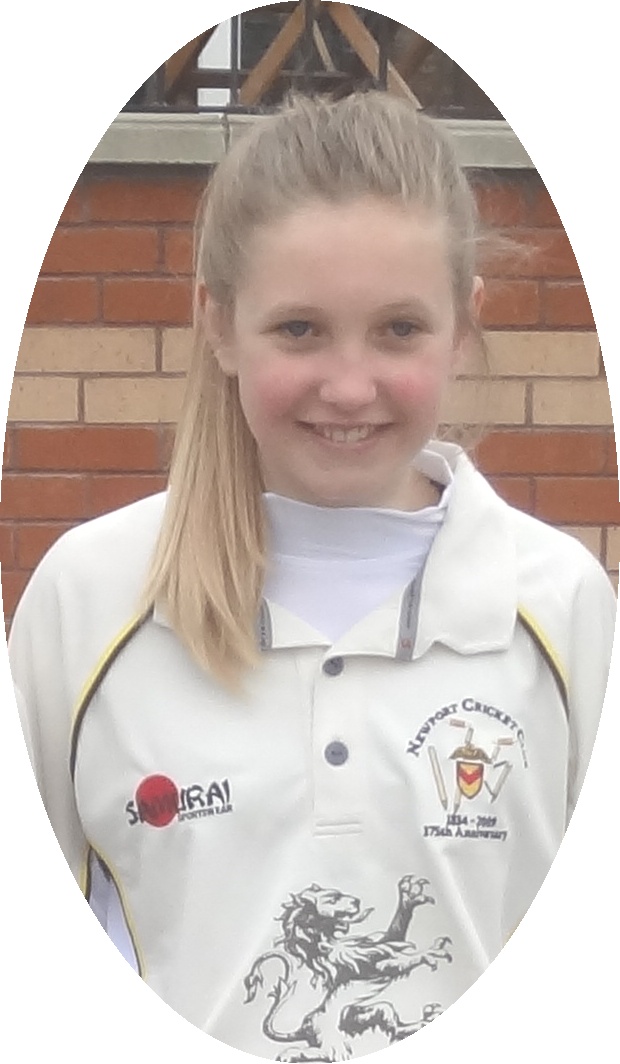 When Parley batted they immediately showed their class and despite losing an early wicket, raced to 28-1 off just 4 overs. Charlotte Aubin was proving to be a real thorn in the side of the Newport opening attack of Meg Simkins and Sophie Osborn. Despite losing another wicket Parley were scoring at over 7 an over reaching 53-2 in just 7 overs, with the dangerous Aubin scoring runs freely. However, Sophie Osborn who had claimed the first two wickets, was bowling well and claimed a further two wickets in her final overs, including the prize wicket of Aubin for 22 as Parley slipped to 60-4 off 9 overs. Osborn finished her spell claiming 4 wickets (all clean bowled) for 35 runs. Charlotte Scarborough was brought into the attack and claimed a further wicket as Parley fell to 64-5. Despite the odds being stacked against them, the Parley girls continued to attack, before eventually being all out for 87 in 13.3 overs. Newport Girls winning by 75 runs to book their place in the UK National Finals at Wantage Cricket Club, Oxford, on September 15th.
Click Here For Match Scorecard