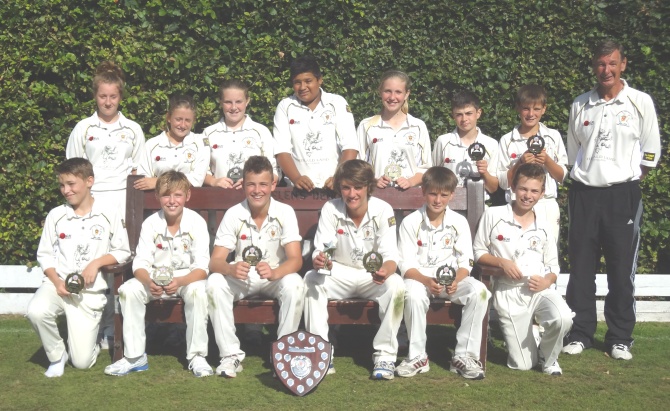 Newport Cricket Club U13's, sponsored by Herald Land, having already won the U13 Gwent League, took on 
Chepstow CC in the 2013 Monmouthshire Building Society Youth Cricket Shield Under 13 Final, in the Finals Day 
held at the Croesyceiliog CC ground.
 
Batting first, Newport were indebted to a fine opening partnership of 72 in 12 overs, between Robbie Clarke and Sam Hope-Bell. The two Welsh Internationals put on 72 before Hope-Bell was out, caught by Lewis Jones off the bowling of Harrison Rall for a good 34, which included two fours and two sixes.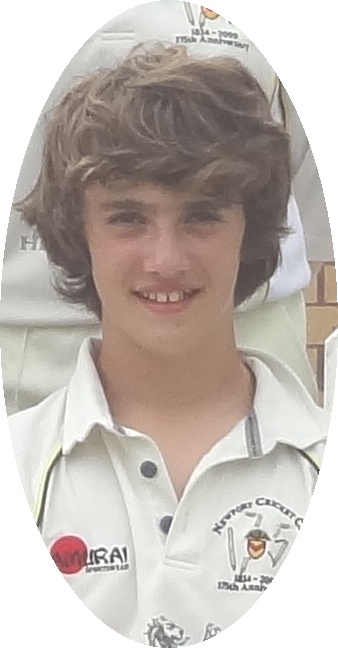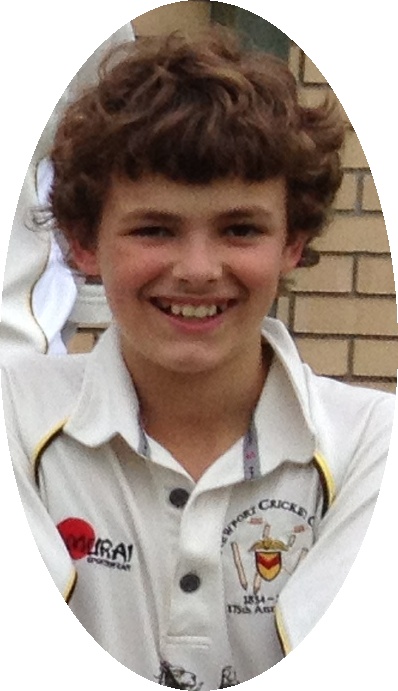 Sam Hope-Bell
&
Robbie Clarke
Match Winning
72 run opening partnership
Rall followed this up with another quick wicket, but Clarke then put on 48 for the third wicket with Krishnan Hariharan before he was bowled by Matteo Goddard for a fine 42 (six fours and one six). Hariharan continued to dominate the bowling and, with able support from Tom Evans, took his personal score to 34 not out and Newport to an impressive 135 for 3 in twenty overs.
Chepstow's task looked even more daunting with the loss of two early wickets, falling to 17-2 in 5 overs, both wickets falling to the bowling of off spinner Hope-Bell, one with the assistance of a Hariharan catch. There then followed an exciting partnership between Jordan Harris-Cupitt and George Bazley. Harris-Cupitt played the anchor role while Bazley blazed away scoring 28 of his 33 in boundaries including two huge sixes. However, this positive approach to batting eventually proved his downfall with a neat stumping by Georgia Parfitt as he advanced down the pitch towards spinner Tom Lynbeck. The score was then 77 for 3 wickets in 12 overs and Chepstow were still up with the run-rate.
The game was evenly balanced with the score on 99-4 off 15 overs, however the turning point of the match, was a fine diving catch on the boundary by Sam Hope-Bell, off the bowling of Will Smale, to dismiss Jordan-Cupitt for a an impressive 46. Newport immediately seized the initiative and Will Smale took another two wickets, one with the assistance of a Parfitt catch, and Charlotte Scarborough claimed another, as the remaining Chepstow batters were unable to get over the line. Chepstow eventually finished on 118-7 leaving Newport winners by 17 runs.

Click Here for Match Scorecard
The Player of the Match was adjudged to be Sam Hope-Bell for his all-round contribution with bat (34) and ball (2-12) and his match-winning catch.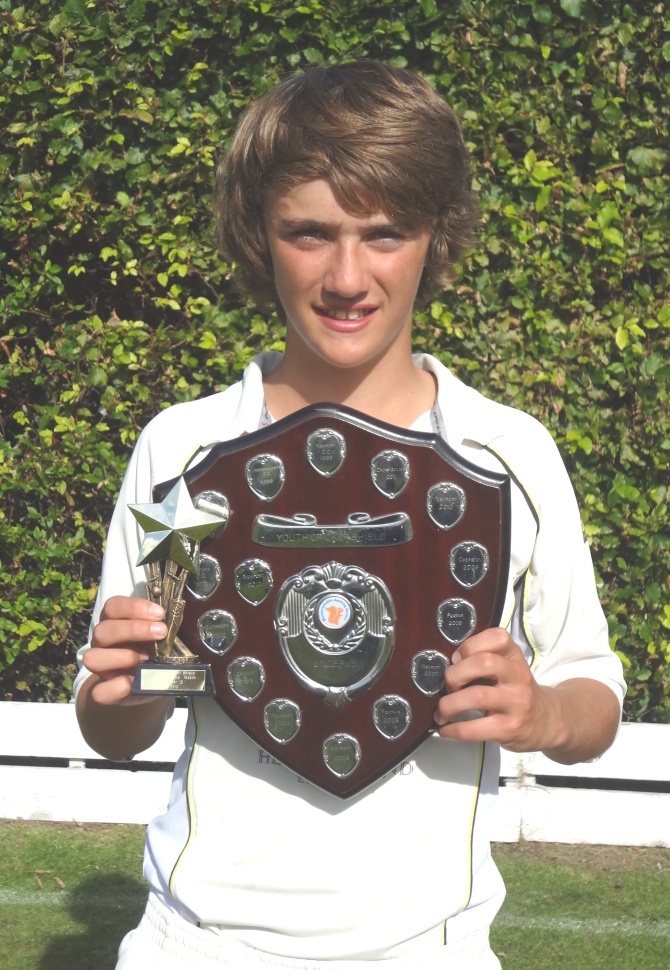 Sam Hope-Bell With the 'Man of the Match' Trophy and Cup Winners Shield
The win completed the 'Double' for the young Newport team, who had previously completed an unbeaten League programme.
Team
Robbie Clarke, Sam Hope-Bell, Will Smale, Krishnan Hariharan, Tom Evans, Sophie Osborn, Georgia Parfitt, 
Charlotte Scarborough, Jess Thornton, Tom Lynbeck, Tom Protheroe, Jack Waters, Oscar Waters.