Newport CC U11 Girls completed their programme of matches in the 'Memory Lane Cakes' Girls Indoor Cricket League, held at the SWALEC Indoor Cricket Centre in Cardiff. It was tough competition for the young Newport team as they were competing against U13 girls from local clubs, Cardiff CC, Radyr CC and Lisvane CC.
For the Newport girls, the competition was used as a transition from games using the incrediball with no protection, to cricket ball with full kit. After early setbacks the young Newport team improved their performance in every game and as the competition went on became stronger and stronger, eventually winning 2 of their last 4 games against Lisvane and finalists Cardiff.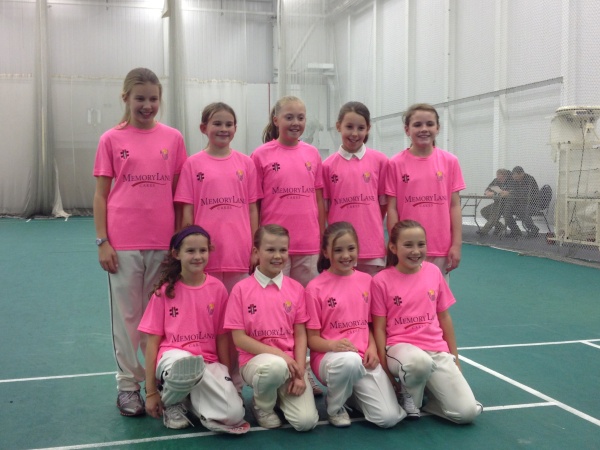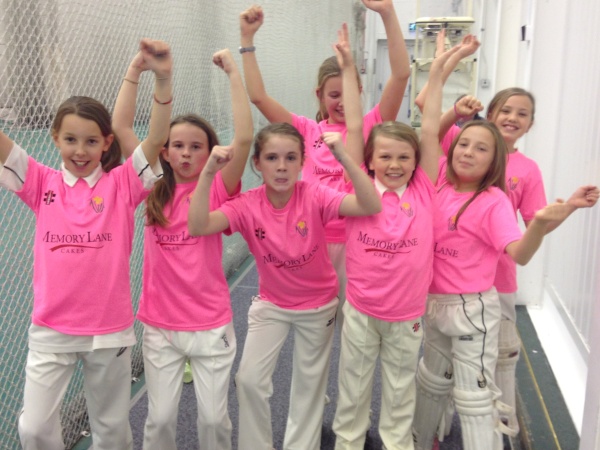 Newport U11 Girls Team at the Indoor Cricket School at the SWALEC Centre
Coach Mike Knight commented, 'Our team consisted of the girls which won the U11 Lady Taverner's Welsh Cup and came UK Midland Regional Runners Up last year, and all are available again this year. It proved invaluable practice for the girls and they made remarkable progress. Considering we were playing against girls who were much older and more experienced, we competed really well. We have a really good group of girls and hopefully they will gain the rewards in the Summer, when they will play as a team in the Boys Gwent U11 Hardball League'.
Two of the Newport girls, Amy Evans and Amy Harris were chosen in the 'Dream Team' which was selected from all of the girls playing in the competition.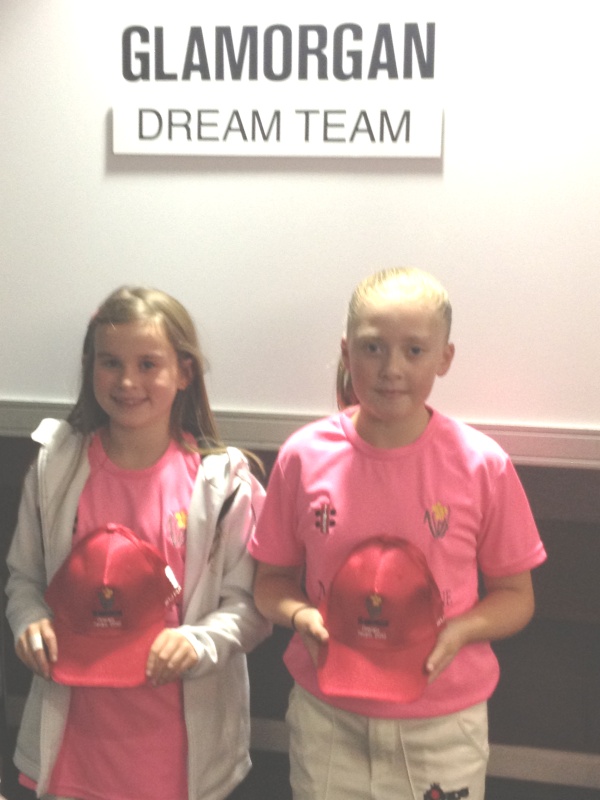 Amy Evans and Amy Harris
Presented with caps on their selection in the 'Dream Team'

The girls will now continue their cricket with weekly Indoor practice, in readiness for Welsh U11 Trials coming up shortly. Practice sessions are held on a Friday evening from 6.00 - 7.00pm at the Indoor Tennis Centre, which is part of the impressive Newport International Sports Village.
Girls wishing to play cricket can gain more details from Newport CC Head Coach, Mike Knight. mike.knight2@ntlworld.com