Newport U13 Girls Presented With UK Lady Taverners Cup at Lords.
What A Day! ..... A Day Nev

er To Forget!



Newport CC U13 Girls Team, fresh from their Lady Taverners UK Final success last week, when 
they beat Ealing in the National Final, were presented with their Winners Trophy at Lords, prior 
to the YB40 Glamorgan CCC v Notts Final. The girls were presented with the trophy in front of 
the main pavilion by former England Test Captain, Mike Gattting, who is now ECB Managing 
Director of Cricket Partnerships.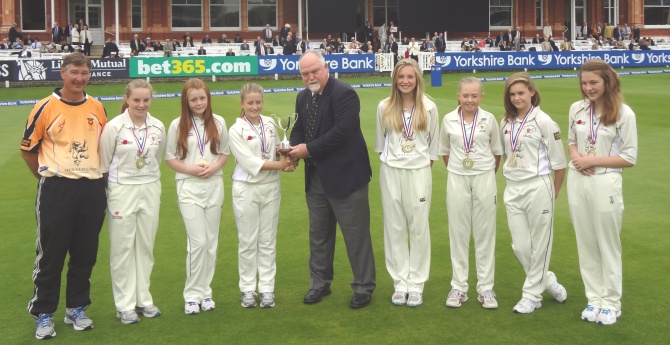 The loudspeaker announcement informed the crowd of the girls' achievement, before 
introducing the girls individually, as Mike Gatting presented captain Jess Thornton with the 
trophy.
During the presentations, the girls met the current Glamorgan Coach Matthew Mott, legend 
Robert Croft, and player Graham Wagg, who all took time out from their own preparations to 
congratulate the Newport Girls on their fantastic achievement. A fine gesture which was fully
appreciated by all at Newport Cricket Club.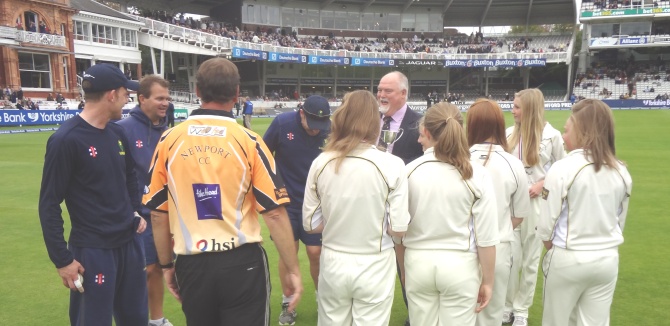 Having been presented with the trophy, the girls were invited to do a lap of honour around 
the ground, where they received tremendous applause from the thousands of fans inside 
the ground.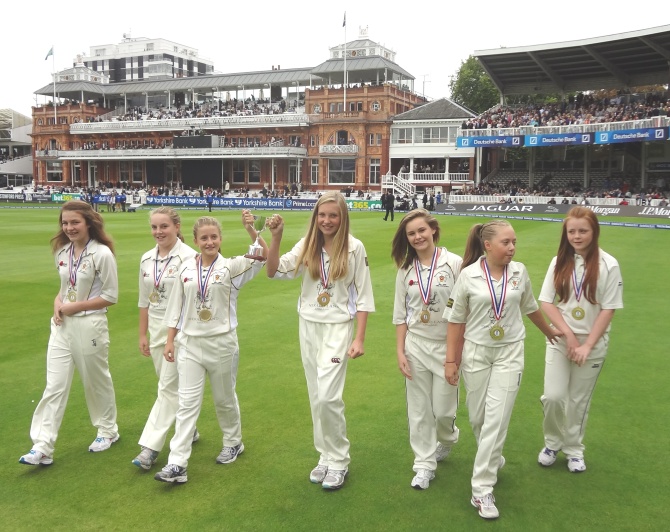 The passionate Glamorgan supporters in the ground, at the Media Centre end of the ground, 
gave the Newport Girls a rousing ovation, one which will live long in the memory.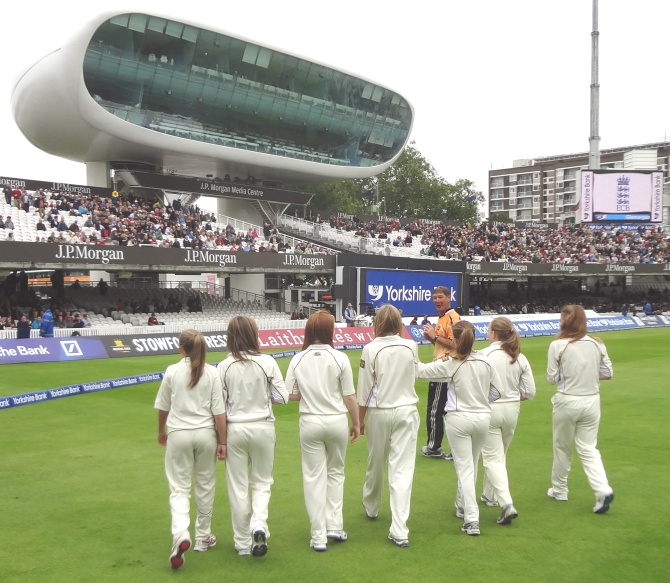 It was a truly fantastic occasion and one which will never be forgotten. The girls, parents, 
coaches and everyone involved at Newport Cricket Club would like to thank Cricket Wales and 
ECB Officials for organising such a wonderful occasion. 
Thanks to all concerned ...... A Great Day!



See the Gallery Page for more photographs.