Newport Womens' Team complete a remarkable 2013 season for Women & Girls Cricket at the 
club, by qualifying for the UK National Club Play off Final against South East England Champions 
Finchley Gunns at Dunstable CC, today.


Having won the ECB Women's South & West League earlier in the season, the young Newport 
team played ECB North League Winners New Farnley in the UK National Play off, Semi Final, 
at Luton Cricket Club.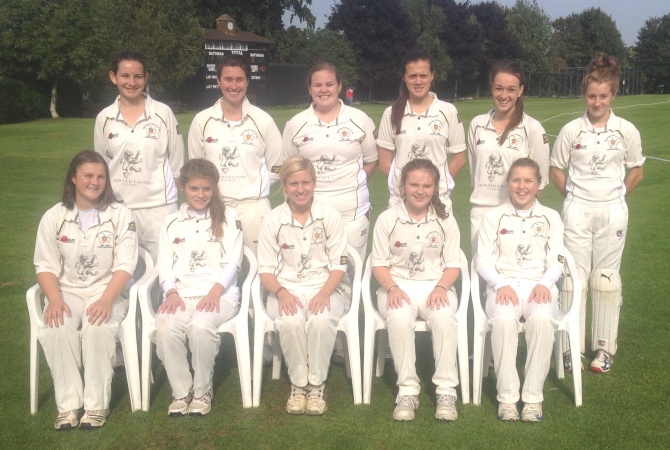 The Newport Womens' Team Before Their UK National Play off Semi Final
New Farnley batted first and were restricted to 100-9 off their 40 overs. All the Newport bowlers, 
bowled well with Ffion Wynne claiming 3 wickets. Newport, in reply lost 3 early wickets against a 
good New Farnley attack, falling to 8 -3, but the Newport team is made of stern stuff, and battled 
back to reach 75-5 off 23 overs, with everyone chipping in with important runs. A couple of late 
wickets fell to add a little tension to proceedings, but Nicole Reid and Ffion Wynne put on 25 for
an unbroken 8th wicket partnership, to see Newport home by 2 wickets.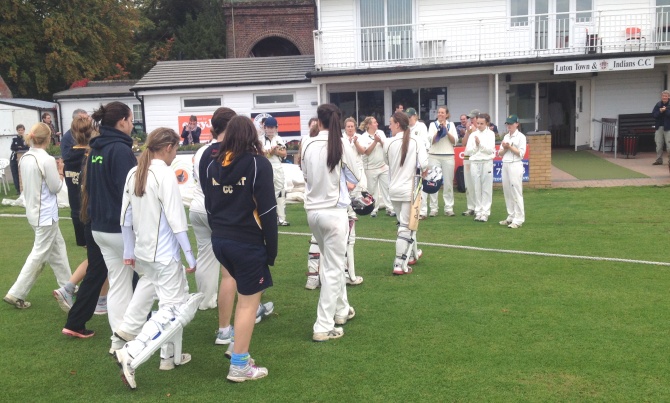 Nicole Reid and Ffion Wynne Lead the Victorious Newport Womens' Team Off the Field,
After A Nail Biting Win Against New Farnley
The Newport Team will now meet ECB South League Winners Finchley Gunns in the Final today.
Head Coach Mike Knight said, 'The Women & Girls Cricket section has enjoyed tremendous 
success this season, to reach another ECB National Final is absolutely fantastic!'