UK Club of the Year 1991
Royal Mail 'UK Club of the Year'
As the Cricket Club fought for its very existence during the early 1990's, the pheonix 
from the ashes was beginning to rise. Teachers and twin brothers Dave and Mike Knight 
were putting plans together to build a successful club of the future. 
The Junior Coaching Initiative was the prototype of its kind and regarded very favourably, 
by powers in high places.

Firstly, the Project won £1 000 and was awarded the title of Royal Mail, Welsh 'Club of the Year'.
Having won the Regional Award, the project was judged, along with the Irish, Scottish and English 
Regional winners. The project was awarded the title 'UK Club of the Year', and a visit to Lords to receive 
a cheque for £3 000 was one of the highlights of the Club's illustrious history. 
Welsh 'Club of the Year Award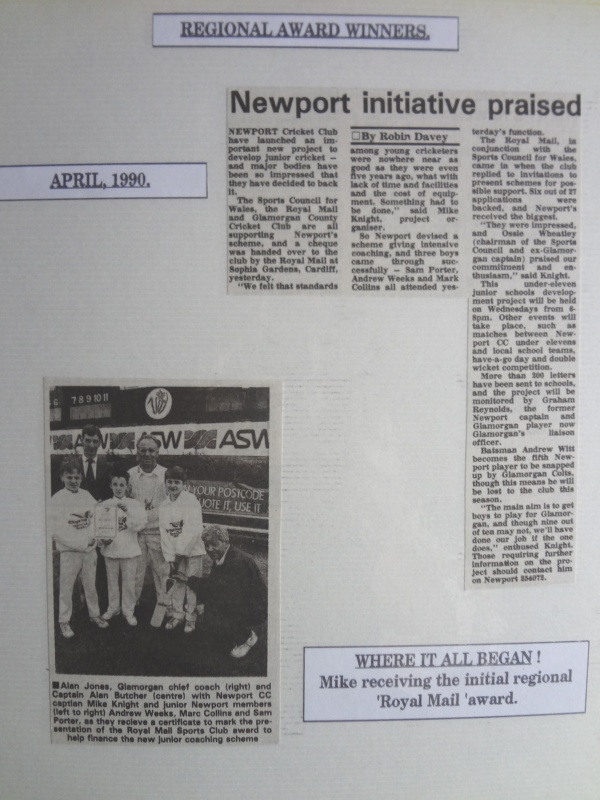 Invitation To The Official Presentation at Cardiff Castle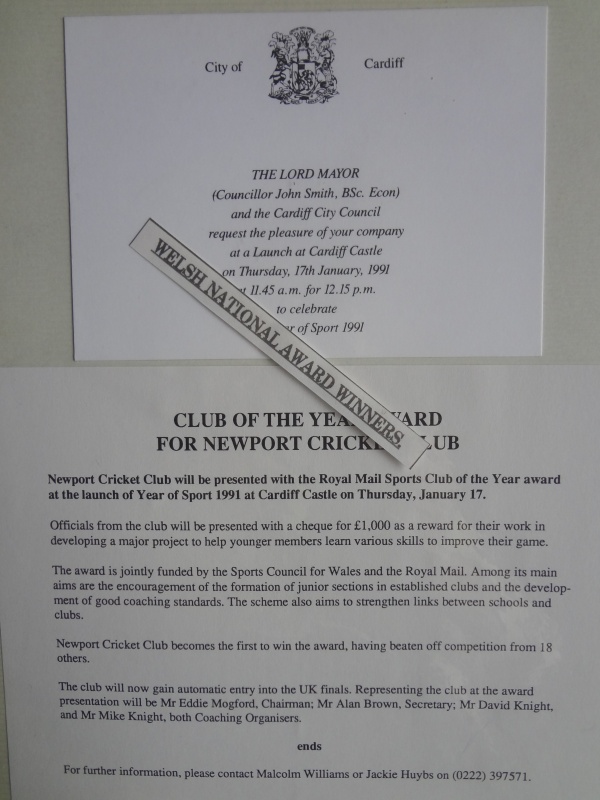 Photo Shoot at Cardiff Castle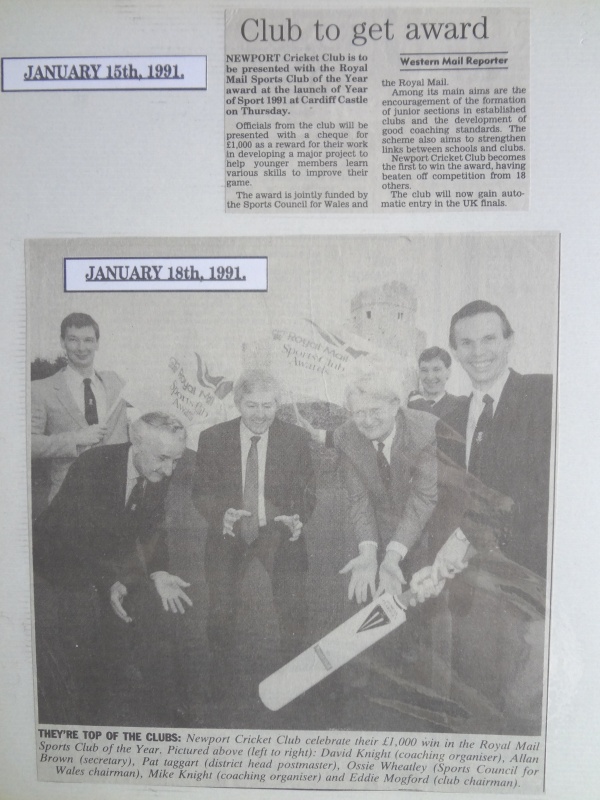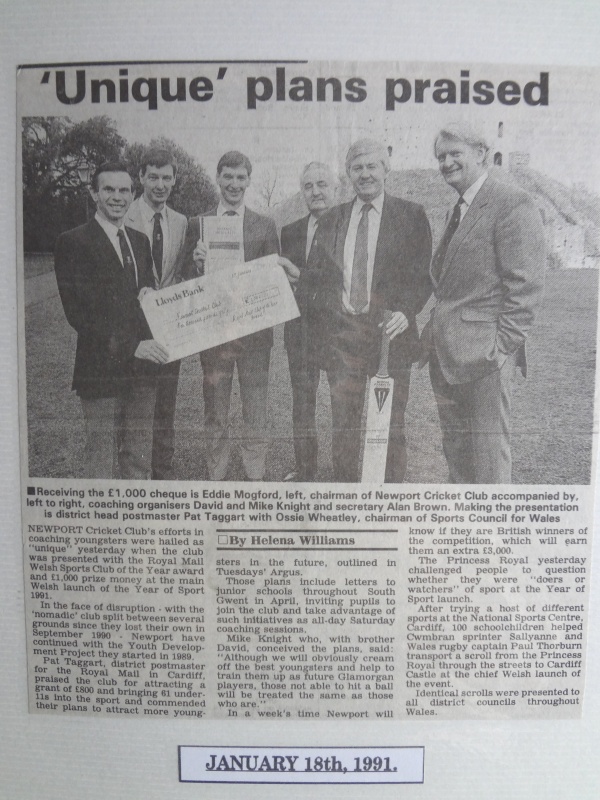 UK 'Club of the Year'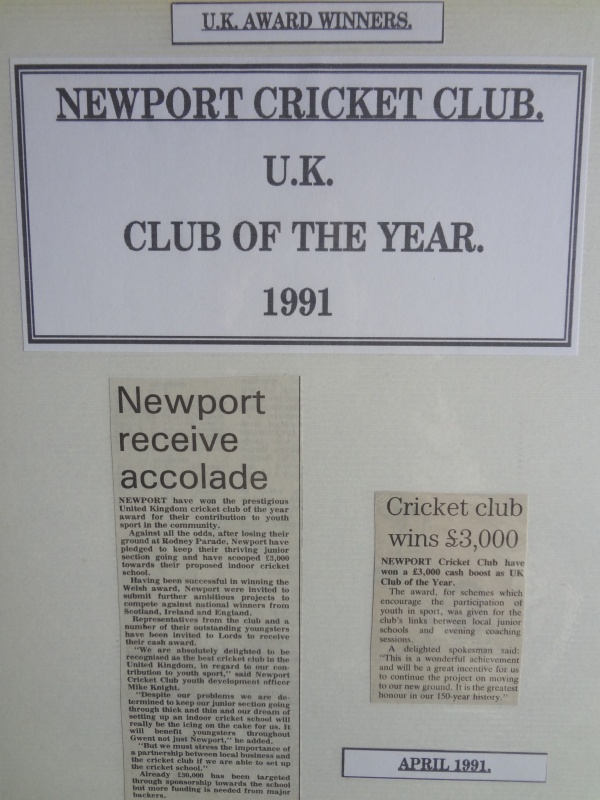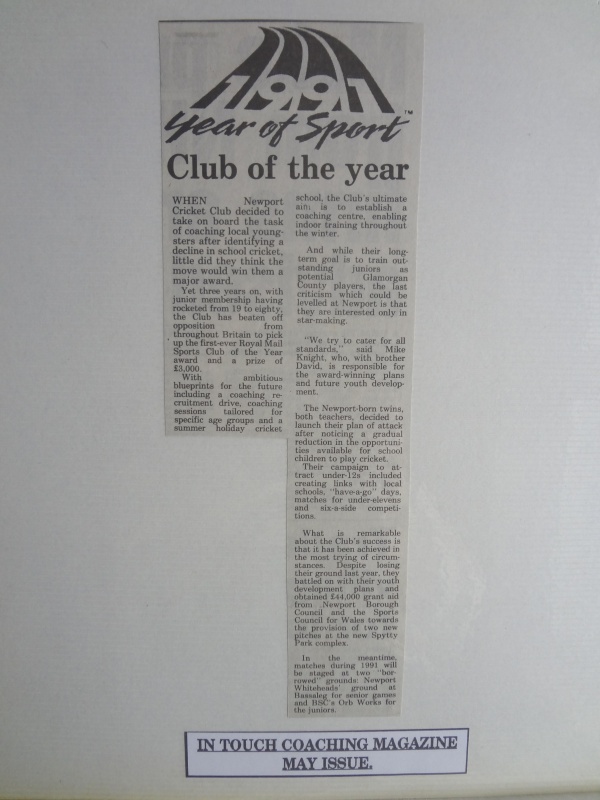 The Official Presentation at Lords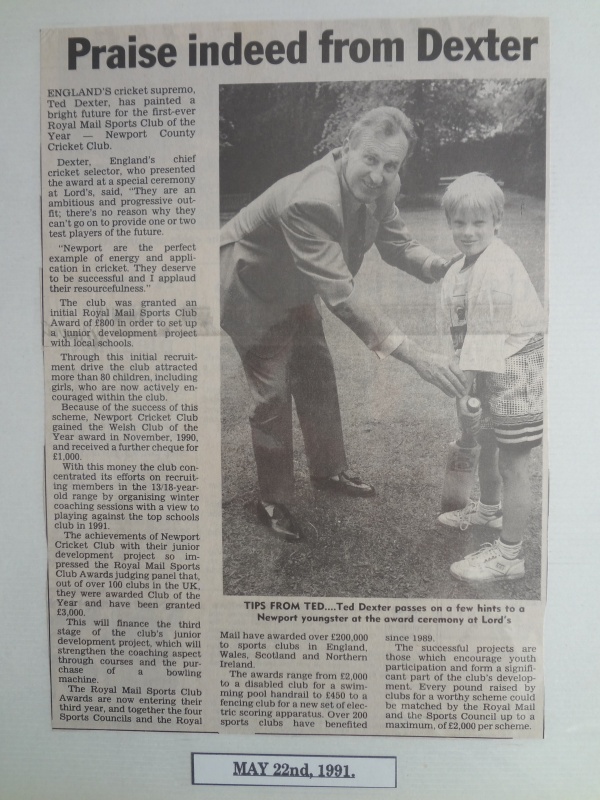 England's Chief Selector, Ted Dexter Presents The Awards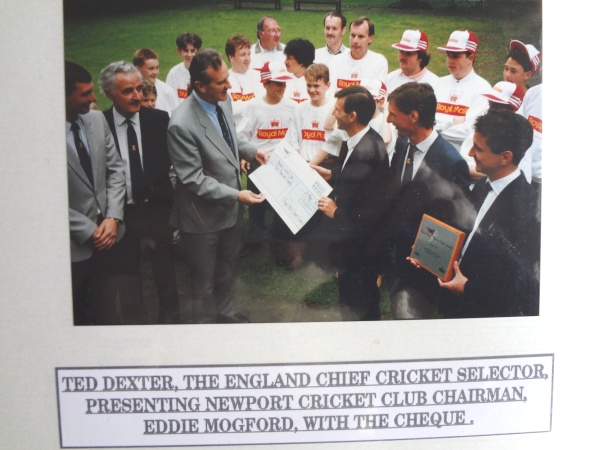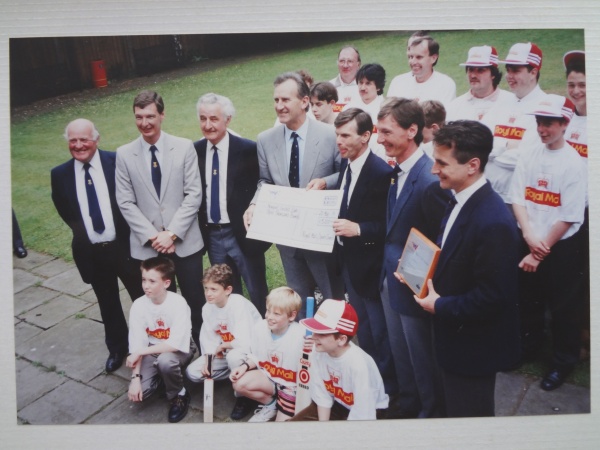 The Middlesex v West Indies Scorecard at Lords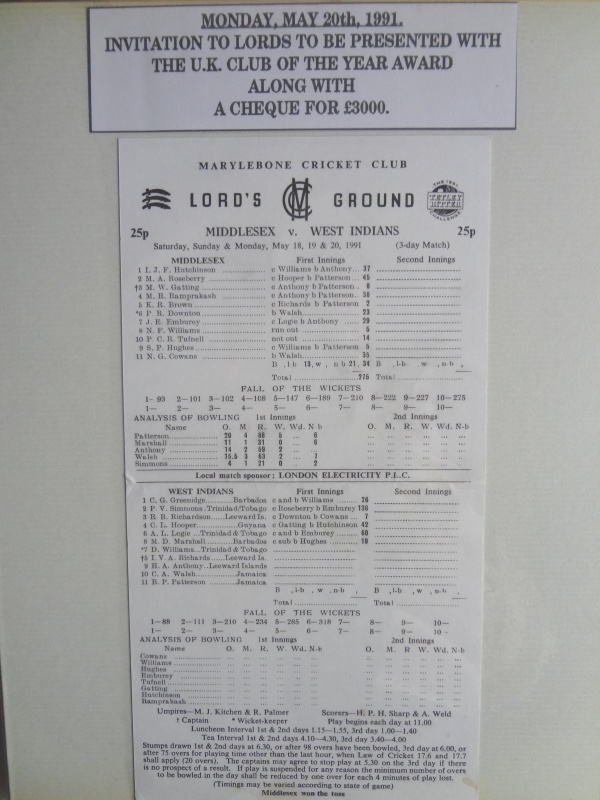 Visitors To Our Sponsored Box - Trevor Brooking
More Visitors To Our Sponsored Box - Brian Johnston (Johnners)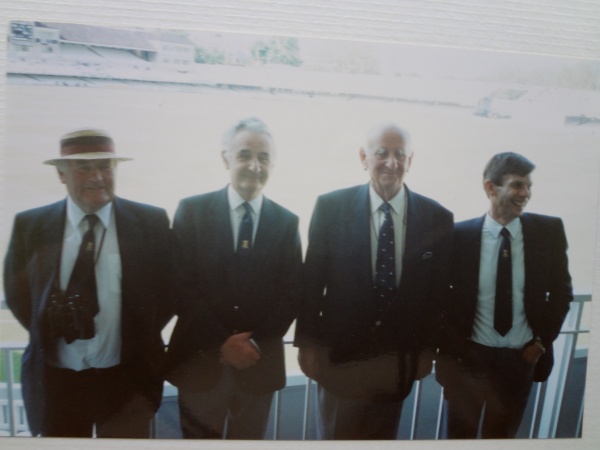 Instigators of the Project, Dave and Mike Knight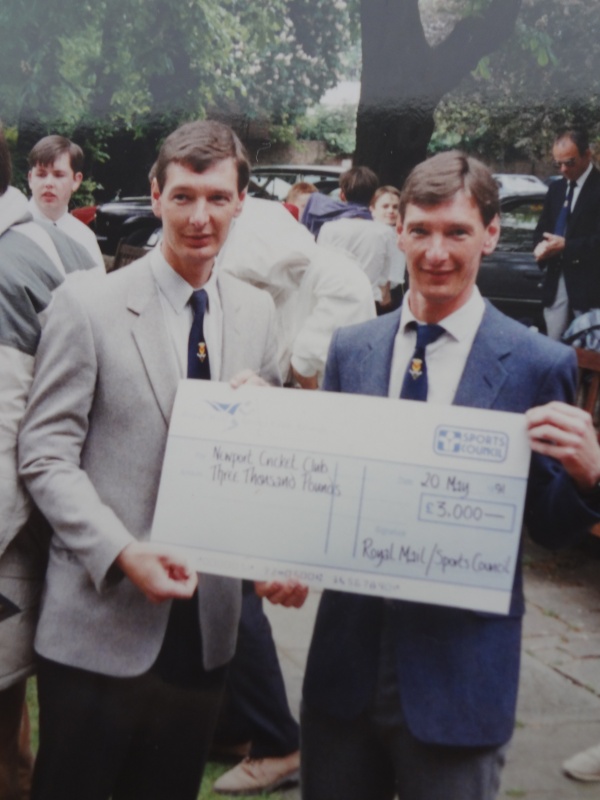 Newspaper Article