Corporate 6 A Side Day

Aneurin Donald, Andrew Salter and Michael Hogan of Glamorgan CCC, 
at the Newport Cricket Club 2017 Corporate 6-A-Side Day


Enter Your Company Team!
Newport Cricket Club will run the Event throughout the day, providing scorers and umpires.
All cricket kit provided if needed.
Licenced Bar and Refreshments available throughout the day.
Each Team to be allocated a Glamorgan CCC Player.
Enjoy a Buffet lunch before the Event.
Play a minimum of 3 fun Six A Side matches.
Enjoy a B-B-Q after the Matches prepared by Nando's.
All for £300 per Team.
Help Support Newport Cricket Club.
Sign Up for This Year's Event
Friday, June 15th, 2018
Enquiries


To discuss the possibility of taking part in this year's event
 please contact:


Mike Rutledge,


40 Bala Drive, Rogerstone, Newport. NP10 9HN 
Tel : 01633 897728 (H),     07702 236536 (Mob).
email : mikerutledge123@aol.com

Thank You for Supporting Newport Cricket Club



2017 Corporate 6 a Side Cricket Day Report
Eight local company's along with 8 Glamorgan Players enjoyed a fantastic day at Newport Cricket Club's 
2017 Corporate 6 a Side Cricket Day.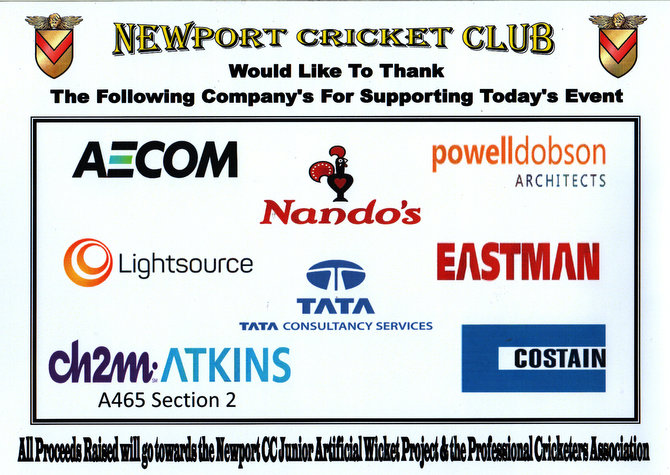 The company's involved along with their Glamorgan Player were as follows:-
Group 1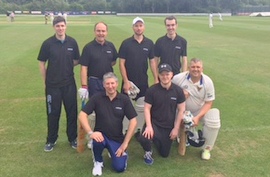 AECOM (Ian Thomas)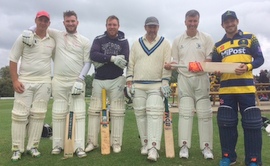 Eastman (Andrew Salter)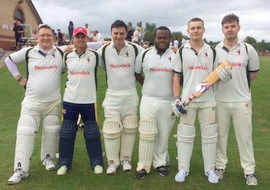 Nando's (Mark Wallace)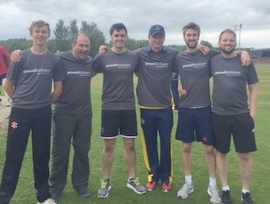 Powell Dobson (Aneurin Donald)
Group 2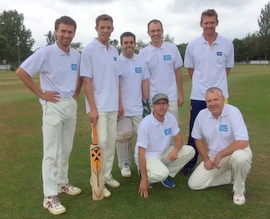 ch2m / Atkins (Mike Hogan)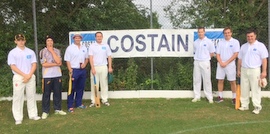 Costain (Dean Cosker)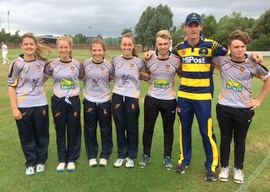 Lightsource (Nick Selman)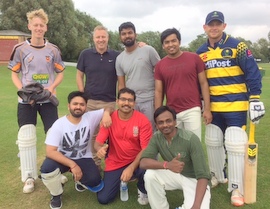 TATA Consultancy (Graham Wagg)
A big thank you must go to Dean Cosker, Mark Wallace and Ian Thomas 
who were instrumental in securing the services of 5 of the Glamorgan team 
who had travelled back from Durham the evening before.
Aneurin Donald, Mike Hogan, Andrew Salter, Nick Selman and Graham Wagg
only arriving back home at 2.30am.


With a few novelty rules and a Joker Card to be played,
it was a fun day and all who witnessed the event thoroughly enjoyed the day. 
Eastman went on to win Group 1 whilst Costain won Group 2.


An auction was held throughout the day, 
with the star prize being an MS Dhoni Autographed Bat. 
In all, over £2 000 was raised, 
with proceeds going towards the Junior Artificial Wicket Appeal, 
along with a donation to the Professional Cricketer's Association (PCA)


The day was rounded off with a BBQ put on by Nando's.
 A massive thank you to Nick, Rhys and their team/staff.


A Brilliant Day.... Thanks to all those who supported the Event!